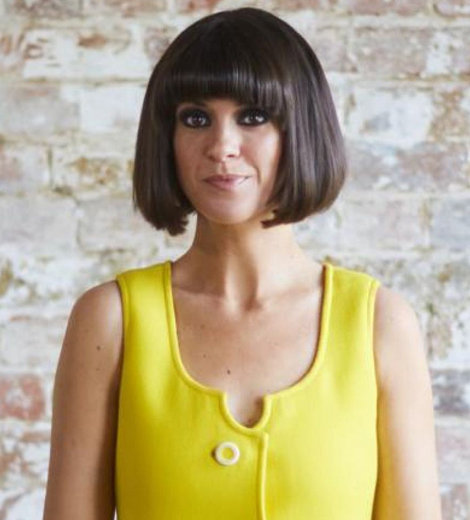 Quick Wiki
Full Name

Dawn Porter

Nickname

Dawn O'Porter

Occupation

Actress, Writer & Presenter

Nationality

British

Birthplace

Scotland, UK

Birth Date

Jan 23, 1979

Age

44 Years, 10 Months
Author of 'Paper Aeroplanes' & 'Life in Pieces'
Dawn O'Porter | Biography
Columnist of Glamour Magazine
She first appeared on television in 2005 as a man tester in two episodes of the British comedy game show 'Balls of Steel.' In 2007, she was featured in the television documentary 'Super Slim Me'. She attempted to become an American size zero in eight weeks.
---
Dawn O'Porter is a British writer and television personality. She is known for authoring acclaimed books like 'Paper Aeroplanes' (2013) and 'Life in Pieces' (2020).
Who is Dawn O'Porter?
Dawn O'Porter is a novelist, blogger, presenter, and actress, born Dawn Porter on 23 January 1979 in Scotland. She was raised by an aunt in Guernsey in the Channel Islands after losing her mother at age seven.
She first appeared on television in 2005 as a man tester in two episodes of the British comedy game show Balls of Steel. In 2007, she was featured in the television documentary Super Slim Me. She attempted to become an American size zero in eight weeks.
She then served as a presenter for several television documentaries such as How to Look Good Naked and Seriously Dirty Dancing in 2007, Dawn… and Dawn Porter in 2008, How to Find Love Online in 2013, and This Old Thing in 2014. She also has a few credits as an actress. She appeared in the film Torn (2010) and television series such as Skins in 2012 and Will Sliney's Storytellers in 2021.
In addition to her television career, O'Porter wrote a monthly column for Glamour magazine. Her articles have also appeared in multiple publications. She currently writes blogs on Patreon. The writer has also published six books.
Also Read About - Bob Pockrass - 'Fox Nascar,' Net Worth & Age
Books
O'Porter published her debut book 'Paper Aeroplanes' on 2 May 2013. She later published books such as 'The Booby Trap and Other Bits and Boobs,' 'Goose: A Renee & Flo Novel,' 'The Cows,' and 'So Lucky.' Her most recent book is her lockdown diary 'Life in Pieces,' published in October 2020.
Wedding
Porter met Chris O'Dowd at her 30th birthday party in Los Angeles in 2009. The duo eventually started dating and got engaged in December 2011 in Guernsey. The couple finally exchanged wedding vows at a three-day party in an intimate wedding ceremony in London in August 2012. 
After the wedding ceremony, O'Dowd tweeted a photo of himself and Porter cuddling up in matching full-body sweatsuits, captioning, "Just married!!!!" Porter also shared the news with her fans, describing their wedding as a three-day love fest. She tweeted, "Twas a 3 day love fest. Sure, I have an amazing husband, but I also have the most smashing pals imaginable. It continues… #singsong." 
After their marriage, Porter attached an "O" to her name instead of taking her husband's surname.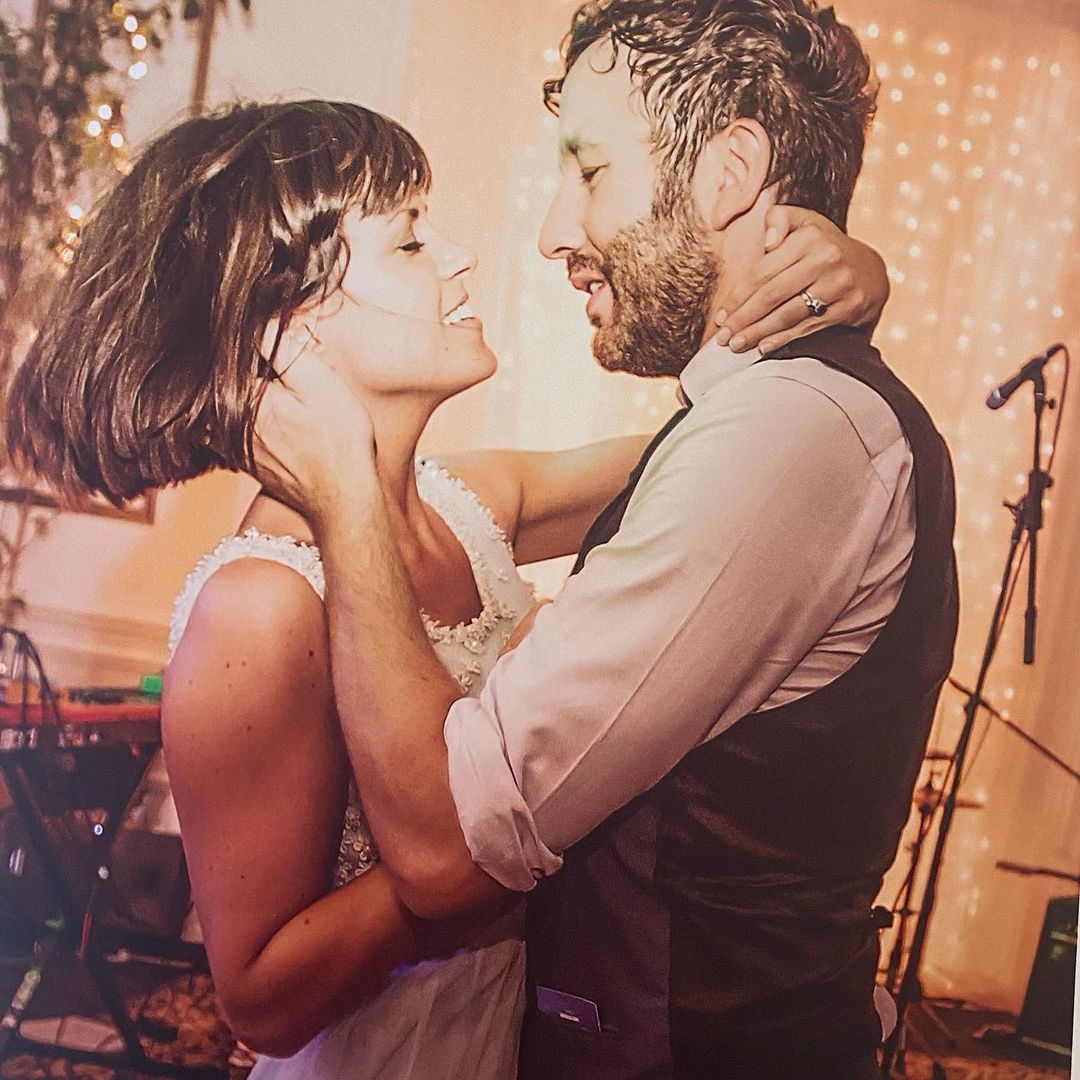 Husband
Chris O'Dowd, in full Christopher O'Dowd, is an Irish actor and comedian famous for playing Roy Trenneman in the Channel 4 comedy television series The IT Crowd (2006-2010). He was ranked 39th in The Irish Times list of Ireland's best film performers in 2020.
He's also had a successful cinematic career, with roles in movies like Gulliver's Travels (2010), Bridesmaids (2011), This Is 40 (2012), The Sapphires (2012), Thor: The Dark World (2013), Friends with Kids (2011), Cuban Fury (2014), Miss Peregrine's Home for Peculiar Children (2016), and The Cloverfield Paradox (2018). 
Chris also developed and acted in the Sky 1 television series Moone Boy between 2012 and 2015. He played the role of Sean Murphy, which earned him accolades for acting, writing, and directing at the Irish Film and Television Awards.
Children & Motherhood
O'Dowd and O'Porter live in Los Angeles with their two sons, Art O'Porter, born on 25 January 2015, and Valentine O'Porter, born on 1 July 2017. They have a cat named Lilu. They also had a dog, Potato, who recently died in January 2022. 
Barely six months after having her eldest son Art, O'Porter wanted to write a book on women who do not have children. However, she discovered she couldn't ignore her newfound motherhood.
"I wanted to write a book about three women who had decided not to have children. That was the book I was going to write, she said in a March 2017 interview with Irish Times. "Then I had a child and . . . it was like motherhood, I couldn't escape it." She called her editor and said: "I have to give one of these characters a child, 'cause I can't not write about being a mum."
Later, she decided to create adult fiction after becoming a mother and revealed that she felt like a grownup after having a child.
In the same interaction, O'Porter also revealed she has an odd relationship with motherhood. Unfortunately, her mother passed away from breast cancer when she was seven. 
"I have an odd relationship with motherhood. I've never had that relationship of this unconditional friendship, deep bond that you have with somebody, but I have it now with my son," she said. "So I know the feeling of what that relationship could be, I've just never had it . . . One of the traits that losing my mother really early did for me was it made me fiercely independent."
Losing a Friend
O'Porter's close friend, Caroline Flack, passed away in February 2020 after tragically committing suicide at 40. She was a television presenter best known for hosting TV programs such as Love Island, The X Factor, and I'm A Celebrity...Get Me Out Of Here! 
In an October 2020 interview with Metro UK, when asked about losing her friend, she said it was a strange year to be mourning, and she couldn't even visit a friend to speak about it. 
"There are so many people grieving in 2020 so we're all going to have to take care of each other for what we've lost." she said. "I'm coping now. I'd literally just walk across roads without looking but now I can live my life. I just know there's going to be a second wave of grief for me when the world opens back up."
She also talks about her grief in her book. However, she noted she has not written a book on Caroline.
"The book is talking about my grief and the fact I lost someone I loved. I can't experience something like that and not put it on paper," O'Porter added.