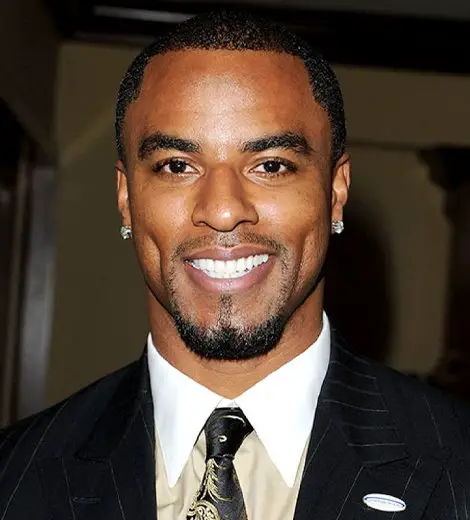 Quick Wiki
Full Name

Darren Mallory Sharper

Occupation

Former NFL Player, Former TV host

Nationality

American

Birthplace

Richmond, Virginia, USA

Birth Date

Nov 03, 1975

Age

48 Years, 0 Months
Former American NFL Safety
Darren Sharper | Biography
Sharper retired from the NFL in 2011 after spending two seasons with the Saints and 14 seasons in the NFL,
Sharper was inducted into the W&M Athletics Hall of Fame in 2008 but was removed from that honor on 13 April 2015 after pleading guilty to being a serial rapist.
---
Darren Sharper is a former American NFL safety.
Who Is Darren Sharper?
Darren Sharper is a former NFL defensive back (DB). In high school, and started playing as a defensive back during his college career. 
Upon graduation, Green Bay Packers selected him in the second round of the 1997 NFL Draft. He then spent eight seasons with the Packers. After that, he played four seasons with the Minnesota Vikings. Later, he played two seasons with the New Orleans Saints and retired from the NFL after playing for 14 seasons. 
During his professional career, he was named to five Pro Bowls. He also was a two-time All-Pro.
Early Age and Family
Darren Mallory Sharper was born in Richmond, Virginia, on 3 November 1975. He has two older siblings - an elder sister named Monica and an elder brother named Jamie. His brother, Jamie, played for the high school football team as a linebacker at Hermitage High School.
Education
Like his brother, Sharper also attended Hermitage High School in Henrico County, Virginia. He had perfect attendance in three of his four high school years and was named to the honor roll. In addition, the high school honored him with a display on the school's 'Wall of Fame.' During high school, he also was active in the foreign language club and student council. He graduated from high school in 1993. Later, Sharper enrolled in the College of William & Mary and graduated in 1996.
High School and College Football Career
During his high school years, Sharper played for the varsity football and basketball teams. However, Sharper primarily played quarterback in high school. In college, Sharper played for the William & Mary Tribe football team. He was a two-time All-American and a three-time first-team All-Yankee Conference selection. During his senior year in 1996, he was named the Yankee Conference Defensive Player of the Year. He finished his college career with a W & M record 24 career interceptions. He also set a W & M record with 500 single-season punt return yards and 1,027 career punt return yards.
Professional NFL Career
After his college career, Sharper was selected in the second round (60th overall) of the 1997 National Football League (NFL) Draft by the Green Bay Packers. Sharper played in 14 games as a backup safety during his rookie season and had 11 tackles, two interceptions, and three total touchdowns. The Packers earned a first-round bye, finishing with a 13-3 record and going into the playoffs during his first year. 
In January 1998, Sharper debuted in a playoff game. He recorded three combined tackles and helped the Packers to a 21-7 victory over the Tampa Bay Buccaneers. Sharper also played in his first-ever Super Bowl as a rookie. He helped the Packers reach Super Bowl XXXII, but the team lost to the Denver Broncos in a close game 31-24.
During his second season, he became an everyday starter. Sharper started all 16 games for the Packers and had 73 tackles. He also started all 16 games for the Packers in 1999, finishing with a career-high 113 tackles and three interceptions.
In 2000, Sharper made his first career Pro Bowl. Two years later, he made his second Pro Bowl in 2002. 
He played with the Packers for eight seasons, and the Packers released him on 10 March 2005. 
Minnesota Vikings
On 12 March 2005, he signed with the Minnesota Vikings. In Minnesota, he made the Pro Bowl for the third time in 2005 and for the fourth time in 2007. He spent four years playing for Minnesota with 250 tackles, 18 interceptions, 359 interception yards, three touchdowns, and one sack.
New Orleans Saints
Sharper then signed a one-year deal with the New Orleans Saints on 18 March 2009. He was selected for his fifth Pro Bowl and selected as a first-team All-Pro for his performance in 2009.
Sharper helped the Saints reach and win the Super Bowl on 7 February 2010 as the team defeated the Indianapolis Colts in Super Bowl XLIV by the score of 31-17.
During the off-season, he underwent micro-fracture arthroscopic surgery on his left knee. On 5 March 2010, he became an unrestricted free agent. He could sign with another team, but he re-signed with the Saints for the 2010 season on 3 May 2010. The same year, on 3 September, he was placed on the physically unable to perform (PUP) list. As a result, Sharper missed the first six weeks of the 2010 NFL season. He was activated from the PUP list on 24 October. However, he missed another two games because of a further injury. Although he missed much of the season, he was selected as a second-team All-Pro.
Retirement
After spending two seasons with the Saints and 14 seasons in the NFL, Sharper retired from the NFL in 2011. 
Television
After retirement, Sharper worked as a football analyst for WWL-TV in August 2012. He later served in the same role on the NFL Network. However, he was suspended without pay by the network on 18 January 2014 after being arrested on suspicion of rape. On 28 February 2014, the network officially terminated him.
Arrest & Suspicion of Rape
On 17 January 2014, Sharper was arrested in Los Angeles on two different counts of aggravated rapes in October 2013 and January 2014. In addition, he was charged with drugging and raping two women in Los Angeles. He was imprisoned in the Los Angeles jail and released on the same day on $200,000 bail. 
On 14 February 2014, the Los Angeles County DA officially charged him with seven felony counts, including two rape counts by the use of drugs. He pleaded not guilty to the charges in a Los Angeles court. Sharper could face more than 30 years in prison if convicted of all counts.
Where Is Darren Sharper Now?
In November 2016, Sharper was sentenced to 20 years in prison after pleading guilty to charges of drugging as well as raping as many as 16 women in four different states.
Hall of Fame
Sharper was inducted into the W&M Athletics Hall of Fame in 2008 but was removed from that honor on 13 April 2015 after pleading guilty to being a serial rapist.