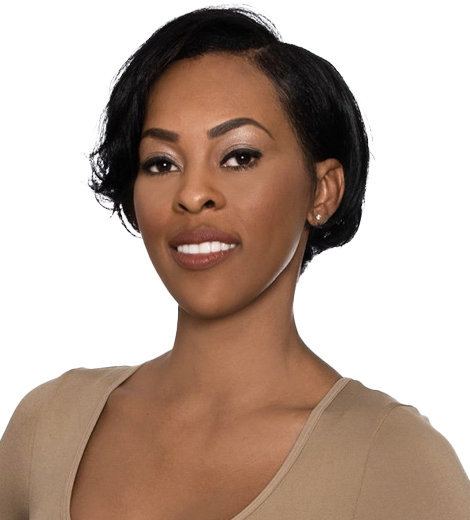 Quick Wiki
Full Name

Daphnique Springs

Occupation

Stand-up Comedienne, Actress, Social Media Personality

Nationality

American

Birthplace

Florida, USA

Birth Date

Nov 06, 1986

Age

37 Years, 0 Months
Quotes
"People always think that I'm joking when I'm dead ass serious. I'm like, 'No I'm serious' and they're like, 'Oh, you're just joking. You're so funny.' I didn't say nothin but 'hi' how am I funny?"
Stand-up Comedian, Contestant of the Comedy Talent Show 'Bring the Funny'
Daphnique Springs | Biography 2021
Springs launched a weekly podcast 'Unapologetically Daphnique,' on 24 March 2021
Springs began her career as a stand-up comedian in October 2010. She had performed stand-up comedy at different comedy clubs such as Laugh Factory, Improv, The Comedy Store, Flappers, and Ice House. Her comedy routine included "intelligent, dark, honest, and somehow still relatable." She had also appeared on come TV shows 'All Def Comedy,' 'Inside Jokes,' 'Laughter is Healing,' and contested in the comedy competition show 'Bring the Funny.' She will be featured in the upcoming stand-up comedy series 'This Joka.'
---
Daphnique Springs is an American actress and comedienne. 
Who is Daphnique Springs?
A native of Florida, Daphnique Springs moved to Los Angeles in 2009 to pursue her career in the Hollywood industry. She began her career as an actress and stand-up comedian in 2010. She has appeared in many television series such as How I Met Your Mother, Dead of Night, and The Comedy Get Down. Her short film credits include Coach Ricardo (2011), Photograph (2016), and Why She Keep Scratchin'? (2021). 
In addition to her acting career, Springs has performed stand-up comedy in multiple comedy clubs such as Laugh Factory, Improv, and The Comedy Store. She is also known for her roles in comedy television shows such as All Def Comedy, Inside Jokes, and Bring the Funny. She is a host of the podcast Unapologetically Daphnique, launched on 24 March 2021. 
Early Life and Education
Daphnique Springs was born on 6 November 1986 in Palm Beach County, Florida. Her parents were only teenagers when they gave birth to her. They divorced when Springs was around six years. She then grew up splitting time between divorced parents and frequently moving around different states. She attended school Barton Elementary School, Lake Worth Middle School, and Lake Worth High School. Later, she graduated from Southfield High School in 2004. 
Springs studied Bachelor of Arts in Chemistry at Eastern Michigan University to pursue her career in the pharmaceutical or makeup business in the future. During her third year of college, her mother moved back to Florida. So, Springs also transferred to Florida Atlantic University to finish her degree. However, she dropped out of college when only 10 credits were left to score. 
According to Springs, she got bored working in a lab during her internship at a pharmaceutical company and realized a monotonous job was not her cup of tea. "I was like, 'I can't spend the next 30, 40 years of my life coming to a job that's repetitive, you're doing the same thing.' I would test the pills because we made dietary supplements and stuff like that. And we did a lot of paperwork. It was just like … I was trying so hard not to go to sleep." she told Essence in December 2017.
After dropping out of college, Springs moved to Los Angeles in 2009 to become an actress and enter the Hollywood industry.
Acting Career
Springs made her acting debut on television in 2010, appearing in a pilot episode of the comedy series Glory Daze in the role of a college student. The following year, she guest-starred in a few comedy television series such as How I Met Your Mother as a waitress, In the Flow with Affion Crockett as an actress, and FCU: Fact Checkers Unit as a dancer. In 2011, she appeared as Mrs. Smith in David Mikalson's short comedy Coach Ricardo. The same year, she appeared as Sarah in the romantic drama Bff and as Grace in the video drama Saving Grace. 
Springs played the role of a bikini model in the 2012 short comedy Fuzzy Giners. Between 2012 and 2016, she made frequent appearances on Jimmy Kimmel Live!, in different roles such as voter, woman, facebook poker, fan, flight attendant, reporter, and Carrie Underwood friend.
In 2013, she guest-starred as Kitabakel Jones in an episode, 'Char-Cold Killer' of the crime drama Dead of Night. The following year, she appeared in a documentary Tabloid, portraying the role of Ruby Livingston. She then appeared as Mike Tyson's sister in the 2014 biographical sport-documentary Champs, based on the story of professional boxers Mike Tyson, Evander Holyfield, and Bernard Hopkins. Two years later, she appeared as Cierra in Lacy Diamond's short drama Photograph. In 2017, she appeared in the role of Sheila in an episode titled 'Weekend at Eddie's,' of the comedy mockumentary television series The Comedy Get Down. 
In 2019, Springs starred in the role of Detective Springs in the comedy television mini-series Stingers, alongside Marisa DeVonish. The same year, she appeared in Byron Manuel's comedy television mini-series Dre Day, in which she played the role of Ta'Lisa. She then appeared in Lacy Diamond's new drama Loyalty in 2020. That year, she also guest-starred in an episode titled 'Dating MYself' of the comedy-drama Two Degrees. 
In February 2021, Springs appeared in the role of Spoonisha in the short comedy Why She Keep Scratchin'?, alongside Gerald 'Slink' Johnson. Later, she played the role of Lori in an episode titled 'Fourth Hour' of the comedy television series Kenan. The episode she appeared, was aired on 2 March 2021. She also played the role of Danny in the 2021 romantic comedy film The Matchmaker, which was written and directed by Tamera Hill. 
Stand-Up Comedy
Springs began her career as a stand-up comedian in October 2010. She has performed stand-up comedy at different comedy clubs such as Laugh Factory, Improv, The Comedy Store, Flappers, and Ice House. According to her LinkedIn profile, Springs' stand-up comedy routine is "intelligent, dark, honest, and somehow still relatable."
As a stand-up comedian, Springs appeared in the HBO comedy special All Def Comedy in December 2017. The following year, she made frequent appearances in the Amazon Studios' comedy show Inside Jokes. She then showcased her talent in one episode of the NBC comedy competition show Bring the Funny in July 2019. 
On 20 April 2020, she performed in an empty room during the Laughter is Healing stand-up comedy live stream event at the Laugh Factory comedy club during the coronavirus pandemic. She will be featured in the upcoming stand-up comedy series This Joka, alongside other comedians such as Baron Vaughn, Shane Torres, and Christi Chiello.
Podcast
Springs launched a weekly podcast called Unapologetically Daphnique on 24 March 2021. On the podcast, she talks about relationships, careers, celebrity gossip, and the life of Black people in America. 
Social Media
She is active on social media and has a self-titled YouTube channel. As of August 2021, Springs has 2.8 million followers on Facebook, 469k followers on Instagram, and 460k subscribers on her YouTube channel.