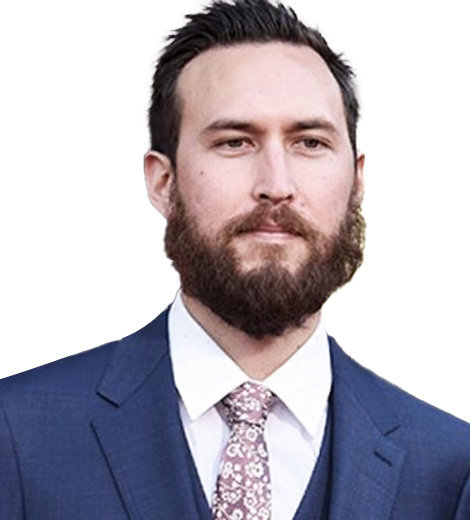 Quick Wiki
Full Name

Danny Fujikawa

Occupation

Musician, Guitarist, Co-founder of a folk-rock band, Co-founder of a production house

Nationality

American

Birthplace

California, USA

Birth Date

Jun 10, 1986

Age

37 Years, 6 Months
Boyfriend of American Actress Kate Hudson
Danny Fujikawa | Biography 2021
Danny had appeared in an episode of the TV series 'Noisemakers on Noisevox,' in 2009
Though Danny Fujikawa and Kate Hudson started dating in December 2016, they came out with their relationship in March 2017. The couple has not been married yet. They have a daughter, Rani Rose Hudson Fujikawa, born in October 2018.
---
Danny Fujikawa is an American musician famously known as the boyfriend of American actress Kate Hudson.
Who Is Danny Fujikawa?
Danny Fujikawa is a musician and a former backup singer and guitarist of LA-based folk-rock band Chief. Danny, along with his brother, Michael Fujikawa, and friends, Evan Koga and Mike Moonves, co-founded the band during his college days. The band released an EP, The Castle Is Gone, an album, Modern Rituals, and some songs, including 'Night And Day,' 'Breaking Walls,' and 'Mighty Proud.' However, the band parted ways in 2011 due to "personal and creative differences." 
Danny and The Delta Mirror group leadman Chris Acosta co-founded a production house, Lightwave Records, in 2013. Since then, they had released three albums, including Machines That Listen and Better Unsung. 
Fujikawa received media attention as the boyfriend of 'Golden Globe'-winning actress Kate Hudson. The couple has been in a relationship since 2016 and has a daughter Rani Rose Hudson Fujikawa, born on 2 October 2018.
Early Life & Education 
Daniel Conor Fujikawa was born on 10 June 1986 in Los Angeles, California. He is also part Japanese. He has two brothers, Michael Fujikawa and Brady Fujikawa. All three were raised in Los Angeles.
He went to Windward High School for his high school studies and graduated in 2004. Post-graduation, Danny enrolled at New York University but eventually dropped out of the college in two years in 2006 after forming the folk-rock band Chief. 
Co-Founded Musical Band Chief 
Danny, along with fellow students Evan Koga and Mike Moonves and brother Michael Fujikawa, co-founded the band Chief in Santa Monica, California. He remained the band's guitarist and sang backup vocals, while Koga did the lead vocals; Moonves was a bass guitarist and his brother Michael on the drums. All of them were experimenting with different projects when they got to know one another before forming the crew. 
Before releasing an album on their own, the band performed and toured together. In 2008, the band self-released its first EP, The Castle Is Gone, which received positive reviews. On 17 November 2009, they released 'Mighty Proud,' their first single and the first Domino Records release. Since then, all their songs and their sole album were launched under the Dominos label.
In 2010, the LA-based band launched their only album titled Modern Rituals. According to Dominic Records, the album is full of soaring melodies and gleaming guitars, and it tells stories about romantic disappointments, abandoned loves, and lost feelings. 
Later, they released their singles 'Proud' (2009), 'Night And Day' (2010), and 'Breaking Walls,' under the same label. 
The Break-up and Reunion
The Chief band members parted away on 14 June 2011 due to "creative and personal differences," with a farewell gig at The Troubadour in Los Angeles. They, however, reunited subsequently, as per the lead vocalist Evan Koga's tweet in July 2012. The crew is no longer active but remains friendly.
Co-founded Lightwave Records
In March 2013, Fujikawa and Chris Acosta, the lead man of the musical group The Delta Mirror, co-founded a record label called Lightwave Records. The company's Facebook page described its launch as a means for artists to share their music on their terms. Three full-length albums, including Cellophane Castle, Machines That Listen, and Better Unsung, and a couple of music videos, had been released under the label's name.
Other Works
According to Danny's LinkedIn Bio, he is currently working as a self-employed editor. Although he has not yet ventured into mainstream acting, he had appeared in an episode of Noisemakers on Noisevox in 2009. He also lent his voice as a phone caller in the comedic drama film Scumbag, released on 18 March 2017. Danny had also provided craft service to a 2019 short movie titled Flat. 
Relationship with Kate Hudson 
Fujikawa is currently in a relationship with popular American actress Kate Hudson. The two went public on their affair in March 2017, despite starting their relationship a few months before that, in December 2016. 
On 3 December 2017, the pair celebrated their first date anniversary, and the actress shared a sweet message about the occasion on Instagram. Sharing a romantic picture, Hudson stated that they had met 15 years before dating. She wrote, "The first time I met Danny I was 23 and enormously pregnant with Ryder. His stepsisters are my best friends [Sara Foster] [Erin foster] and so it goes we have been in the same circle for over a decade!"
Daughter 
While the couple has not been married yet, they welcomed their first baby, Rani Rose Hudson Fujikawa, on 2 October 2018. The actress announced the couple's pregnancy with a video from her gender reveal party. "SURPRISE!!! If you've wondered why I've been so absent on my social channels it's because I have never been more sick! It's was the most sick first trimester of all my children," Hudson captioned.
The couple shared that they have named their daughter's name to honor her paternal grandfather Ron Fujikawa. Hudson has two kids from her past relationships, Ryder Russell Robinson, whom she shares with American musician Chris Robinson and Bingham Hawn Bellamy, from British singer Matt Bellamy.