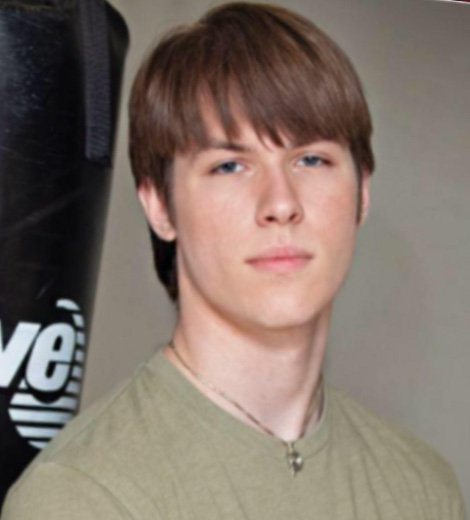 Quick Wiki
Full Name

Dakota Alan Norris

Occupation

Martial Artist

Nationality

American

Birthplace

USA

Birth Date

Aug 30, 2001

Age

22 Years, 0 Months

Zodiac Sign

Virgo

Mother

Gena O'kelley

Father

chuck Norris

Sister

Dina Norris (Step Sister)

Brothers

Mike Norris, Eric Norris (Step Brother)

Siblings

Danielle Kelly Norris

Mother's Occupation

Former Model

Father's Occupation

Actor, Screenwriter, Producer, Author, Activist

Girlfriend

Ashleigh

Net Worth

Undisclosed

Grandfather

Ray Norris

Grandmother

Wilma Scarberry
American Martial Artist and Actor, Chuck Norris' Son
Dakota Alan Norris | Biography
Has a 5th Degree Black Belt in martial arts
Dakota was born to his celebrity father, Chuck Norris, and his mother, Gena O'Kelly. He has a twin sister named Danielle Kelly Norris. Both the twin siblings are 5th Degree Black Belt.
---
Dakota Alan Norris is a renowned martial artist and actor, Chuck Norris' son. He is a 5th Degree Black Belt in Karate.
Who is Dakota Alan Norris?
Dakota Alan Norris is an American martial artist. He has primarily gained recognition for being a celebrity kid as he is the son of a famous American actor and martial artist, Chuck Norris. Moreover, he is one of the twin children of Chuck Norris, born on 30 August 2001.
Dakota began his martial arts training under his father from a very young age of 8. Under the guidance of such a skilled father/coach, he showed exponential growth in his martial arts skills. After training for around eight years, he and his twin sister Danielle both earned their second-degree black belt after taking a test with coach Derrick Stinson. 
Chuck Norris himself shared the progress of his children via a post on his Facebook handle. In the post, he mentioned being a proud father and praised his children's hard work and determination. He wrote,
"After almost 8 years of training, our twins Danilee and Dakota, tested for and received their 2nd degree black belt. Here they are after their test with Mr. Derrick Stinson. Mom and Dad are very proud of both of you! Your hard work and determination to achieve your new black belt rank is well deserved."
Furthermore, as of now, Dakota has already earned his 5th-degree black belt. On 6 October 2021, he shared a picture of getting a black belt on his Instagram with the caption, "Throwback to a few months ago when I earned my 5th-degree black belt." He also expressed his gratitude towards his instructor Derrick Stinson and his family and friends for their constant support. He wrote, "My instructor, Derrick Stinson, has made me the martial artist I am today and I couldn't have done it without him as well as the support from my friends and family."
Dakota and His Twin Sister Were Born Premature
Dakota was born to his celebrity father, Chuck Norris, and his mother, Gena O'Kelly, on 30 August 2001. His parents announced they were pregnant with twins in May 2001 while they were present at the World Stunts Awards event. 
According to the 2021 report on celesburb.com, he and his sister Danielle were about a month premature during their birth. However, there were no complications in the mother's and child's health.
His twin sister, Danielle Kelly Norris, is also a 5th Degree Black Belt. The twins regularly feature on their parents' social media handles. Lately, on 25 December 2021, their father, Chuck Norris, shared a beautiful family picture on the occasion of Christmas on his Instagram handle @chucknorris.
Dakota Has Five Half Siblings.
Dakota has a total of 6 siblings, one twin sister, and five older half-siblings.
From his father's first marriage with Dianne Kay Holechek, Dakota has two half brothers, Eric Scott and Michael R. Norris. His brother Michael, known by his stage name Mike Norris is a multi-dimensional personality in the Hollywood film industry. Besides being an actor, he is also a stunt performer, writer, producer, and director. He is best known for his acting roles in films and TV series like Born American (1986 film), Walker, Texas Ranger (1993-2001 TV series), AmeriGeddon (2016 film), The End of Days: Global Catastrophe (2019 film), etc.
Dakota's other brother Eric is a former car racer. He was the winner of the 'NASCAR Winston West Series Championship' in 2002.
Similarly, Dakota's third half-sibling Dina Norris was born to his father, Chuck, from his extramarital relationship with Johanna. At that time, Chuck was still married to his first wife, Dianne. The current whereabouts of Dina are not available on any authentic sites. However, she is a former real estate agent of the American real estate franchise, Keller Williams Realty.
Further, Dakota's last two half-siblings, a brother Tim Tagudin and a sister Kelly Tagudin are from his mother, Gena's first marriage with Gordon Hinschberger. Unfortunately, verified internet sources do not contain any valid information about Tim and Kelly.
Chuck Norris Bio
Chuck Norris, aka Carlos Ray Norris, is an American actor and martial artist born on 10 March 1940 in Oklahoma. He is of mixed ethnicity as he derives his roots from his Irish and Cherokee Indian parents. 
Chuck took birth as the eldest of his parents' three sons. He and his two younger brothers spent most of their early life in Oklahoma. Later, when he was 16 years old, his parents divorced, and he relocated with his siblings and mother to Kansas. 
Chuck is a multi-talented personality in the Hollywood entertainment industry. Besides being an actor and martial artist, he is also a producer, writer, TV host, and former US Air Force personnel.
Chuck began his military career as the US Air Force AP (Air Policeman) at the age of 18, i.e., in 1958. It was during his time in the military that he acquired his nickname Chuck. Moreover, Chuck developed an interest in martial arts and started learning Tang Soo Do. Later, he earned several martial arts black belts and founded his own form of martial arts known as Chun Kuk Do.
After serving in the US Air Force for around four years, he later won several martial arts titles. He opened over 30 karate studios in the 1960s and has taught celebrities like Priscilla Presley and actor Steve McQueen.
Chuck switched from being a martial artist to an actor in the late 1960s. He made his film debut with an uncredited role in the 1969 movie The Wrecking Crew. Later, in 1972, he appeared alongside Bruce Lee on Way of the Dragon (1972). One of the movie's showcases was a fight scene between him and Bruce Lee in the famed Roman Colosseum. It initiated his rise to movie stardom.
Chuck landed his first lead role in the action film Breaker! Breaker! In 1977. It followed his notable appearances in movies like A Force of One (1979), An Eye for an Eye (1981), Silent Rage (1982), Code of Silence (1985), The Expendables 2 (2012), etc.
He then transitioned to the small screen in the 1990s with Walker, Texas Ranger (1993-2001 TV series). For eight years, he portrayed Cordell Walker, an honorable crime fighter, in the show. He has also starred in other TV series like Sons of Thunder (1999), Martial Law (2000), The Goldbergs (2015), and Hawaii Five-0 (2020).
Besides, Chuck has also worked as a product spokesperson, presenting fitness equipment advertisements.
Chuck Norris Is A Doting Father
The famous American martial artist is the father of a total of 7 children. As mentioned above, most of them are already walking in his footsteps. He calls himself a proud father and considers all his kids the most important part of his life.
Chuck Norris's Viral News From Pro-Trump Rally
In January 2021, Chuck made it to several major media news headlines following a rumor. The rumor was regarding his presence in the violent riot started by former President Donald Trump's supporters in Washington DC.
At the rally, one of the Trump supporters shared a selfie on Twitter featuring Chuck Norris. The picture went viral on the internet and drew several criticism comments toward the actor. However, his spokesperson Erik Kritzer later claimed that the person in the photo was not Chuck. In fact, it was some wannabe look-alike of the actor. According to a report released on 13 January 2021 on NBC News, Erik Kritzer said, "This is not Chuck Norris and is a wannabe look-alike, although Chuck is much more handsome. Chuck remains on his range in Texas, where he has been with his family."
Gena O'Kelly Bio
Gena O'Kelly, a former model, is the mother of Dakota Alan and the second wife of Chuck Norris. Chuck and Gena first met in 1997, when Chuck appeared in a minor role in a television series starring Gena. 
The couple got married on 28 November 1998. And after three years, Gena gave birth to the twins, Dakota Alan and Danielle Kelly, in 2001.
In 2013, Gena ran into complications when Gena had an MRI scan to look into her rheumatoid arthritis. She claimed that she was given an unsafe injection before her scan called a 'contrast agent,' which caused several debilitating symptoms in her body. This went on for two scans, after which she felt severe burning.
They would proceed to the hospital for emergency treatment in the middle of the night. However, the doctors refused to take responsibility and told her she was perfectly healthy. 
On the other hand, Gena described "horrible brain damage," articulation and memory problems, and several other issues. She didn't get effective, targeted treatment for her condition until Chuck decided to seek an integrative doctor in Reno, Nevada. 
Later, Chuck charged 10 million dollars against Big Pharma companies to raise awareness about Gena's condition. He also disappeared from a successful Hollywood career to dedicate his life to fighting for his wife's illness.
Dakota's mother, Gena, Runs A Water Company in Texas.
Dakota's parents now reside at their property in Texas, where they run a family business by the name CForce. It is a water bottling company that is run by Dakota's mother, Gena, as its CEO. Moreover, his parents also own a non-profit organization named KickstartKids in Texas. The organization works for the welfare of children by providing them with free martial arts classes.
Who is Dakota Alan's Girlfriend?
Dakota is in a relationship with his girlfriend, Ashleigh. The couple has been together for over two years and also went to prom together in April 2019. 
Dakota also shared another photo with Ashleigh on his Instagram during Christmas on 26 December 2021. However, not much is disclosed about the couple's personal life.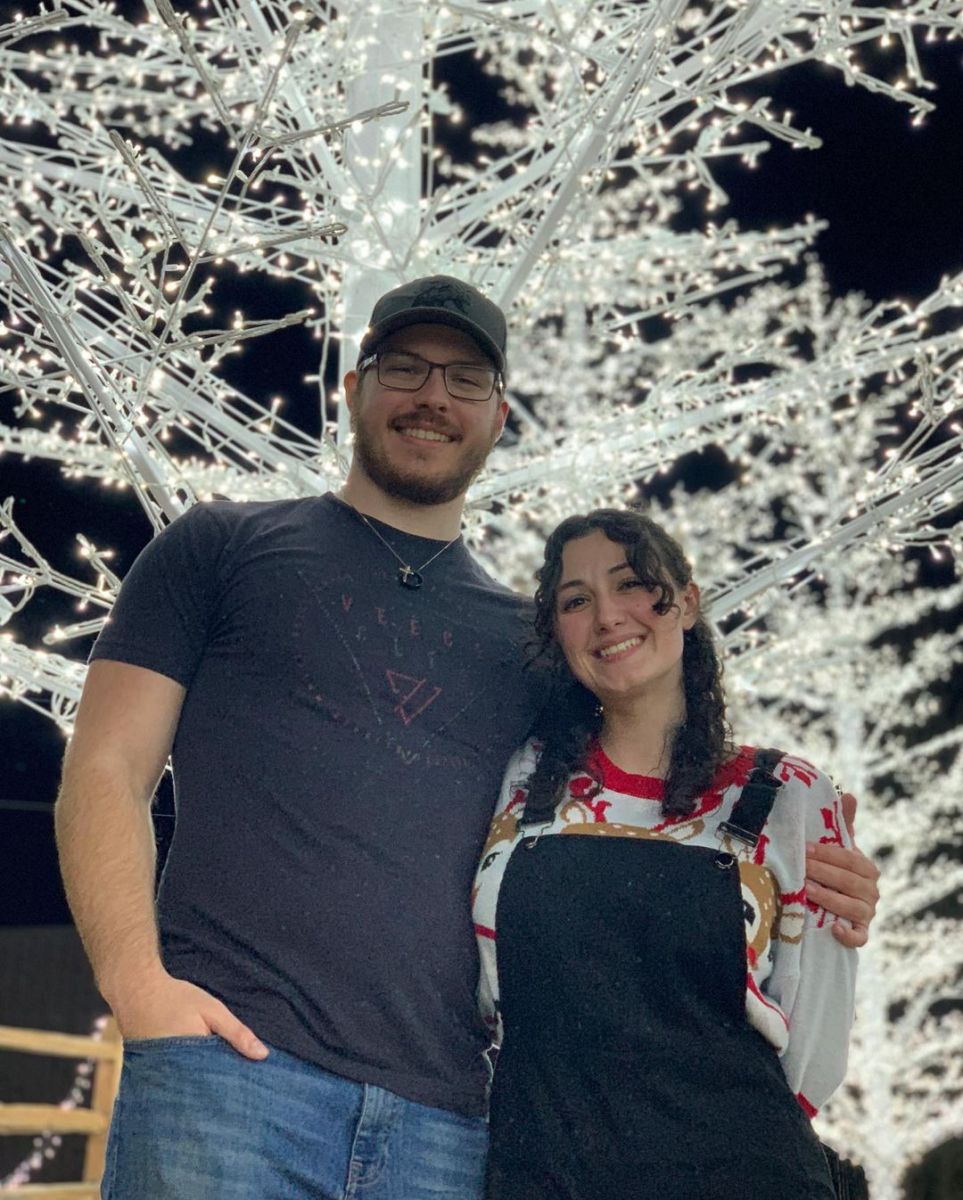 Dakota's Net Worth
As of now, there is no verified data regarding Dakota's net worth on the internet. However, his father Chuck's net worth in 2022 is valued at approximately $70 million. The primary income source of his father is his five decades-long acting career, martial arts studios, filmmaking, and family-run businesses.