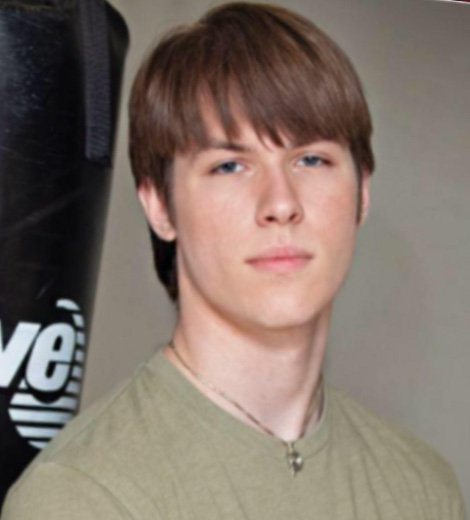 Quick Wiki
Full Name

Dakota Alan Norris

Occupation

Martial Artist

Nationality

American

Birthplace

USA

Birth Date

Aug 30, 2001

Age

20 Years, 4 Months
American Martial Artist and Actor, Chuck Norris' Son
Dakota Alan Norris | Biography
Has a 5th Degree Black Belt in martial arts
Dakota was born to his celebrity father, Chuck Norris, and his mother, Gena O'Kelly. He has a twin sister named Danielle Kelly Norris. Both the twin siblings are 5th Degree Black Belt.
---
Dakota Alan Norris is a renowned martial artist and actor, Chuck Norris' son.
Who is Dakota Alan Norris?
Dakota Alan Norris is an American martial artist. He is one of the twin children of Chuck Norris, born on 30 August 2001. Dakota started training under his father at the age of eight in 2009. 
On 6 October 2021, he shared a picture of getting a black belt on his Instagram with the caption "Throwback to a few months ago when I earned my 5th-degree black belt." He also expressed his gratitude towards his instructor Derrick Stinson and his family and friends for their constant support.
Family 
Dakota was born to his celebrity father, Chuck Norris, and his mother, Gena O'Kelly. He has a twin sister named Danielle Kelly Norris, who is also a 5th Degree Black Belt.
Chuck Norris Bio
Chuck Norris was born Carlos Ray Norris is an American actor, martial artist, screenwriter, and producer on 10 March 1940, in Ryan, Oklahoma.
After serving in the US Air Force, Chuck later won several martial arts titles. Chuck also opened over 30 karate studios in the 1960s. He also taught celebrities like Priscilla Presley and actor Steve McQueen.
Chuck switched to movies in the 1970s, appearing with Bruce Lee on Way of the Dragon (1972). One of the movie's showcases was a fight scene between Chuck and Bruce Lee in the famed Roman Colosseum. 
In 1977, Chuck had his first lead role in the action film Breaker! Breaker! He also starred in notable movies like Code of Silence, A Force of One, An Eye for an Eye, and Silent Rage.
He then transitioned to the small screen in the 1990s with Walker, Texas Ranger. For eight years, Chuck portrayed Cordell Walker, an honorable crime fighter in the show. He has also starred in other TV series like Sons of Thunder, Martial Law, The Goldbergs, and Hawaii Five-0.
Besides, Chuck has also worked as a product spokesperson, presenting fitness equipment advertisements.
Gena O'Kelly Bio
Gena O'Kelly, a former model, is the mother of Dakota Alan and the second wife of Chuck Norris. Chuck and Gena first met in 1997, when Chuck appeared in a minor role in a television series starring Gena. 
The couple got married on 28 November 1998. And after three years, Gena gave birth to the twins, Dakota Alan and Danielle Kelly, in 2001.
In 2013, Gena ran into complications when Gena had an MRI scan to look into her rheumatoid arthritis. She claimed that she was given an unsafe injection before her scan called a 'contrast agent,' which caused several debilitating symptoms in her body. This went on for two scans, after which she felt severe burning.
They would proceed to the hospital for emergency treatment in the middle of the night. However, the doctors refused to take responsibility and told her she was perfectly healthy. 
On the other hand, Gena described "horrible brain damage," articulation and memory problems, and several other issues. She didn't get effective, targeted treatment for her condition until Chuck decided to seek an integrative doctor in Reno, Nevada. 
Later, Chuck charged 10 million dollars against Big Pharma companies to raise awareness about Gena's condition. He also disappeared from a successful Hollywood career to dedicate his life fighting for his wife's illness.
Who is Dakota Alan's Girlfriend?
Dakota is in a relationship with his girlfriend, Ashleigh. The couple has been together for over two years and also went to prom together in April 2019. 
Dakota also shared another photo with Ashleigh on his Instagram during Christmas on 26 December 2021. However, not much is disclosed about the couple's personal life.