Quick Wiki
Full Name

Dagmara Dominczyk

Birth Date

Jul 17, 1976

Age

47 Years, 2 Months

Nationality

Polish-American

Birthplace

Kielce, Poland

Zodiac Sign

Cancer

Occupation

Actress & Author

Sisters

Veronica Dominczyk and Marika Dominczyk

University

Carnegie-Mellon University

Relationship Status

Married

Husband

Patrick Wilson

Husband's Profession Actor, Producer, Singer
Wedding Date

18 June 2008

Height

5 Feet 6 Inches
Actress on Series 'We Own This City'
Dagmara Dominczyk | Biography
Rose to prominence from 'The Count of Monte Cristo'
Dagmara Dominczyk is a Polish actress and an author. She has been married to actor, director, and singer Patrick Wilson.
---
Who is Dagmara Dominczyk?
Born on 17 July 1976 in Kielce, Poland, Dagmara Dominczyk studied drama at Carnegie Mellon University and graduated in 1998.
When she turned 6, her family moved to New York after her parents were expelled from their home country Poland. It was because of her father's association with Amnesty International and the then Solidarity movement. Her father was active in the trade union movements and had turned to be a persona non grata. She has two young sisters named Veronica Dominczyk and Marika Dominczyk.  
Dominczyk got her big break on Broadway as Anna Friel's understudy in the 1999 movie Closer. However, she is best recognized for movies like The Count of Monte Cristo (2002), Rock Star (2001), and They (2002). Similarly, she co-starred with Ethan Hawk in the 2003 Tonight at Noon and Tough Luck movies. She also had a small role in the 2001 television series named 24.
'We Own This City' (2022)
Released on 25 April 2022, We Own This City is a TV miniseries created by Simon and George Pelecanos. The show is based on Justin Fenton's book of the same name. The series presents the rise and fall story of the Baltimore Police Department's Gun Trace Task Force and the bribery encircling it.
Dominczyk was the show's main cast, and she portrayed the role of Erika Jensen. Jensen is a real-life FBI agent who was part of the investigative unit that exposed the Gun Trace, Task Force.
Also Read About - Mark Wahlberg - Career, Producer, 'Transformers'
Before landing on the show, Dominczyk was approved to research her character's background. She told Vanity Fair, after an interactive phone call with a female FBI officer, that she was much interested in what it is like to be a woman in a male-centric field.
Dominczyk acts on the show alongside Jon Bernthal, Wunni Mosaku, Jamie Hector, Josh Charles, McKinley Belch, and many others are the series' cast members. The show has one season with six episodes so far.
Dominczyk Dating and Wedding
The actress has been married to actor and producer Patrick Wilson. The couple first encountered each other when both were attending Carnegie Mellon University. They reunited later and dated for a while before getting married on 18 June 2005.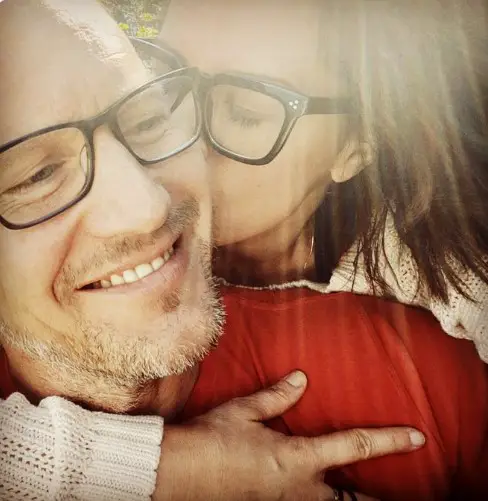 The duo has two children together. They have two sons named Kalin Patrick Wilson, born on 23 June 2006, and Kassian McCarrel Wilson, born on 9 August 2009.
Husband Patrick Wilson
Patrick Wilson was born on 3 July 1973 in Norfolk, Virginia, and raised in St. Petersburg, Florida. His mother, Mary Kathryn (Burton), was a voice teacher and professional singer, whereas his father, John Franklin Wilson, worked as a news anchor. He studied Bachelor of Fine Arts from Carnegie-Mellon University.
The actor has appeared in movies such as The Phantom of the Opera (2004), Hard Candy (2005), Little Children (2006), and Watchmen (2009). Similarly, he is also credited for his role in Insidious: Chapter 2(2013) for his part of ED Warren, a demonologist in the film series Conjuring (2031-present).