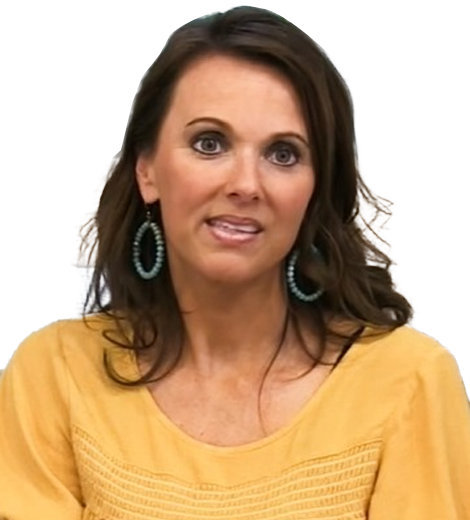 Quick Wiki
Full Name

Courtney Waldrop

Occupation

Founder of the website God's Divine Nine

Nationality

American

Birthplace

Alabama, USA

Birth Date

Mar 03, 1982

Age

41 Years, 9 Months
Quotes
"Our faith in God is very strong, and we never would have thought we would have considered that. But with the risks involved, no doctor could sugar coat what could happen. The risks are real for me and for the babies."
Cast of TLC 'Sweet Home Sextuplets'
Courtney Waldrop | Biography 2021
Courtney Waldrop and her husband Eric Waldrop welcomed their first son in 2008 and welcomed twin sons in the next four years after she suffered a miscarriage and the following fertility treatment. Courtney had a miscarriage again during her third pregnancy, and with the help of the fertility treatment, the couple tried for a fourth child but ended with sextuplets - three sons and three daughters in 2017.
---
A mother of nine children, Courtney Waldrop, came to prominence after she featured in the TLC reality television show, 'Sweet Home Sextuplets.'
Who is Courtney Waldrop?
Courtney Waldrop is a mother of nine children. She and her husband Eric had their first child in December 2008 and twin sons in January 2012. In early 2017, the couple decided to have one more child to complete their family. So they tried for a fourth child but ended up having sextuplets in December 2017. Their fascinating story landed the Waldrop family to become the subject of Sweet Home Sextuplets, a television show produced by Discovery Studio Productions for TLC. The show premiered in September 2018. It reprised to the third season with its final episode aired on 28 October 2020.
Early Life and Education
Courtney Waldrop was born on 3 March 1982 in the United States. Raised in Alabama, United States, Courtney graduated from Auburn University in 2004.
Teaching Career
Courtney began her career as a teacher the same year she graduated from Auburn University. She worked as a first-grade teacher at Albertville City School in Alabama. After 13 years of career as a teacher, Courtney decided to quit her job during her third pregnancy with sextuplets. She loved the teaching job so much that she missed her job when she was on maternity leave. However, she could not make a re-entry in her career after delivering six children at a time and taking care of her children.
Husband and First Three Children
Courtney and Eric Waldrop were childhood loved ones. They met in middle school when they were in eighth grade. During their final year of college at Auburn University, Eric proposed Courtney, and they subsequently tied the knot a month after their graduation in May 2004. The happily married couple welcomed their first son Saylor in December 2008. The pair subsequently tried to have a second child, but Courtney struggled with miscarriage due to a clotting disorder. Ultimately, they took the help of fertility treatments and then welcomed twin sons, Wales and Bridge, in January 2012.
A Journey to the birth of Sextuplets
In early 2017, the pair decided to have a fourth child without the help of fertility treatment, but Courtney had a miscarriage again. So the pair chose to rely on fertility treatment. The doctor put Courtney on low-dose fertility treatment to reduce the chances of having more than two babies. But they were shocked when Courtney became pregnant with six embryos, which they discovered during the ultrasound. The doctor further informed them about the certainty of the premature birth of babies, and it would pose risks for Courtney and the babies.
Despite the fear and anxiety, Courtney decided to believe in God. "Our faith in God is very strong, and we never would have thought we would have considered that. But with the risks involved, no doctor could sugar coat what could happen. The risks are real for me and for the babies," Courtney said to People in August 2017. "We are strong in our faith, but you never know how you're going to feel when you're actually in those shoes," she said and added, "When we let it go and turned it all over to [God], those fears—though we know the risks are still there—were lifted from us. They were haunting us and it was in our every thought."
The couple got some relief when another ultrasound showed the fingers and toes of their babies growing inside Courtney. Then, in August 2017, their local church named the Solitude Baptist Church helped raise money for the family, raising about $5k in a gender reveal run. Courtney's friends also helped them in taking care of the nine children free of cost. 
The doctor suggested bed rest at about 24 weeks, and by 26 weeks, Courtney was on complete bed rest. On 11 December 2017, at 30 weeks, a team of nearly 40 medical staff members was assigned to Courtney's delivery. Courtney underwent Cesarean section to give birth to sextuplets — three boys and three girls — Blu, Layke, Rawlings, Rayne, Tag, & Rivers. They all weighed less than three pounds at the time of their birth and were immediately taken to the Neonatal Intensive Care Unit (NICU).
'Sweet Home Sextuplets'
The story of the Waldrop family became the subject of the TLC show Sweet Home Sextuplets. The show chronicled the life's milestone moments of the Waldrop family from before the birth of sextuplets through the high-risk delivery, their conditions in the NICU, and the family's adjustment to their new normal life after they took sextuplets to their home. The first season of the show premiered on 18 September 2018, and it ran for six episodes. Season 2 premiered on 23 May 2019, and it ran for eight episodes. The Waldrop family again returned in the third season of the show that premiered on 17 June 2020, and it went on for ten episodes.
God's Divine Nine
While raising nine children, Courtney also started an online business called God's Divine Nine. She had created a website and also promoted her products on social media. Her online store offered handmade accessories such as earrings, bracelets, necklaces, bags, and clothes.