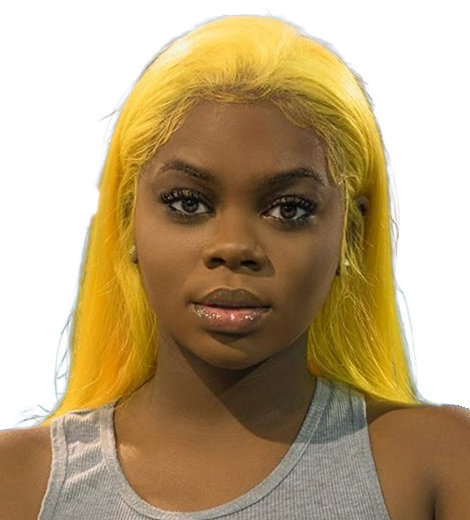 Quick Wiki
Full Name

Cori Broadus

Occupation

Singer

Nationality

American

Birthplace

California, USA

Birth Date

Jun 22, 1999

Age

24 Years, 5 Months
Daughter of Rapper and Singer Snoop Dogg
Cori Broadus | Biography 2021
Cori Broadus went by the pseudonym "CHOC" in 2018
Cori Broadus began her music career by singing choirs at Church. She released her debut album 'Do My Thang,' in 2011 and continued releasing singles every now and then. She had also appeared in her dad's documentary 'Reincarnated,' and song, 'No Guns Allowed.' Broadus got the opportunity to work with popular rappers and singers in the industry like Drake, Kamaiyah.
---
Cori Broadus is the only daughter of the famous American rapper and songwriter Snoop Dogg.
Who Is Cori Broadus?
Cori Broadus, popularly known by her stage name "CHOC," is the only daughter and third child of Snoop Dogg and a successful entrepreneur, Shante Broadus. Broadus, following in her father's footsteps, has a distinguished career in the music industry. She is also a social media influencer.
Broadus began singing in church choirs before deciding to pursue a career in music. In 2011, she made her debut track titled 'Do My Thang.' She has occasionally worked with her father and collaborated with well-known artists such as Canadian rapper Drake and American rapper and singer Kamaiyah. 
Early Life & Education
Cori Broadus was born on 22 June 1999 in California, USA. She is the youngest kid of Snoop Dogg and Shante Broadus' three children, with two elder brothers, Corde and Cordell. She also has an elder half-brother, Julian, from her father's extramarital connection with his high-school girlfriend, Laurie Holmond.
Broadus graduated high school from the Ramon C. Cortines School of Visual and Performing Arts in 2017. In 2021, she earned her bachelor's degree from Diego Rivera Performing Arts School. She was also a keynote speaker at her graduation ceremony. 
Broadus was seen interested in music from a very young age, following her father's career. She began her musical training in church choirs and at school. 
Diagnosed with Lupus
When she was just 6 years old, Broadus' parents spotted a luminous spot on her face. Soon after, she faced weight loss and began losing her hair, and she became noticeably thinner. 
Snoop and his wife were then taken into a rabbit hole of doctor visits in search of solutions. She was then diagnosed with Lupus, an autoimmune condition that can affect any area of the body. She was promptly put on medication and is now entirely cured. 
"I felt helpless," Snoop revealed to People in 2010, remembering the time. He added, "No power, no friends." "No one could tell me what was wrong," Shaunte continued. "They drew tons of blood and said she has old-person cells. They gave her all kinds of medication. But she went downhill," Shaunte added.
Suffered Depression as a Child 
In an interview with Good Morning America, Broadus confessed she went through depression in her early years. She said she grew up with two light-skinned brothers, and she was the only chocolate one. When she was diagnosed with Lupus and had to be on steroids, Broadus became overweight, adversely affecting her health. "People looked at me like I was an alien," she added.
She struggled with suicidal thoughts at 13 and felt she didn't have "a purpose here." Broadus stated she was placed under "5150," or involuntary psychiatric hospitalization, after attempting suicide.
Career
Broadus made her musical debut in August 2011 with the release of her track 'Do My Thang.' 'SMH,' her second single, was released a few months later. She released another single, 'Daddy's Girl' the following year, in collaboration with her father. 
She also appeared in a documentary by her father, 'Reincarnated.' Broadus was also featured in a few episodes of the reality TV show 'Snoop Dogg's Father Hood' before starting her singing career.
In 2013, she was also featured on Snoop Dogg's song 'No Guns Allowed' alongside Drake. In 2016, she released two singles, 'Outside' and 'Sittin' In My Room.'
Broadus released a video for her song 'Sittin in My Room,' similar to Brandy's 1995 smash song from the Waiting to Exhale soundtrack. The song was produced by Seige Monstracity and Terrace Martin, who have worked with Snoop Dogg, Kendrick Lamar, and Robert Glasper. 
Her singing ability was first noticed by her admirers in 2017 when she posted an Instagram video of herself singing 'Rake It Up.' Broadus posted a one-minute official music video for her song 'With You,' which featured her boyfriend, Wayne.
In 2018, Broadus went by the pseudonym "CHOC" and released a new song titled 'Same,' which was written in an R&B style and contained a positive message about female empowerment. Later that year, she released another R&B track, 'New Phone, Who Dis?' featuring well-known artist Kamaiyah and 'Love Me for Me.'. In 2019, she released another single, 'Party Favorz.' 
Who Is Cori Broadus Dating?
The young artist is in a relationship with Wayne Duece. Broadus took to Instagram in May 2021 to thank her family and boyfriend for helping her overcome tough times in her life. 
In the posts, she explained that her mental state had not been so great for the last few weeks, and at one point, she even tried to end her life. "But you [and] my family really give me a purpose to live [and] helped me realize life is much more than materialistic things [and] you gotta just keep pushing through the bullshit," she wrote tagging her boyfriend Wayne in the pictures.