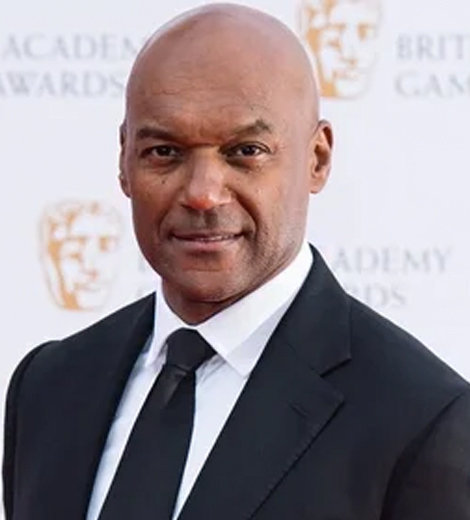 Quick Wiki
Full Name

Colin Salmon

Occupation

Actor

Nationality

British

Birthplace

Luton, Bedfordshire, England, UK

Birth Date

Dec 06, 1961

Age

61 Years, 9 Months

Height

1.93m

Net Worth

$6 million (celebrity Net Worth)
Charles Robinson in James Bond Films
Colin Salmon | Biography
Debuted his acting career in the 1992 British mini-series 'Prime Suspect 2'
Salmon has been married to his wife Fiona Hawthorne since 1988. They share four children, Rudi, Eden, Sasha, and Ben.
---
Colin Salmon is an actor best known for playing the role of Charles Robinson in three James Bond films: Tomorrow Never Dies, The World Is Not Enough, and Die Another Day. 
Short Bio
Born on 6 December 1961 in Luton, Bedfordshire, England, UK, Colin Salmon is a television and film actor. 
He debuted his acting career in the 1992 British mini-series Prime Suspect 2 as Sgt. Robert Oswald. The following year, he appeared in the TV series Lovejoy. Again in 1993, Salmon was featured in the TV short Tomorrow Calling as Bill and Between the Lines as Eric Hutchinsson. 
Since then, Salmon has starred in several TV shows, and movies like All Men Are Mortal (movie 1995), No Child of Mine (TV movie 1997), The World Is Not Enough (movie 1999), Shine on Harvey Moon (TV series 1995), Judge John Deed (TV series 2001), and others.
However, Salmon is best known for playing the role of Charles Robinson in the James Bond films Tomorrow Never Dies (1997), The World Is Not Enough (1999), and Die Another Day (2002). 
In 2006, he played senior medical officer Dr. Rowan Dunlop, in the eighth series of the ITV drama Bad Girls. Salmon also starred in the UK adaptation of the famous American drama Law & Order: Special Victims Unit in 2009.
Also Read: Ryan Buggle - Law & Order, Age, Parents, Net Worth & Family
From 2010 to 2016, Salmon appeared in the TV series The Increasingly Poor Decisions of Todd Margaret as Hudson for six episodes. In addition, Salmon was featured in the Netflix series Master of None in 2015 as a fictional version of himself.
In addition, Salmon's most recent appearances include the TV series Intelligence (2020-2021), the movie Zone 414 (2021), and the short podcast series The Jungle Book: The Mowgli Stories (2021).
Moreover, he also has upcoming projects like Youth (pre-production) and The Devil's Light (completed).
Wife
Colin Salmon has been married to his wife Fiona Hawthorne since 1988. Hawthorne is an artist whose creation includes a portrait of the Prince of Wales and the Duke of Cambridge playing polo.
His wife, Fiona, has also published two books based on her experiences in Hong Kong: 'The Extraordinary Amazing Unbelievable Incredible Walled City of Kowloon,' a children's picture book, and 'Drawing on the Inside: Kowloon Walled City 1985,' a hardback coffee table book.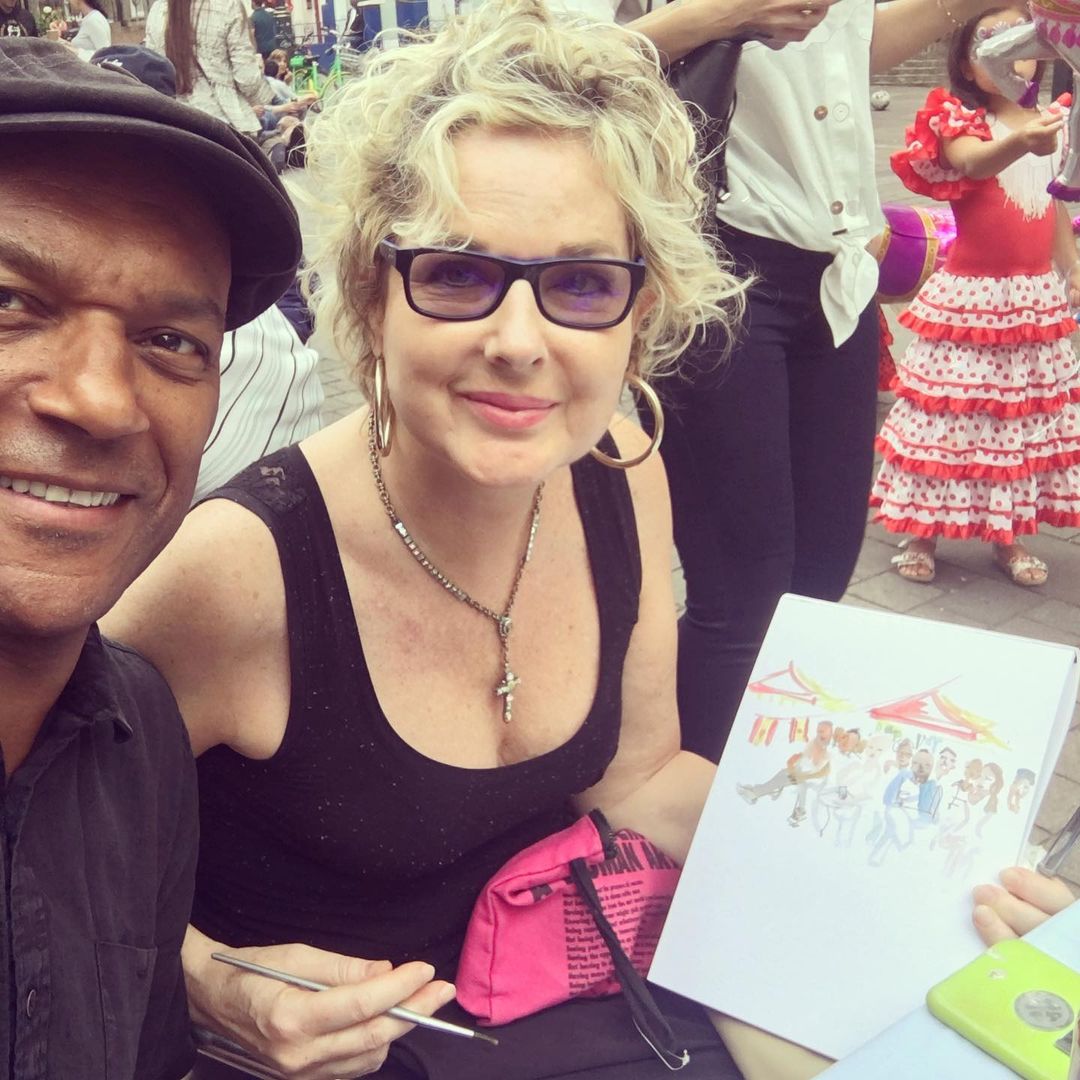 Children
Salmon and his wife Fiona share four children, Rudi, Eden, Sasha, and Ben.
In October 2021, Salmon filed a formal complaint with the Metropolitan Police after his son was allegedly dragged from his bike during a stop and search. He claimed his son was stopped by police, searched, and fined £50 even though six other cyclists had passed through a red light. 
He also tweeted about the incident on 5 October 2021 and wrote, "Just got message my son got stopped searched, fined at 8.30am for running red light on his bike. 6 cyclists and he's the only one stopped, searched & fined. Not condoning his alleged infringement just tired of having to recalibrate his sense of injustice."
Infected With Covid
In January 2021, Salmon was infected with COVID-19, along with his wife, Fiona Hawthorne, and their four children. However, they got through it and praised the doctors for saving their lives.
Salmon claimed he "wouldn't be here now" if he hadn't been rushed to the hospital after contracting Covid in January 2021. He became ill on New Year's Eve after his entire family contracted coronavirus. He said he felt "like he was slipping away" as the virus quickly took hold.
As for his wife, she revealed that in 2019, she was diagnosed with interstitial lung disease, which required her to use an oxygen tank. Because of her condition, which damages the lining of the lungs and makes it difficult for oxygen to enter the circulation, she was put on steroids and underwent chemotherapy.
"I felt flattered and had a thumping headache. Although it exacerbated my condition, I came through it. I'm finding ways to live with it positively. I don't want my illness to define me," Hawthorne explained in an interview with Hello in 2021.