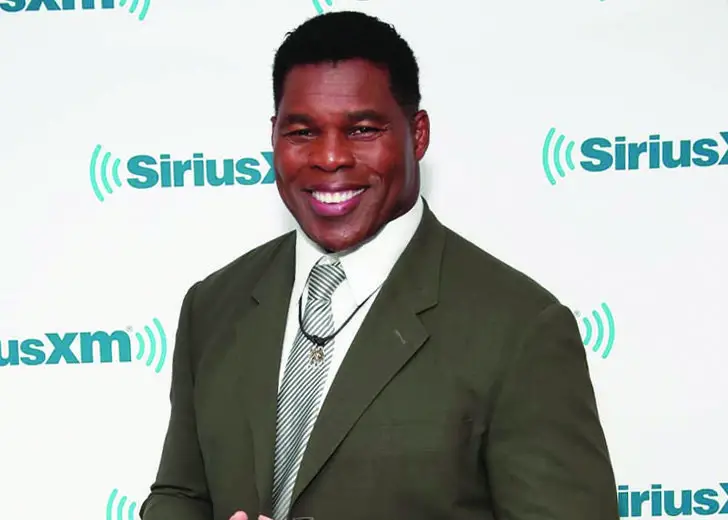 Quick Wiki
Full Name

Cindy DeAngelis Grossman

Nickname

Cindy Grossman

Nationality

American

Occupation

Wife of Politician Herschel Walker

Relationship Status

Divorced

Husband

Herschel Walker

Husband's Profession Retired American Football Player
Wedding Date

1983

Net Worth

Undisclosed

Son

Christian Walker
Wife of American Politician Herschel Walker
Cindy DeAngelis Grossman | Biography
Cindy DeAngelis Grossman is best recognized as the wife of former American Football running back and Republican politician Herschel Walker. 
---
Who is Cindy DeAngelis Grossman?
Cindy DeAngelis Grossman is the ex-wife of the retired American Football player Herschel Walker. She married her former husband in March 1983 and welcomed a son named Christian Walker sometime in 1999. However, after almost two decades of marriage and a son together, the pair legally divorced in the early 2000s.
Despite such a longtime marriage with a high-profile celebrity, Grossman's personal information regarding her age and early life is scarce on the internet. She has also not revealed about her current whereabouts, job status, or professional career.
Insight on Grossman's Abusive Marriage and Divorce
Reportedly, Walker's mental condition was the primary reason for their separation. He had a disease commonly known as Dissociative Identity Disorder. He has also opened up about his mental health situation in his 2009 book, 'Breaking Free: My Life With Dissociative Identity Disorder.'
During the dark period of his health, Walker threatened to take Grossman's life multiple times. In an interview with CNN in 2008, Grossman talked about her horrifying experiences when Walker put a razor to her throat. She said, "He had it to my throat and kept saying he was going to kill me... I think he choked me. I think I passed out."
She added, "When I came to, there was someone else there [saying] 'Cindy, Cindy, Cindy. Wake up, wake up!"
However, Walker claims that he has no memory of the incidents mentioned by his former wife. Although he took accountability for his actions, he said, "One of the symptoms of DID is blackouts. I do not remember certain events."
After being a longtime victim of abusive marriage and Walker's horrifying impulses, Grossman filed for a divorce in 2001. She cited on her divorce petition "physically abusive and extremely threatening behavior."
About Her Former Husband Herschel Walker
Herschel Walker is a former American Football player and politician. He represented the University of Georgia's college football team during his collegiate career with whom he won the Heisman Trophy in 1982.
After college, Walker began his professional football career in 1983, playing in the United State Football League (USFL) for the New Jersey Generals. With them, he won the 1983 and 1985 rushing titles of USFL. Moreover, he also set various personal and professional records, including the single-season record for highest rushing yards with 2411 yards.
Following a successful USFL career, Walker got drafted into the NFL in the 5th round in the 1985 NFL draft. The NFL team Dallas Cowboys picked him and signed him in 1986 as their fullback. However, he later established himself in the running back position.
Beginning in 1986, Walker played with the Dallas Cowboys until the end of the 1989 season. After that, he represented the Minnesota Vikings from 1989 to 1991, Philadelphia Eagles from 1992 to 1994, and New York Giants in 1995. He rejoined his first NFL team Dallas Cowboys and played for them in the 1996 and 1997 seasons. 
Walker retired from his professional NFL playing career after the completion of the 1997 season. Currently, he is running for the position of US Senate in Georgia. For his campaign, he has full support from former US President Donald Trump, who also happens to be his longtime friend.
Her Net Worth in 2022
As of 2022, Grossman's income sources and her total net worth figures are not available on verified online media. However, her former husband is a multi-millionaire with an approximate holding of $10 million as per the data on celebritynetworth.com.