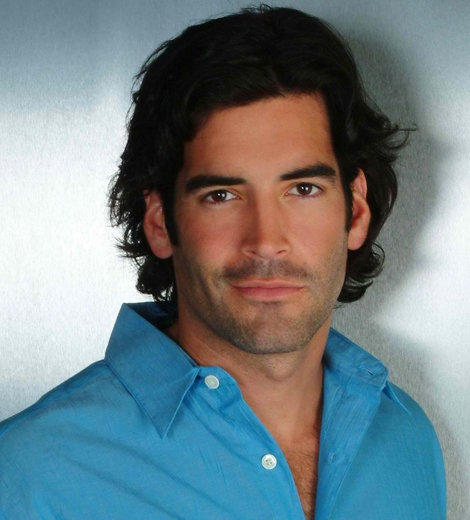 Quick Wiki
Full Name

Carter Nicholas Oosterhouse

Occupation

TV Personality, Host, Author, Businessman, Former Model

Nationality

American

Birthplace

Michigan, USA

Birth Date

Sep 19, 1976

Age

47 Years, 0 Months
TV Personality, Host, Former Model
Carter Oosterhouse | Biography
Oosterhouse's book 'CARTER'S WAY: A No-Nonsense Method for Designing Your Own Super Stylish Home' educates the readers on producing realistic design components with simple equipment and a little DIY expertise
From 2015 until 2020, Oosterhouse hosted and was one among the judging panel on ABC's reality TV show 'The Great Christmas Light Fight,' for about 19 episodes.
---
Carter Nicholas Oosterhouse is an American television personality who hosted the reality TV program Million Dollar Rooms in 2012.
Who is Carter Nicholas Oosterhouse?
Oosterhouse is a TV personality, model, author, carpenter, and philanthropist. His TV credits include Home Grown Makeover with Frederique and Carter (2016), Change the World: American Heroes (2009), Million Dollar Rooms (2012), Celebrity Motor Homes (2013), Rowhouse Showdown (2014), among many others.
He is the lead model of the men's cologne Nautica Voyage. Besides, he penned the book 'CARTER'S WAY: A No-Nonsense Method for Designing Your Own Super Stylish Home' in 2015.
He is also the founder of the humanitarian organization Carter's Kids.
Early Life and Education
Oosterhouse was born on 19 September 1976 in Traverse City, Michigan. He is the eldest among his four siblings.
He was adept in carpentry when he was just 11 years old. He had even served certain stints in construction and carpentry during his high school and college days. 
Alongside, he was an avid athlete as a youngster. His favorite sports include basketball, kayaking, horseback riding, hockey, sailing, baseball, and rugby. His natural ability in sports even helped in his education. He was on a rugby scholarship at Central Michigan University, where he pursued a BA in nutrition and communication. Thereafter, he moved to Los Angeles to pursue a career in the modeling and acting industry.
As a TV Personality
Oosterhouse is a Television personality who made his television debut in 2003 on TLC's reality TV show, Trading Spaces: Family. Before this, in 1999, he was an additional cast in the video documentary Playboy: Playmate Erotic Adventures. 
After Trading Spaces: Family, Oosterhouse repeated his role as a carpenter in the TV shows, Three Wishes (2005) and Trading Spaces (2004-2019). He then hosted the reality TV shows; Million Dollar Rooms (2012), Celebrity Motor Homes (2013), Rowhouse Showdown (2014), Ultimate Bedrooms for Romance TV special (2008), and The Great Christmas Light Fight (2015-2020). He was also featured on America's Most Smartest Model in 2007. 
Some of his self-credited TV show appearances include The Oprah Winfrey Show (2004), The Tony Danza Show (2004, 2005), Carter Can (2010), The Inside Job (2005), HGTV Summer Showdown (2008, 2009), The Early Show (209), The Talk (2013), Hot in Cleveland (2013), Home Grown Makeover with Frederique and Carter (2016). 
His special appearances include HGTV Green Home (2008), HGTV Green Home Giveaway (2009), and Surprise Vacations: Disney Parks Edition (2010). Oosterhouse also appeared in a few documentaries, such as Change the World: American Heroes (2009) and Red Hot & Green (2008).
He has also been on the news show, Today (2005 and 2019), Rachael Ray (2009-2019), and talk shows such as Hollywood Today Live (2016), FabLife (2016), Good Morning America, among others. 
'The Greatest Christmas Light' 
From 2015 until 2020, Oosterhouse hosted and was one among the judging panel on ABC's reality TV show The Great Christmas Light Fight for about 19 episodes. He hosted the show for seven episodes, served as a judge for 11 episodes, and had a self-credited episode. The show follows four families as they battle each week to change their houses in just 21 days for the Christmas holidays.
As a Businessman
Besides his TV credits, Oosterhouse is the co-founder of Smart House Collections, a mattress business since 2015 to date.
As a Co-founder of a Winery 
Oosterhouse is the owner and Principal Manager of Bonobo Winery. Co-founded by him and his brother Todd, the Winery employs local inhabitants and uses local resources for its preparation. The mission of the business is to make the Michigan grape and wine sector more approachable by eliminating any presuppositions concerning the production of wine through educational means.
Bonobo grapes are organically and locally grown, with wine manufactured on-site, using the region's excellent fruit-bearing land. Pinot Gris, Pinot Blanc, Sauvignon Blanc, Chardonnay, Riesling, Pinot Noir, and Cabernet Franc are among the seven grape types grown on their 19-acre vineyard.
As a Model 
Oosterhouse is the lead model of Nautica Voyage, a men's cologne.
Besides this, he had worked for Nivea, Lincoln, Hewlett Packard, and Miller Light in print ads. He had also performed in commercials for Bud Light, Nivea, Treasure Island in Las Vegas, M3Power razor by Gillette, and Rooms To Go on television. In 2003, he was included in People magazine's "Sexiest Man Alive" edition. He was again dubbed the "Sexiest Man Alive" by Inside TV magazine and Cosmogirl. He was also featured on the covers of TV Guide, Star, US Weekly, Organic Style, and USA Today, among other magazines.
As an Author
Oosterhouse penned the book 'CARTER'S WAY: A No-Nonsense Method for Designing Your Own Super Stylish Home,' published on 28 August 2015. The focus of the book is to make house designing less daunting. He educates the readers on producing realistic design components with simple equipment and a little DIY expertise. His design ideas and structures make use of readily available materials and are cost-conscious and ecologically beneficial.
As a Philanthropist 
Oosterhouse founded Carter's Kids, a non-profit organization committed to raising physical fitness and self-esteem awareness among the youths in America. The goal is to encourage children's physical activity by creating and improving public play areas in their communities. 
Moreover, Carter's Kids teamed up with Rebuilding Together in 2011 to construct six playgrounds to promote the health and well-being of children in low-income neighborhoods. He also raised $20,000 for the Coach for Kids organization in Los Angeles by playing Celebrity Poker.
Personal Life
Oosterhouse married actress Amy Smart in 2011. Smart is best recognized for her appearances in the movies The Butterfly Effect (2004) and Varsity Blues (1999). Their wedding event was environmentally sensitive as it had about 200 people attending the feast, and the couple managed to create less than a thrash bag of wastes from the function.
The couple has been together since 2010, and they got married after 5 months. They initially met on a project for the Environmental Media Awards wherein Smart was unaware of Oosterhouse's celebrity reputation.
"We got assigned to adopt a school garden together," Amy told People in 2011 about the project they got involved in together. "We met, and we were both in relationships, so we just remained friends. And then we both got out of relationships around the same time, a year ago this summer. And then a year later we got married," she added.
Daughter
Smart struggled with infertility for five years. Thereafter, she decided to use surrogacy to give birth to her daughter, Flora, on 26 December 2016.
She then opted to focus on being a full-time mom after her long-awaited child was born. Smart even quit her acting profession behind for the first couple of years. 
Sexual harassment allegations
In 2017, Kailey Kaminsky, a makeup artist on Oosterhouse's HGTV show Carter Can, informed The Hollywood Reporter that Oosterhouse forced her into oral sex during filming in 2008 and even threatened her job. However, in a statement released to The Hollywood Reporter, Oosterhouse agreed to the sexual activity but asserted that it was completely consensual. He stated that she was the one who initiated it and continued to do so 15 or more times after that. He also said that Kaminsky never expressed any discomfort, and he would have refrained from it if it was not consensual.
Even his wife defended him through a lengthy Instagram post. She noted that the charges were going too far and "boundaries are being crossed." "When you are in a CONSENSUAL RELATIONSHIP, then you need to take responsibility for engaging in that and not play victim," she wrote.
Oosterhouse was found not guilty after a thorough examination by TLC. He then continued with the HGTV show.
Net Worth
According to Celebrity Net Worth, he has an estimated net worth of $8 million.