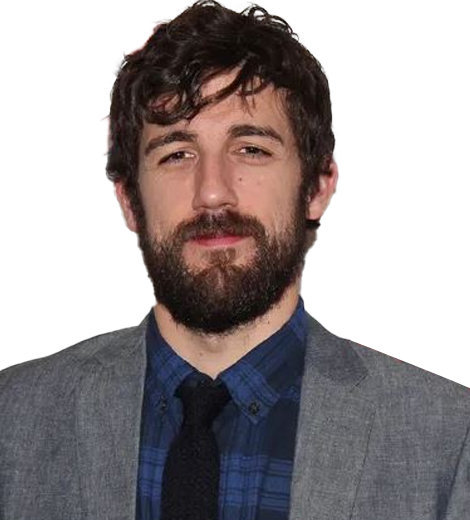 Quick Wiki
Full Name

Carter Hudson

Occupation

Actor, Voice Actor

Nationality

American

Birthplace

Louisiana, USA

Birth Date

Undisclosed

Wife

Hollye Hudson

Wedding Date

2014-06-21
Cast of the series 'Snowfall'
Carter Hudson | Biography
Hudson had given voice in the 2010 action-adventure video game 'Red Dead Redemption'
Carter Hudson got his major break when he was cast in the leading role in the crime drama series 'Snowfall,' alongside Damson Idris. Co-created by Eric Amadio, John Singleton, and Dave Andron, the series premiered on 5 July 2017 on FX. Hudson played Theodore 'Teddy' E. McDonald, a CIA officer who turns an undercover drug dealer to help Contra fighters in the war against the communists. The fifth season of the series will premiere in July 2022.
---
Carter Hudson is an American actor best known for playing Teddy McDonald in the FX's crime drama Snowfall.
Short Bio
Carter Hudson began his acting career in 2009, appearing in plays at different Off-Broadway theaters. He has appeared in Lucy Prebble's The Effect in 2016, Robin Baitz's The Substance of Fire in 2014, Steven Dietz's Honus and Me in 2009, and many more. 
Hudson began his on-screen career in 2013, appearing in the crime documentary series A Crime to Remember. He then earned his breakout role as CIA agent Teddy McDonald in the crime drama series Snowfall in 2017.
He Has A Theater Degree
Hudson was born in Shreveport, Louisiana. However, he has not disclosed about his age and birthday. Later, he moved to Texas to study Theater at Collin College in Plano, Texas. He eventually transferred to Purchase College at the State University of New York (SUNY), where he graduated with a Conservatory of Theater Arts in 2009.
He Began His Career As A Theater Actor
After graduation, Hudson began his professional acting career, performing at different theaters around the country. In June 2009, he performed in the role of Pitcher in the production of Honus and Me at Mountain Playhouse in Pennsylvania. Honus and Me was a play by Steven Dietz adapted from Dan Gutman's 1997 children's novel of the same title. 
The following year, he performed in the production of The Chosen at the Portland Center Stage in Portland, Oregon. He also appeared in plays like Unbuilt City at New York Stage and Film, The Whipping Man at Portland Center Stage, Mai Dang Lao at JAW New Play Festival, and Empire Comics Presents… at Strangemen & Co. 
Hudson then appeared in Jon Robin Baitz's celebrated play The Substance of Fire at Second Stage Theater in 2014. He later appeared in the productions of Abyss at The Play Company and The Boogeyman at the New York Fringe Festival. 
In 2016, Hudson played in Lucy Prebble's critically acclaimed play The Effect, portraying the role of Tristan, a young man who participates in a pharmaceutical trial for an antidepressant. Directed by David Cromer, the play was performed at the Barrow Street Theater in New York City.
He Has Voiced In A Video Game  
Hudson had also served as a voice actor in the 2010 action-adventure video game Red Dead Redemption, developed by Rockstar San Diego and published by Rockstar Games. Hudson was one of the voices of the local population in the Red Dead Redemption.
He Has Appeared In Several TV Series And Short Films
Hudson made his on-screen acting debut in 2013, appearing in one episode of the Investigation Discovery crime documentary series A Crime to Remember. He played the role of Jack Graham in Season 1 Episode 4 of the series titled 'Time Bomb' that aired on 3 December 2013. Created by Christine Connor, the series premiered on 12 November 2013.
On 17 July 2016, Hudson appeared in the role of Attorney in Line in one episode titled 'Subtle Beast' of the multiple 'Primetime Emmy Award'-winning mystery crime television mini-series The Night Of. The mini-series was co-created by Richard Price and Steven Zaillian.
He then starred in the role of Bear in John Joseph MacDonald's short film Bear + Stella, which premiered on 1 September 2018. In 2020, he appeared in the role of Jeffrey Galanis in two episodes, 'Day One' and 'Day Twelve,' of the mystery adventure series The Wilds, created by Sarah Streicher for Amazon Prime Video.
In 2021, Hudson appeared in the role of Publisher in Sarah Mack's upcoming short film The Art of Hosting. 
'Snowfall' Was His Big Break On Television
Hudson got his major break when he was cast in the leading role in the crime drama series Snowfall, alongside Damson Idris. Set in 1983, Snowfall chronicles a crime family's business of cocaine during the budding crack cocaine epidemic in Los Angeles, and a CIA operative also gets involved. The series features numerous characters on a violent collision course, including South Central Street entrepreneur Franklin Saint (Damson Idris), a Mexican wrestler Gustavo "El Oso" Zapata (Sergio Peris-Mencheta), a CIA operative Theodore 'Teddy' E. McDonald (Carter Hudson), and a Mexican crime lord's daughter Lucia Villanueva (Emily Rios).
Co-created by Eric Amadio, Dave Andron, and the late John Singleton, the series premiered on 5 July 2017 on FX. Since its release, Snowfall has consistently been one of the most popular shows on FX. The series is also regarded as one of the best-written crime drama series. The critically acclaimed series completed its fifth season as of April 2022. On 5 April 2022, FX renewed the series for a sixth season, which would also be the final season of the series. The exact release date for Snowfall Season 6 has not been revealed. However, the network has confirmed in a statement that the final season would arrive sometime in 2023.
Carter Hudson's Character In 'Snowfall'
In Snowfall, Hudson plays the role of Theodore 'Teddy' E. McDonald, a.k.a. Reed Thompson, a CIA officer who turns into an undercover drug dealer to help Contra fighters in the war against the communists. 
Season 1 follows a young street dealer Franklin Saint who decides to make money selling cocaine. He hires a Mexican luchador Gustavo "El Oso" Zapata for a lucky break. Franklin begins selling drugs for Israeli drug lord Avi Drexler. Teddy is assigned to help the contra fighters in Central America after another CIA agent, Logan Miller, died from a cocaine overdose. Teddy takes over Logan's secret operations along with a Contra soldier, Alejandro Usteves, in funding foreign insurgents in the war against the Communists. However, Teddy soon learns that Alejandro had cut loose ends by murdering three women who witnessed Logan's death during his OD incident.
Teddy and Alejandro's first deal with Avi does not go well, while El Oso learns who he stole from and declines to turn over the stolen money to the cartel. Then, Teddy receives an unexpected visitor amidst a weapons deal, and he goes to extreme measures to protect the CIA. Later, Teddy and Alejandro become stranded in the deserts of Mexico. 
Hudson had to learn Spanish for his character Teddy. In an interview with The Baltimore Sun in May 2017, he shared that he was panicked seeing his script for episode four when informed that his lines would be translated into Spanish at some point in the series. Hudson initially tried getting help from his friends but ultimately learned Spanish by taking sessions with multilingual Aaron.
During Season 1, Teddy is also married to a fellow CIA agent, Julia, and has a son with her. However, his work was impeding their marriage. Teddy also deals with a sin from Alejandro's past. As his situation deteriorates, his mental state also gets affected.
Teddy was divorced by Season 2. The change in political tides also leads the CIA to cut Teddy's support. As a result, he must find a new pilot to carry out his personal mission. He returned to his hometown of Kansas City to recruit his older brother, Matt McDonald, who had worked as a pilot during the Vietnam War. 
Teddy is in contact with a new supplier from Colombia in the third season. However, issues from his previous season have derailed him. In Season 4, Teddy continues his work on his drug pipeline but is having trouble with the Tijuana area's local law enforcement. At the end of Season 4, Teddy is seen following Franklin's parents to Cuba to kill Franklin's estranged father, Alton Williams.
In Season 5, Teddy forces his way back into the CIA's operation in Los Angeles. His return causes tension, forcing Franklin's uncle Jerome Saint and Jerome's girlfriend Louie to negotiate with Skully, the leader of the Inglewood Bloods. Franklin's family eventually fractures, and Teddy moves to secure his future by the end of the fifth season.
In the five seasons, Teddy deceits Franklin by agreeing to work with Louie. He also puts Franklin in deep debt, and Franklin turns to his allies for help to get his money back.
He Is Working In A Couple Of Upcoming Projects
Hudson will be appearing in Jonathan Avigdori's upcoming thriller short film The Therapist, which is in its pre-production phase as of May 2022. He will also be appearing in the role of John in the pilot episode of the upcoming TV series Dear Edward, based on Ann Napolitano's 2020 novel of the same name. The TV series is also in the pre-production phase.
He Is Married To Actress Hollye Hudson
Carter tied the knot with actress Hollye Hudson on 21 June 2014, and they are still going strong. Both Carter and Hollye studied Theater at Collin College in Plano, Texas, and later pursued successful acting careers. 
Like Carter, Hollye has appeared on both stage and screen. She began her on-screen career, appearing as Principal in Sean Durkin's romantic short film Mary Last Seen, alongside Brady Corbet. The short film premiered at Sundance Film Festival on 22 January 2010. She then appeared in a supporting role of Lanie in the 2012 comedy film Art Machine, alongside Joseph Cross and Christopher Abbott. 
Hollye was also seen in a guest-starring role of Sally in Season 1 Episode 3 titled 'Fluid' of the comedy television series It's Fine in 2016 and as a co-starring role of Shari Smith in Season 1 Episode 2 titled 'The Smith Sisters' of the crime documentary series I, Witness in 2017.