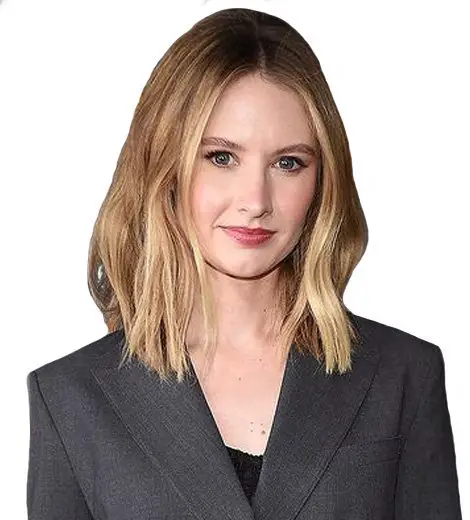 Quick Wiki
Full Name

Caitlin Thompson

Occupation

Actress

Nationality

American

Birthplace

Ohio, USA

Birth Date

Jul 01, 1987

Age

36 Years, 2 Months
Cast of NBC series 'This is Us'
Caitlin Thompson | Biography 2021
Caitlin Thompson got her prominent role on the NBC television series 'This Is Us.' She initially played a small part in many episodes of the series, but her role developed significantly over the years. Due to the COVID-19 pandemic, two episodes were trimmed in the fifth season, and the season was ended on 25 May 2021 with 16 episodes. The sixth and final season is expected to premiere in 2022.
---
Caitlin Thompson is an American actress best known for her role as Madison in NBC's award-winning romantic dramedy, 'This Is Us.'
Who is Caitlin Thompson?
Caitlin Thompson began her career in 2008. She had appeared in several short films, including Day of Valentine's, G Love, and Bear Force One. In 2010, Thompson made her first appearance in Donna Brooks's Mad Mad Wagon Party. She went on to appear in films like Crazy, Stupid, Love (2011), Walking the Halls (2012), and Chapman (2013). On television, she appeared in series, including Greek, 90210, and Small Shots before landing her famous role as Madson on This Is Us.
Early Life and Education
Caitlin Lauraine Thompson was born on 1 July 1987 in Avon Lake, Ohio, USA. She had a creative mindset since childhood. Apart from enacting the scenes from the movie scripts taken from the internet, she also encouraged her friends to act with her. Thompson also started writing scripts and short stories from a very young age. Growing up, she developed a passion for storytelling and giving life to those stories in every possible way.
During her sophomore year of high school, Thompson performed in a production of The Sound of Music. She played the role of the female puppet in the musical's The Lonely Goatherd show tune. The audience enjoyed her act, and she instantly felt a connection to acting.
Short Films
Thompson began her professional acting career in 2008, appearing in a string of short films. That year, she appeared in Austin Nordell's short films Day of Valentine's and Cringe and Brenton Covington's short films Jack and Diane and Crimes Against Man. In 2009, Thompson starred in the role of Lisa in P.B. Floyd's award-winning romantic comedy short film G Love. The following year, she appeared in Andy Mogren's award-winning short film Bear Force One. Thompson then played the role of Sophie in Alexander Jeffery's short drama The Will in 2011. Two years later, she appeared as Kathy in the horror-comedy short film Werewolf in a Girls Sorority. In 2013, Thompson also appeared in the action-drama short film Smokey, written by Amy Taylor and directed by Iris Ichishita. She then starred in the role of Karen in the 2016 short comedy film Chickadee, written and directed by Alissa Jessup. In 2021, she portrayed the role of Tanya in the comedy short film Terrordactyl: Extinction USA, directed by Mogren.
Movies
Thompson made a big-screen debut in the role of Joy in Donna Brooks's 2010 comical Western spoof film Mad Mad Wagon Party. In 2011, she appeared in the role of Taylor in the romantic comedy film Crazy, Stupid, Love, written by Dan Fogelman and directed by Glenn Ficarra and John Requa. The following year, Thompson starred in the role of a high-school senior student Casey Benson in Doug Campbell's thriller drama film Walking the Halls. She then portrayed the role of Marie in Justin Owensby's dramatic film Chapman in 2013. In 2015, Thompson appeared in TV movies Down Dog and Untitled NBA Project. Three years later, she starred in the role of Darcy in the 2018 TV movie Christmas Perfection. She will be appearing in the role of Nurse Tori Dean in the upcoming TV movie Under the Bridge.
Television Series
Thompson started appearing on the television screen in 2011. She appeared in five episodes of the family dramedy Greek, portraying the role of Heather. That year, Thompson also appeared in an episode titled 'The Quicksand Girlfriend' of the romantic comedy television series, Happy Endings. In 2012, she appeared in the role of Madison Stewart in four episodes of the romantic dramedy 90210. The following year, she appeared in the television series The Neighbors and Turbo and Joey. After playing small parts in a series of television series, Thompson landed her breakout role in 2016 when she was cast in a recurring role in Dan Fogelman's romantic dramedy, This Is Us as Madson/Madison Simmons. She also appeared as Simone in the series Small Shots in 2017 and as Dyana in LA to Vegas in 2018.
'This Is Us'
Thompson played one of her most prominent roles on the television series This Is Us, which premiered on 20 September 2016 on NBC. She initially played a small part in many episodes of the series, but her role developed significantly over the years. Thompson's character Madison popped up in Season 1 when she met Kate Person (played by Chrissy Metz) and Toby Damon (played by Chris Sullivan) at Kate's weight loss support group. Madison gradually evolved into Kate's best friend, and her role kept going. The fifth season of the series ended on 25 May 2021 with 16 episodes. Two episodes of Season 5 were trimmed due to the COVID-19 pandemic. The sixth and final season of the series is expected to premiere in 2022. 
This Is Us was ranked 6th place in the 'Top 10 TV Shows' by the African-American Film Critics Association in 2016. The series also won the 'AFI Award' for 'TV Program of the Year' three years in a row from 2017 to 2019.
Husband
Thompson married Dan Fogelman on 13 June 2015.
Dan Fogelman is an American television producer and screenwriter best known for writing Tangled, Crazy, Stupid, Love, and the Pixar film Cars. He also created the television sitcom The Neighbors in 2012, the 2015 musical comedy series Galavant based on fairy tales, the 2016 dramedy series This Is Us, and the 2016 baseball drama series Pitch.
About letting his wife sleep on national television
Fogelman wrote, "Just FYI: Madison is my wife in real life @CaitwithaC and if you thought I was letting her sleep with @justinhartley on national television, you're nuts. (ThisIsUs)."
However, viewers discovered two years later that not only did the characters eventually sleep together, but Madison became pregnant with twins because of their one-night stand. As a result, Fogelman faced a backlash from fans on social media, many of whom despise the Kevin and Madison storyline, who accused him of "lying."
Pregnant
Thompson gave birth to her son Benjamin on 30 May 2020. In August, Thompson shared a photo on her Instagram saying, "Two and a half months of baby bliss. Hey world, meet Benjamin."
First Big Role
Thompson made a mistake early on when she lied about her previous experience.
In an interview with The Italian Reve, she said, "In one of my first big roles, I had to dance a hip-hop routine on a stage in front of hundreds of extras. I am not a dancer. I think I lied on my resume and said I could dance, but no one from production actually checked in with me to verify this. I had only two rehearsals and eight professional backup dancers behind me, and it was a disaster. My timing was way off. I looked terrified. I was stiff. I'll never forget the look of utter disappointment on the directors' and producers' faces. I think they ended up using only close-up shots of my face for that one. It was a nightmare."
Even after the mishap, she landed her most significant role in 2016 as a recurring character on This Is Us.
'Christmas Perfection'
Thompson was featured in the movie Christmas Perfection. It was released on 25 November 2018 and produced by MarVista Entertainment. She played the role of Darcy along with James Henri-Thomas as Brandon, Robbie Silverman as Tom, Nora Sheahan as Sylvia, Gary Hetzler as Bill, and other members.
In the movie, Darcy (Caitlin Thompson) had no control over her family's holidays as a child, and as a result, she has grown up to be a Christmas control freak–so much so that she has lost sight of what the holidays truly mean. Then, suddenly, she finds herself magically transported into her ideal Christmas Village, where she discovers that "perfection" isn't all it's cracked up to be. 
'Terrordactyl: Extinction'
Terrordactyl: Extinction USA is a man vs. beast extravaganza that also serves as a satirical critique on how Americans deal with tragedy in the age of Facebook. The movie was directed by Andy Mogren which released on 5 February 2021. Thompson plays the role of Tanya in the film.
'Under The Bridge'
Under The Bridge, directed by Victoria Mahoney, is a drama when a medical business operated by husband and wife and friends is rocked by a scandal. A physician rises to the occasion and takes the lead in restoring both the practice and her marriage.
Thompson plays the role of Nurse Tori Dean along with Jennifer Morrison, Reggie Lee, Violet Brinson, Justin Kirk, Brian Stepanek, David Ajala, and other cast members.
Height 
According to IMDb, Thompson's height is estimated to be 5' 5" (1.65 m).