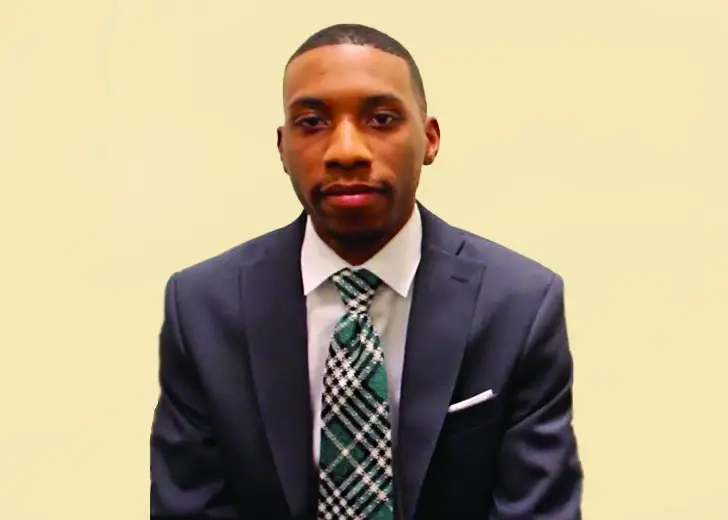 Quick Wiki
Full Name

Broderick Harvey Jr.

Nickname

Broderick Harvey

Birth Date

Apr 29, 1991

Age

32 Years, 4 Months

Ethnicity

African-American

Nationality

American

Birthplace

Ohio, USA

Zodiac Sign

Taurus

Occupation

Entertainer

Mother

Marcia Harvey

Father

Steve Harvey

Sisters

Khali and Brandy Harvey

Relationship Status

Not Disclosed

Net Worth

Not Disclosed ($200 Million - Father Steve Harvey)
Son of Entertainer Steve Harvey
Broderick Harvey Jr. | Biography
Podcast Host
Broderick Harvey Jr. is the son of a famous American television host and comedian, Steve Harvey.
---
Who is Broderick Harvey Jr.?
Broderick Harvey Jr was born on 29 April 1991 to Steve Harvey and Marcia Harvey. His parents separated in 1994, and he grew up with three siblings, Brandi, Karli, and Wynton. He presently hosts his podcast called 85 South Show.
Father Steve Harvey?
Steve Harvey was born on 17 January 1957 in Welch, West Virginia. He is a popular American comedian, author, actor, and radio and television personality. He rose to prominence through observational humor and later acquired fame for his self-help advice regarding relationships.
Growing up with his parents and elder siblings in Cleveland, Steve went to Kent State University; however, he quit without completing his study. In 1985, when he worked as an insurance agent, he secured an amateur night contest in standup comedy. Delivering his observational humor extracted from his life situations, Harvey spent a few years mostly on the road, performing in those clubs that were inclined to book him. In the early 1990s, he had already become a headliner in prominent comedy clubs in important cities.
Steve Harvey's TV Shows And Programs
The comedian appeared in Johnnie Walker National Comedy Search in 1990 and on HBO's Def Comedy Jam in 1993. Steve became the host of Its Showtime at the Apollo, a syndicated TV show from 1993 to 2000.
Similarly, his second TV series, The Steve Harvey Show (1996-2002), attracted large and steady viewers. It was a sitcom positioned in an inner-city high school. In the series, he appeared as a former funk musician turned into a music teacher. His elevated talk show, Steve Harvey, aired from 2012 to 2017. After that, a new program, Steve, was introduced.
Also Read About -Grayson Chrisley - Birthday, Family, Now & Net Worth
He currently hosts programs such as The Steve Harvey Morning Show, Celebrity Family Feud, Family Feud, the 'Miss Universe' competition, and the arbitration-themed court comedy, Judge Steve Harvey.
Mother Marcia Harvey
Steve married Marcia Harvey in 1981 while he struggled as an insurance salesman based in Ohio. At that time, Steve was still striving to enter into comedy. The TV host ultimately spent a lot of time on the road, which ended their romantic relationship.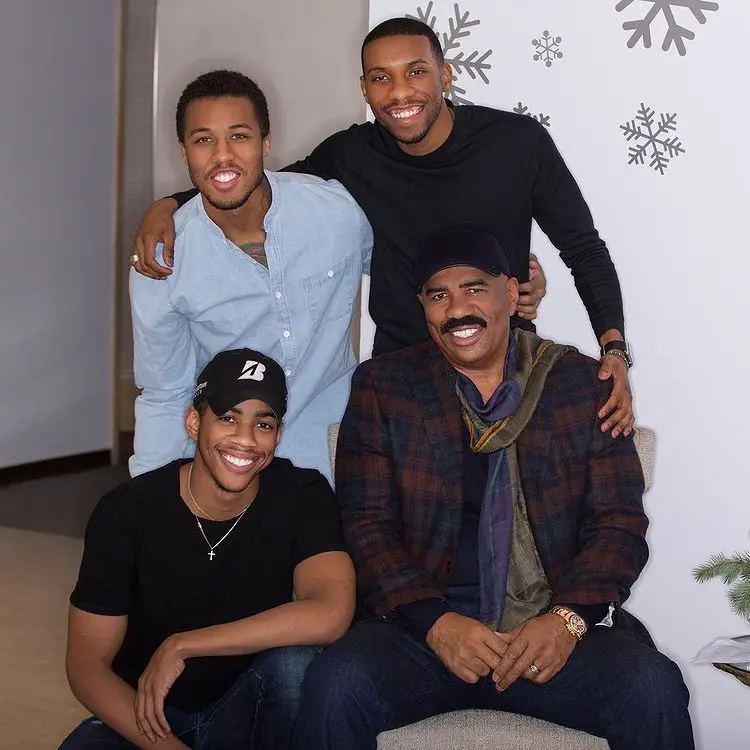 The couple separated in 1990 and officially parted ways in 1994. Since then, Maria has been lying low in the media. However, she is reportedly pursuing to become a published author. They had four children, twin daughters Karli and Brandi, followed by Broderick, and she was pregnant with their second son during the divorce. 
Why Did Steve And Marcia Divorce?
After years of living together with each other, the couple eventually got separated in 1994. But, as reported by List Magazine, Marcia wasn't quite fond of Harvey being in the spotlight when he began to gain recognition as a standup comedian. 
She did not approve of Harvey's entertainment career. Additionally, she perceived that Harvey was barely around with her and their children. Consequently, the couple divorced in 1994 with claims of adultery. Harvey was supposedly residing with his second wife, Mary Lee, before the couple settled their separation.
Net Worth
Although Broderick Harvey Jr.'s net worth has not been disclosed, according to celebrity net worth, his father holds over $200 Million in accumulated wealth.