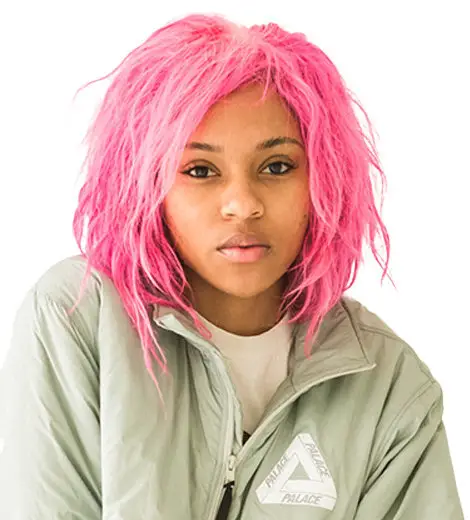 Quick Wiki
Full Name

Brittany Byrd

Occupation

Entrepreneur

Nationality

American

Birthplace

California, USA

Birth Date

Mar 23, 1994

Age

29 Years, 8 Months
Former Girlfriend of Rapper Lil Uzi Vert
Brittany Byrd | Biography 2021
Brittany Byrd featured in Lil Uzi's music video 'Money Longer,' in 2016
Brittany Byrd and Lil Uzi Vert got introduced through a mutual friend and started dating in 2014. Their on-again, off-again relationship ended in 2016 after a brief romance. Lil Uzi Vert is currently in a relationship with the hip hop duo group City Girls' artist JT.
---
Brittany Byrd is an artist widely known for her past relationship with rapper Lil Uzi Vert.
Who Is Brittany Byrd?
Brittany Byrd is an American social media personality, singer, and musician. She is the founder of Byrd Museum, an online marketplace for creative objects such as furnishings, showpieces, paintings, and other decorative items.
With a background in marketing and advertising, she had previously worked for Kode Magazine as a fashion editor and at Studio Six point Six as a marketing director. Byrd has over 247,000 followers on Instagram as of July 2021.
Byrd rose to prominence in mainstream hip hop after dating Lil Uzi Vert in 2014. The couple's on-again, off-again relationship ended in 2016 after a brief romance. She also grabbed the headlines after her online feuds with Lil Uzi Vert's current girlfriend, JT of City Girls hip hop band.
Early Life & Education 
Brittany Byrd was born on 23 March 1994 in Los Angeles, United States of America. She studied at St. John's University for her high school education and graduated in 2013 with a major in Communications and Media Studies. At the same time, in 2012, she attended Parsons School of Design - The New School and graduated in 2016 with a major in Strategic Management and Design and a concentration in Arts.
As a Parsons student, she helped organize the Fusion yearly fashion event, where design students from both Parsons and the Fashion Institute of Technology displayed their work. She also mastered every program in the Adobe Creative Cloud suite, focusing on graphic design, fine art, and Drawing, and Imaging.
Known for her unique and avant-garde style, her aesthetic has not been on balance since she can remember. Byrd began dyeing her hair in fifth grade. She had to wear uniforms in middle school, but she was always the person who found a way to avoid appearing like everyone else. 
Contrast and experimenting with different pricing points, silhouettes, and textures are two of her favorite things to do. She grew up watching anime shows like Spirited Away, Sailor Moon, and Naruto. 
Career Beginnings 
Byrd's first working experience came when she was studying at the Parsons School of Design- The New School. She joined as an intern in Editorial Archive Management from January 2015 to March 2015. 
Upon graduation, the artist founded a design studio where she worked on items for her BYRDLORE furniture collection. 
In 2016, she published Glitter Tears, a creative art book containing mostly behind-the-scenes images to make a global effect. In the same year, she also featured in Lil Uzi's music video titled 'Money Longer,' (2016) as the main character. 
Byrd Museum
Byrd, who is well known for her creativity and artistry, is the founder of the Byrd Museum, where she sells her original artwork. 
She opened her first gallery space in Los Angeles. About the gallery, Brittany said, "Opening my own gallery was a natural manifestation. As a multi-hyphenate creative, art always comes first to me. My Instagram handle is Byrd Museum so that anything I post will have an overall content since it's a museum and not just another social page."
The Byrd Museum has two stores and a gallery area. It also has an in-house plant store, LILI Luxe Planet, and the retail area is the Byrd Museum gift shop. The museum is expected to offer educational programs, including painting, social media, cryptocurrency seminars, and private events in the fall of 2021. 
In June 2021, Byrd Museum collaborated with DC Shoes for the women's Fall/Winter 2021 collection. The campaign paid homage to the legendary footwear brand's early 2000s roots and its cultural significance. The DC's campaign and its exclusive collection with Byrd officially launched on 8 July 2021.
Besides that, Byrd also acts as a "creative" for Photogenics LA, a modeling agency based in Los Angeles.
Personal Life 
In 2014, Byrd rose to prominence after she began dating American rapper and songwriter Lil Uzi Vert, real name, Symere Bysil Woods. The couple got introduced through a mutual friend. Their on-again, off-again relationship ended in 2016 after a brief romance. 
According to TMZ, Brittany Byrd was spotted at the Dialog Cafe in West Hollywood with American rapper SAINt JHN to discuss an ongoing project. At that time, Lil Uzi Vert was said to have stormed into the nightclub and gotten into a confrontation with SAINt JHN.
According to reports, Lil Uzi Vert had even hit SAINt JHN, and when Byrd approached the rapper, he allegedly pulled out a gun and attempted to shoot her in the stomach. The weapon was reportedly exposed when Lil Uzi Vert went down. 
The incident had generated panic and mayhem on the site, leading people to flee. SAINt JHN reportedly left shortly after the altercation, and Brittany went to the doctor before filing a complaint, according to sources.
Following this, Byrd accused Lil Uzi of physically abusing her and reportedly accused him of pointing a firearm on her tummy. She also filed a complaint at the West Hollywood sheriff's office in this regard. 
According to Brianna, Byrd's Manager, "Uzi has been stalking Brittany since they broke up. Uzi is toxic and mentally and physically abusive. He has been for years." However, neither Byrd, Lil Uzi Vert, nor JHN had publicly talked about the incident.
Lil Uzi Vert is currently in a relationship with the hip hop duo group City Girls' artist JT.