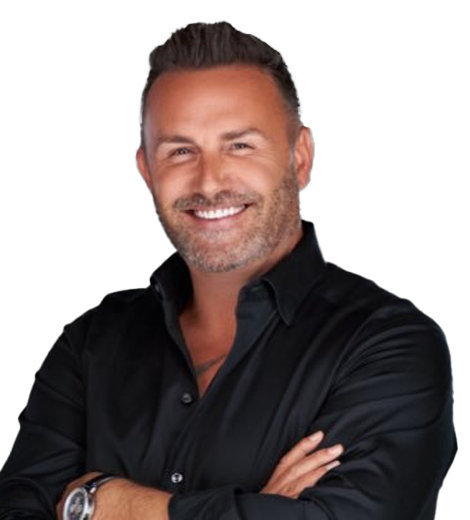 Quick Wiki
Full Name

Brad Lea

Occupation

Entrepreneur

Nationality

American

Birthplace

Oregon, USA
Founder & CEO of the web-based training company LightSpeed VT
Brad Lea | Biography
Brad Lea is presently working on his second book 'The Hard Way.'
Until 1999, Brad Lea was running a sales team when he came across a person who was very hardworking but struggling to make money. He soon took him in his team, taught him how to make more money, sell and close a deal, etc... Within months, he saw that person earning more money, and it gave Brad Lea a sense of satisfaction, which he didn't experience even in his success. Based on this idea, Lea started the training company LightSpeed VT in 2000.
---
Brad Lea is the founder and CEO of an online interactive video-based training and communication platform called LightSpeed VT.
Who is Brad Lea?
Brad Lea is an entrepreneur, author, and podcaster. He is the founder and CEO of LightSpeed VT, headquartered in Las Vegas. He is the author of the book 'The Real Deal' and the upcoming book 'The Hard Way.' He is also a host of the podcast called Dropping Bombs.
Early Life and Education
Brad Lea's birthday falls on 28 January. He was born in Cottage Grove, Oregon. Lea and his three siblings were put into the foster home by their divorced parents when he was two years old. However, his father eventually brought them back from the orphanage. 
Lea then grew up in his blue-collar family. As a child, Lea shared he had witnessed the entrepreneurial side of his father, who started a newspaper business, pizza parlor, and tavern. But, an incident in his tavern made him go back to the blue-collar. 
Later, Lea dropped out of school at 16. Explaining the reason, Lea said, "I dropped out of school when I was sixteen because my dad wanted me to mow the lawn and I had forgotten. He came home a little bit drunk and told me to beat feet, so I got kicked out. I started hustling, learning the hard way. Some people went to college and I dropped out and I believe now, looking back, it was a blessing."
Early Career
At 17, Lea applied at the Forest Service in Oregon to help fight the forest fires as a firefighter. Working with a team of firefighters for a day, Lea got a taste of hard work. He also experienced a physical threat when he got poison oak on his arm. Lea then learned about other terrible sides of the job. 
Becoming a Salesman
Lea soon realized that he would look for an easier job to make a living. The next day, Lea found an ad for a car salesman in the newspaper and applied for the job. He not only got the job but also got a free car to drive. He quickly excelled in selling cars. Aside from selling cars, Lea successfully sold artworks, RVs, vacuums, and many other things. He eventually started running, training, and managing a sales team. 
LightSpeed VT
In 1999 when he was running a sales team, he noticed a hard-working individual who made a minimum wage from his work. He then decided to help that person make more money. Lea shared, "I brought him up to sales and taught him how to sell and close. Within 3 months he was making $10-15,000 a month and it literally changed his life...and his family's life."
After witnessing such an unbelievable transformation in that person's life, Lea got a sense of satisfaction and fulfillment, which he did not experience even from his success. With this as the basement, Lea quit his job and started a training company to help more people learn to succeed and make more money. Initially, he did not succeed and got demotivated as he was failing miserably. 
Yet, Lea came up with more effective training strategies. He also built a technology to thrive in the market. Lea soon tasted success in web-based training. He named the company LightSpeed VT. For him, his mission in life is "to get the knowledge from the people who have it to the people who need it." 
Closer School 
In addition to LightSpeed VT, Lea also started a weekly live virtual training community called Closer School. In the Closer School community, Lea and other top entrepreneurs connect to individuals via video call to discuss various topics such as business, sales and closing, marketing, scaling, and many more. 
According to its official website, The Closer School community is "a group of like-minded individuals all working together to elevate their game - to make more money, to gain more freedom and achieve the life they've always dreamed of…"
Podcast
Lea is also a host of a podcast called Dropping Bombs, which aims to educate, inspire, and entertain listeners. The podcast also focuses on providing strategies through conversations with guests and help people succeed in personal life and business. 
Books
Lea is an author of a book titled 'The Real Deal.' He is presently working on his second book 'The Hard Way.' As per Lea, his upcoming book is about the lessons he has learned the hard way in his life so that other people don't have to.  
Social Media
Lea is active on various social media platforms, where he regularly shares motivational life and business advice. He has amassed 393k followers on his Instagram account, 168k followers on his Facebook page, and 111k subscribers on his official YouTube channel, Brad Lea TV, as of August 2021.
Personal Life
Lea has been married two times. He is currently married to Meissa Renee Lea and has two daughters.