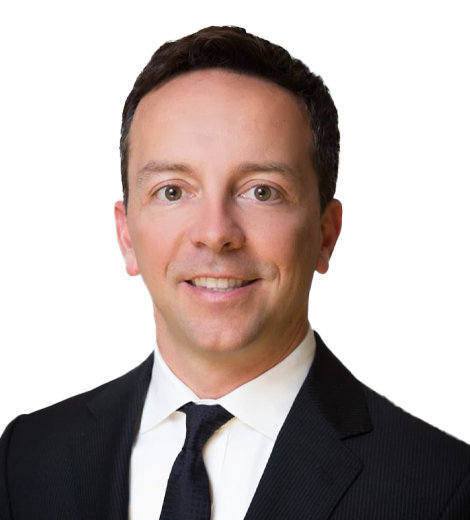 Quick Wiki
Full Name

Brad Gerstner

Occupation

Investor, Entrepreneur, Lawyer

Nationality

American

Birthplace

Indiana, USA

Birth Date

May 04, 1971

Age

52 Years, 6 Months
Founder and CEO of Altimeter Capital
Brad Gerstner | Biography
Gerstner co-founded and served as a CEO of a local search start-up Openlist in 2003, before it was sold to a Seattle-based analytics company
Brad Gerstner founded the Altimeter Capital in November 2008. The technology-focused investment firm primarily manages a long or short public equity fund and private growth equity funds. It also manages a vertically integrated capital markets platform to support companies through the Initial Public Offering (IPO).
---
Brad Gerstner is the founder and CEO of an American investment firm, Altimeter Capital. 
Who is Brad Gerstner?
Brad Gerstner is an American investor and entrepreneur. He founded a technology-focused investment firm called Altimeter Capital in 2008. Before starting Altimeter Capital, Gerstner worked as a portfolio manager at an investment capital firm PAR Capital. He also served as a co-CEO of a travel company called National Leisure Group. Earlier, he founded and operated multiple online search businesses with successful exits.
Early Life and Education
Bradley Thomas Gerstner, alias Brad Gerstner was born on 4 May 1971 in Indiana, the United States. From 1991 to 1992, he studied Politics, Philosophy, and Economics at the University of Oxford in Oxford, England. Gerstner then graduated with a Bachelor of Arts degree in Economics and Political Science in 1993 from Wabash College in Crawfordsville, Indiana. He was a recipient of the Lilly Endowment Community Scholarship Program for his higher education. He was also a commencement speaker at Wabash College. After graduating from Wabash College, Gerstner attended the Indiana University School of Law—Bloomington and graduated with a J.D. degree in 1996. Later, he earned a Master of Business Administration (MBA) degree from Harvard Business School in 2000. 
Early Career
Gerstner began his entrepreneurial career when he founded his first start-up called Wawasee Boat Care in Lake Wawasee, Indiana, in May 1986. He also served as chief boat washer in his company. He owned and operated Wawasee Boat Care for more than three years. As per Gerstner, his first start-up was not successful financially but believed to keep entrepreneurship in his life. 
Law Career
From May 1996 to December 1997, Gerstner served as a junior lawyer in the venture capital, securities, and corporations sections of Ice Miller, one of the largest law firms in Indianapolis, Indiana. In January 1998, he was appointed as Deputy Secretary of State of Indiana, where he had to manage the Indiana divisions of corporations, securities, and elections. After serving there for one year and ten months, he quit his job to attend Harvard Business School.
Entrepreneurial Career
After receiving an MBA degree, Gerstner started serving as co-CEO of a travel company National Leisure Group (NLG), in 2000. He worked at NLG for three years, and he helped NLG buy Boston-based venture capital firm General Catalyst and Japanese multinational conglomerate company Softbank. 
In 2003, he co-founded and served as a CEO of a local search start-up called Openlist. After operating it for a couple of years, the co-founders sold the start-up to a Seattle-based conversational analytics company Marchex (Nasdaq: MCHX), in 2005.
Gerstner then worked as a portfolio manager at a Boston-based investment capital firm called PAR Capital for the next three years. From 2007 to 2011, he was an investor and advisor to a Seattle-based online real estate marketplace company Zillow. 
Altimeter Capital
In November 2008, Gerstner founded Altimeter Capital that took his career to the next level. The firm is currently located in Boston, Massachusetts, and Menlo Park in California. The firm primarily manages a long or short public equity fund and private growth equity funds. Reportedly, Altimeter Capital manages over $15 billion of investments across its venture capital funds and public equity funds. 
As per its official website, the company's mission is to "help visionary entrepreneurs build iconic companies, disrupt markets and improve lives through all states of growth." Altimeter Capital also manages a vertically integrated capital markets platform to support companies through the Initial Public Offering (IPO).
Boards of Directors
Gerstner served on the board of directors of an online travel company Orbitz Worldwide from 2010 to 2015. On 1 May 2019, he was appointed to the board of directors of iHearMedia, a mass media corporation headquartered in San Antonio, Texas. Gerstner also served on boards of directors of a travel technology company SilverRail Technologies, and a travel agency HotelTonight.
Wife
Gerstner met his future wife Michelle Marie Boyers at Harvard Business School, where both of them received an MBA degree. They eventually started dating and finally exchanged wedding vows on 29 September 2007 at Martha's Vineyard in Massachusetts. 
Boyers is the CEO of the Give Forward Foundation, an organization focused on improving education in low-income schools and providing legal services for undocumented immigrants in the Bay Area, California. The Give Forward Foundation was founded in November 2018.
Before starting the foundation, Boyers worked as a director of education at Charles and Lynn Schusterman Family Foundation for five years. In the early 2010s, she served as Chief Operating Officer and Chair of Board at Orchard Gardens K-8 School. Boyers also served as an assistant superintendent for human resources and deputy director of human resources for the Boston Public School. She worked as a financial analyst during her early career.
Children
The couple has two sons, Lincoln and Jack. They reside in Woodside, California.