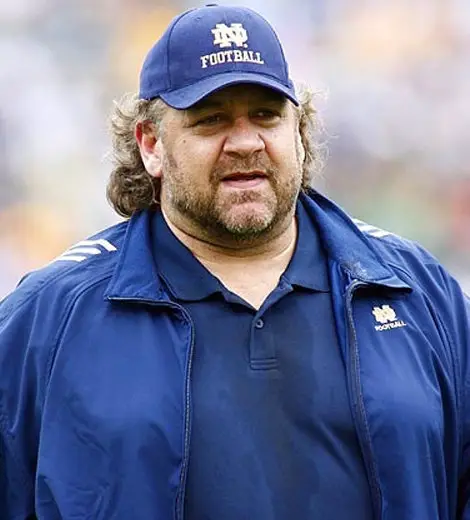 Quick Wiki
Full Name

Robert Perry Golic

Occupation

Former College and Professional Football Player, Actor, Radio Host, Sports Analyst

Nationality

American

Birthplace

Ohio, USA

Birth Date

Oct 26, 1957

Age

65 Years, 11 Months
Former College and Professional Football Player
Bob Golic | Biography
Bob Golic is the Vice President of Football operations for the Lingerie Football League expansion team, the Cleveland Crush
After a career in football, Golic tried his hand at acting. In 1991, he appeared in the movie 'The Taking of Beverly Hills.'
---
Bob Golic is an American former college and professional football player, television actor, radio personality, and sports commentator.
Who is Bob Golic?
Robert Perry Golic, popularly known as Bob Golic, has had a dynamic career. He played in the NFL with teams like New England Patriots, the Cleveland Browns, and Los Angeles Raiders. He has also served as a host on different radio shows and has appeared in different movies and TV shows. 
Golic was born on 26 October 1957 in Cleveland, Ohio, to Catherine and Louise Robert "Bob" Golic. He is 64 years as of 2021. His family is of Slovenian descent. He grew up with two brothers, Greg and Mike, and both played in the NFL. 
Golic attended St. Joseph's High School, where he played high school football. He then attended the University of Notre Dame and was recognized as an All-American for college football. Besides football, he also won All-American for wrestling two times during his college days. 
Career 
During the 1979 NFL Draft, Golic was picked as a linebacker by the New England Patriots. He played for the Patriots from 1979 to 1981. Unfortunately, he was cut by them in the 1982 season and claimed on waived by the Cleveland Browns. During his tenure with the Cleveland Browns, he moved from a Linebacker to Nose Tackle. He played with the Browns for seven years until he began to work for the Los Angeles Raiders. 
After a career in football, Golic tried his hand at acting. In 1991, he appeared in the movie The Taking of Beverly Hills. Golic then played the role of Mike Rogers in the series Saved by the Bell: The College Years. In 1993, he appeared in the movie Da Vinci's War. 
In 2004, Golic hosted the afternoon drive time radio talk show on WNIR 100.1 FM in Akron. He also serves as a football analyst for the CBS-affiliate WOIO Channel 19 in Cleveland.
Golic opened a restaurant and bar in downtown Cleveland's Warehouse District named Bob Golic's Sports Bar & Grille. Unfortunately, the restaurant was shut down in June 2014. 
Bob is now the Vice President of Football operations for the Lingerie Football League expansion team, the Cleveland Crush. 
According to Celebrity Net Worth, Golic has a net worth of $1.5 million. 
Personal Life
Bob Golic has been married twice in his life. He was previously married to Jacqueline Benlein on 25 June 1983. The two share a son. Unfortunately, their marriage ended in October 1994. 
Golic married his second and current wife, Karen Baughman, in 1996. Karen was a ballerina and raiderette. The couple has three children together. 
Weight Loss
Mike Golic works as a spokesperson for Nutrisystem. With the help of Nutrisystem, Mike lost more than 50 lbs on a diet. However, Bob Golic made more changes than his brother when he began using Nutrisystem. Bob Goli lost more than 140 lbs which helped him return to his high school weight, 245 lbs.