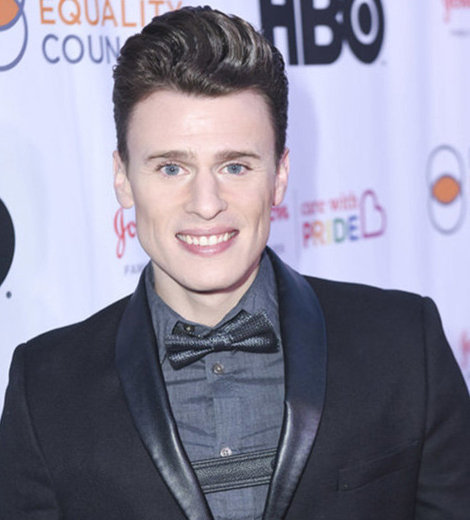 Quick Wiki
Full Name

Blake McIver Ewing

Occupation

Actor, Songwriter

Nationality

American

Birthplace

Los Angeles, California, United States

Birth Date

Mar 27, 1985

Age

38 Years, 8 Months
Derek S. Boyd in the 1990s ABC TV series 'Full House'
Blake McIver Ewing | Biography
Partner of Actor Emerson Collins
Beginning in 1992 with the ABC sitcom drama Full House, Mclever landed numerous TV and movie roles. His notable character in movies includes his roles as Ned in the 1993 film 'Calendar Girl,' Waldo in 'The Little Rascals,' Corky in 'Problem Child 3: Junior in Love,' Derek in the TV series 'Full House' (1992-1995), and Peter in the 2017 film 'A Very Sordid Wedding.'
---
Blake McIver Ewing, also known as Blake Ewing, is a renowned American songwriter and actor. He has earned recognition as the character Derek S. Boyd from the 1990s ABC TV series Full House.
Blake McIver Ewing Bio
The famous American actor Blake Ewing is a multi-disciplinary personality. He is a singer, music composer, lyricist, and pianist. Moreover, Blake is the owner of YMTA, a theatre production company. He first gained worldwide recognition with his childhood role of Waldo in the 1994 film The Little Rascals.
Born to actor parents Susan McIver and Bill Ewing on 27 March 1985 in Los Angeles, California, Blake developed a passion for singing and acting from a very young age. At age six, he won a singing program on Star Search and earned the title of 'Junior Vocalist Champion.'
Following the recognition, he started appearing on various TV shows and feature films of the 1990s. While still pursuing his career in the entertainment industry, Blake completed his studies and achieved a bachelor's degree in the Department of Film from UCLA (University of California, Los Angeles).
As of now, Blake works as a full-time composer alongside appearing on TV and movies with various acting roles. His notable composing works include the 2014 documentary series Murder Book, 2015 TV series Dynasty, Nova (2016 Documentary series), Reasonable Doubt (2017), Rounded Corners (2019), The Book Keepers (2020 documentary).
Movies and TV shows
Beginning in 1992 with the ABC sitcom drama Full House, Mclever landed numerous TV and movie roles. His notable character in movies includes his roles as Ned in the 1993 film Calendar Girl, Waldo in The Little Rascals, Corky in Problem Child 3: Junior in Love, Derek in the TV series Full House (1992-1995), and Peter in the 2017 film A Very Sordid Wedding.
Mclever has also voice acted in TV series and movies like Tarzan (1999 film), Recess (1997 TV series), Hey Arnold! The Movie (2002), Lloyd in Space (2001-2004 TV series), etc. Lloyd in Space (2001-2004 TV series), etc.
Is Blake McIver Ewing Gay?
McIver is very open about his sexuality and presents himself as a proud gay man. However, he did not come out to the world about it until before 2010. He feared backlash and criticism from friends, family, and fans. In the distant past when he was a teenage student, he was bullied and harassed for his sexuality leading to suicidal thoughts. He admittedly got over them with the help of music and piano.
Eventually, he gathered enough courage in 2010 after working as a go-go dancer at gay nightclubs. Moreover, he became more open and confident after beginning a relationship with co-actor Emerson Collins in 2015. 
Mclver's partner Emerson is known for appearing in multiple seasons of the Bravo TV show, The People Couch and the 2018 musical film A Star is Born. He has also appeared with his partner Blake in several theatre shows, including I Dreamed a Dreamgirl.
Furthermore, Mclver regularly shares pictures of him and Emerson on his Instagram handle.
Did You Know?
As per celebritynetworth.com, Blake McIver's net worth currently stands around $300 thousand.
Mclver height is approximately 1.7 meters, i.e., 5 feet 7 inches.