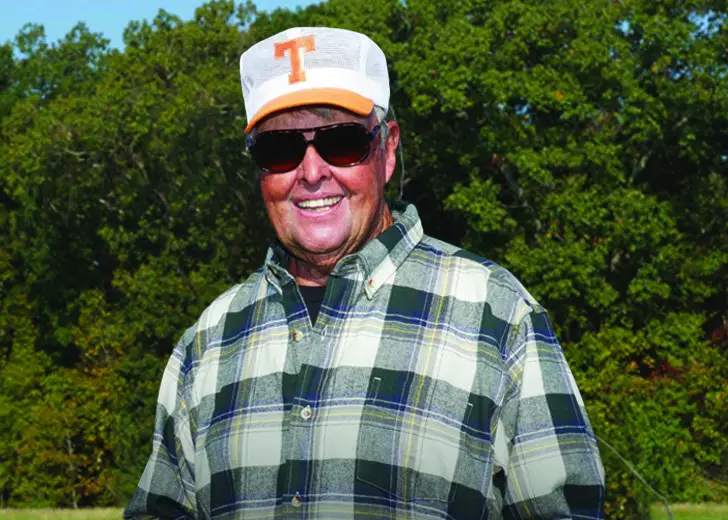 Quick Wiki
Full Name

Bill Dance

Birth Date

Oct 07, 1940

Age

82 Years, 11 Months

Ethnicity

White

Nationality

American

Birthplace

Lynchburg, Tennessee

Occupation

Former Professional Angler

Net Worth

4 Million Dollars

Awards

3 Times B.A.S.S. Angler of the Year
Former Professional Angler
Bill Dance | Biography
TV Host and Fisherman
Bill Dance is a three-time title winner of the bass fishing contest popularly known as B.A.S.S. Angler of the Year. Primarily, he has earned recognition as the host of the NBCSN reality series, 'Bill Dance Outdoors' (1968-Present).
---
Who is Bill Dance?
Bill Dance is a former professional Angler and one of the most famous fishermen in the whole world. He is best known as the host of the fishing reality TV series Bill Dance Outdoors. Moreover, people also recognize him from his YouTube channel @billdancefishing, which currently has over 98.6k subscribers.
Dance was born in Lynchburg, Tennessee, on 7 October 1940. He comes from a medical family where his father, grandfather, and the other three generations above him are doctors. Thus, he also contemplated becoming a doctor and joined a medical college in Memphis, Tennessee.
However, Dance had to abandon his plans of getting a medical certificate after a traumatic incident. In early 1960, he was driving home back from school when he witnessed a horrifying motorcycle accident. Reportedly, he was the first person on the crash scene, which deeply affected him. Thus, it was at that moment he realized he did not want to be a doctor.
After quitting medical school, Dance indulged himself in fishing. He had always loved to fish and thought of giving it a try. He then began participating in bass fishing tournaments and started winning them. Eventually, a lure manufacturer offered him sponsorship and encouraged him to start a reality TV series.
Nevertheless, in 1968, Dance began hosting his own TV show, Bill Dance Outdoors, on WHBQ-TV, the then ABC affiliate channel in Memphis. After 54 years of the show's premiere, it is still airing nationwide. However, as of now, the broadcasting rights of the show are with the American sports channel NBCSN.
More on his professional bass fishing achievement, Dance was the first person in the history of B.A.S.S. (Bass Anglers Sportsman Society) to catch bass fish. Moreover, in the 1970s decade, he won three 'B.A.S.S. Angles of the Year' award, first in 1970 and then in 1974 and 1977. As of the present day, he holds a total of seven B.A.S.S. titles and 23 National Bass Fishing titles. 
Furthermore, in 1986, Dance was inducted into the National Freshwater Hall of Fame for his extraordinary achievement in National Bass Fishing contests.
The 81-year-old former professional fisherman still goes out fishing. He frequently shares pictures from his fishing adventures on his Instagram handle @bill_dance. Recently, on 17 May 2022, he uploaded a photo catching a bass with Tennessee Wildlife Resources Agency's (TWRA) chairman Angie Box. Alongside the picture, he wrote,
"Angie Box, TWRA Chairman, along with her husband Brad joined me for a day of bass fishin'. It was a very successful day, caught lots of bass up to about 8.5 pounds. Here's Angie showing one of her largest!"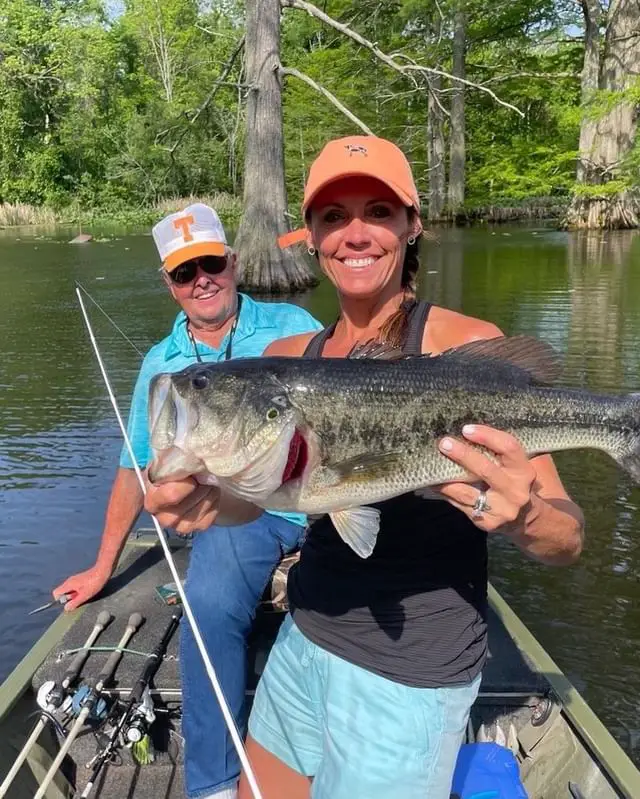 What is the Biggest Bass Caught by Bill Dance?
The three times B.A.S.S. Angler of the Year title winner Dance has spent over five decades of his life as a fisherman. He primarily specializes in catching bass species like Smallmouth bass, Largemouth bass, and black bass.
To date, the biggest bass he has ever caught weighed approximately 14 pounds. It was a female largemouth bass, and he caught it sometime in 2007 while fishing at a river in West Tennessee. 
What is Bill Dance's Net Worth in 2022?
According to celebritynetworth.com, the Tennessee native fisherman Dance boasts approximately $4 million net worth in 2022. His main income source is his longtime professional bass fishing and TV hosting career. In addition, he also makes a good earning from his books, which adds to his impressive wealth figures.