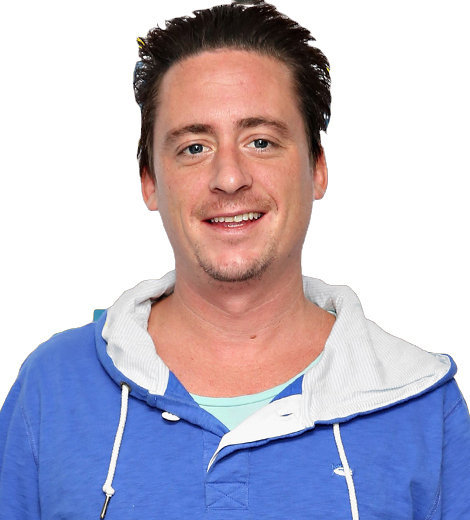 Quick Wiki
Full Name

Ben Robinson

Occupation

Chef, Certified Health Coach, Businessman

Nationality

British

Birthplace

Oxford, England

Birth Date

Dec 30, 1980

Age

42 Years, 10 Months
Cast of Bravo TV Reality Show 'Below Deck' & 'Below Deck Mediterranean'
Ben Robinson | Biography
Son of British novelist and newspaper columnist, Patrick Robinson
Robinson holds almost ten years of experience as a head chef on boats, including the world's largest sailing cruise liner, Athena. However, he announced his retirement as a yacht chef at the end of the fourth season of 'Below Deck Mediterranean.'
---
Ben Robinson is a star chef who has appeared in reality TV shows, including 'Below Deck' and 'Below Deck Mediterranean.'
Who Is Ben Robinson?
Chef Ben Robinson has been in six seasons of Bravo's successful reality series Below Deck/Below Deck Mediterranean, which follows a group of people who work on mega-yachts. His culinary abilities are highlighted in his role as executive chef, where he creates dishes out on the open ocean in response to unusual and demanding demands.
In addition to that, he is a certified health coach, focusing on weight loss, cancer, and addiction. Further, he also runs a successful catering business which allows him to be hired for parties worldwide. 
Robinson also offers private zoom sessions in culinary teachings and has his website, which includes a link to a store where Ben Robinson items can be purchased.
Age
Robinson was born on 30 December 1980 in Oxford, England. Robinson is 40 years old as of October 2021. 
Is Ben Robinson Son of the Author Patrick Robinson?
Yes, Robinson is the son of Patrick Robinson, a British novelist and newspaper columnist based in Massachusetts, United States of America. He is known for writing navel-themed stories, among which he co-authored the infamous book 'Lone Survivor.' The book was later adapted into the popular film Lone Survivor, starring Mark Wahlberg, Taylor Kitsch, Emile Hirsch, Ben Foster, and Eric Bana as Luttrell.
Besides that, Patrick also wrote the New York Times Bestselling 'A Colossal Failure of Common Sense: The Inside Story of Lehman Brothers' Collapse.' He is also a motivational speaker and Navy seal expert.
Is Ben Robinson a Michelin Star Chef?
Yes, Robinson apprenticed under Italian master chefs in Florence. After that, he worked at the infamous three-Michelin-star restaurant, The Fat Duck, in the United Kingdom.
He holds almost ten years of experience as a head chef on boats, including the world's largest sailing cruise liner, Athena. However, he announced his retirement as a yacht chef at the end of the fourth season of Below Deck Mediterranean.
What Is Ben Robinson's Net Worth?
According to The Things, Robinson holds a net worth of around $2.5 million (£1.8 million) as of 2021. While his stint on reality television shows has contributed to his $2.5 million net worth, he has a long history in the culinary world as a certified health coach and his catering business. 
Is Ben Robinson in a Relationship with Kiara Cabral?
In 2020, Robinson disclosed his relationship with the Below Deck co-star Kiara Cabral. Many fans of the series showed concern about the age difference between them, and Cabral later confirmed they had 13 years gap and started dating because they loved each other.
Before that, Robinson dated another Below Deck co-star Emily Warburton-Adams during the show's fourth season. He confirmed his split from her in 2017.