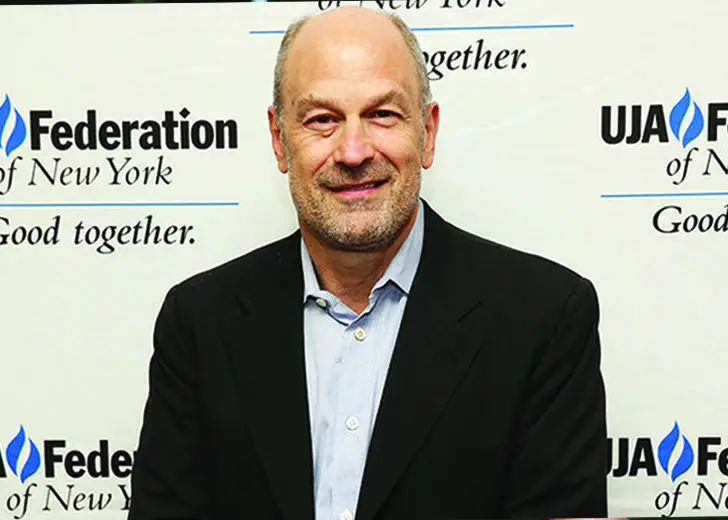 Quick Wiki
Full Name

Barry Weiss

Birth Date

Feb 11, 1951

Age

72 Years, 7 Months

Ethnicity

White

Nationality

American

Birthplace

Demarest, New Jersey, USA

Zodiac Sign

Aquarius

Occupation

Reality TV star

Relationship Status

Undisclosed

Net Worth

$10 million
Cast of Reality TV Series 'Storage Wars'
Barry Weiss | Biography
Referred to as 'The Collector' on 'Storage Wars'
Barry Weiss is a reality television star best known for starring in the reality TV series 'Storage Wars.'
---
Who is Barry Weiss?
Barry Weiss is a popular American reality TV star born on 11 February 1951 in Demarest, New Jersey.
Weiss had great success in the produce industry before he became a reality star. He built a wholesale produce company for over 25 years before retiring to concentrate on storage hunting.
Weiss eventually made enough money from the business to retire and travel for a few years. He then began spending his multi-million dollar fortune on his interest in antiques and collectibles.
However, Weiss became well known after appearing in Storage Wars, a popular reality series on A&E. He was referred to as 'The Collector' on the show because of his enormous collection of priceless antiquities. 
Later on, Weiss received his programs from A&E; Barry'd Treasure (2014) and Storage Wars: Barry Strikes Back (2015). He has also appeared in the documentaries Motorcycle Mania III (2004) and Beverly Hills Garage - The Bruce Meyer Project (2019).
Besides, Weiss is the owner of a $1.8 million property in the affluent Laughlin Park section of Beverly Hills. 
'Storage Wars'
Weiss began appearing in Storage Wars, a reality TV show, in 2010. The show was released on 1 December 2010 and currently has 14 seasons. 
Storage Wars follows four seasoned buyers and their teams as they delve through repossession storage facilities looking for undiscovered treasure. 
Weiss was last featured on the show in 2015, after appearing for 89 episodes. He left the series because he wanted to return to his previous position as a "professional slacker," despite some initial allegations that he had passed away.
Weiss then started working on the eight-episode spinoff Barry's Treasure as soon as he left Storage Wars. Sadly, the spinoff wasn't renewed due to a lack of interest in it. 
After that, Weiss starred in another of his short-lived spinoffs, Storage Wars: Barry Strikes Back, which ran for ten episodes before also being canceled.
Is Barry Weiss Still Alive?
Yes, he is still alive. However, in late April 2019, Weiss got injured severely in a motorcycle accident. He and his friend Jamie allegedly hit a car that had just backed out of a parking place. 
Weiss's legs and torso suffered many wounds, including internal bleeding and shattered bones. Weiss spent some time in the intensive care unit (ICU), had many surgeries on his back and femur, and then had a delayed recovery after being released.
Wife & Children
Weiss has kept his personal life private. But it is well known that he was wed and had a wife. However, he has provided no information about his wife's identity.
He acknowledged being single and available in an interview with Hollywoodlife back in 2012. Weiss said, "I've been single for probably the last 28 years."
Besides, Weiss has a daughter named Julie and a son named Jack. He is also Jesse James' godfather and Oliver's grandfather.
What is Barry Weiss' Net Worth as of 2022?
According to Celebrity Net Worth, Weiss is a professional storage-treasure hunter and reality television star who has a net worth of $10 million.