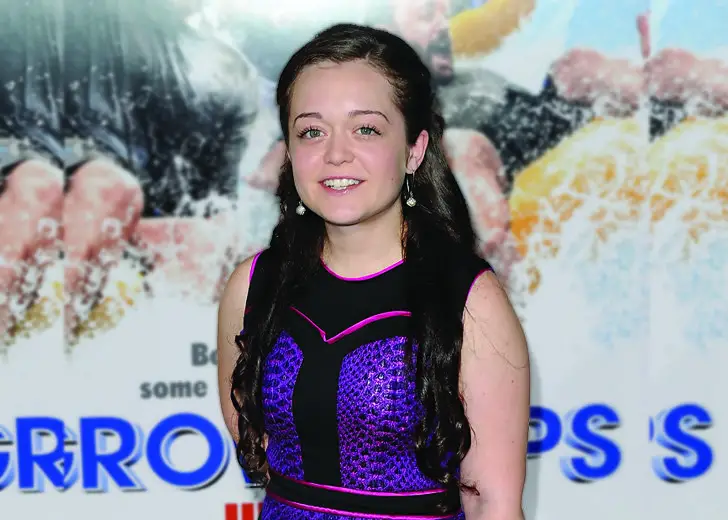 Quick Wiki
Full Name

Ashley Loren

Birth Date

1991 (Exact birthdate undisclosed)

Ethnicity

Undisclosed

Nationality

American

Birthplace

Raceland, Louisiana, USA

Occupation

Actress

Height

Undisclosed

Net Worth

Undisclosed
Cast of Movies Like 'Grown Up' and 'Gigantic' 
Ashley Loren | Biography
Made her acting debut in 2010
Ashley Loren is an American actress known for her minor roles in 'Grown Up' and 'Gigantic.' 
---
Who is Ashley Loren?
Ashley Loren was born in 1991 in Raceland, Louisiana. Although, as a child, she grew up doing ballet and gymnastics, she was already interested in acting from the age of seven. But she discovered she was not good at dancing or sports, so she joined the school theater.  
She recalled that acting was an escape from her younger self where she could be different and make other people in her story. She went on to join local theaters and act in local productions, including Le Petit Theatre de Terrebonne, Thibodaux Playhouse, and P.S. Productions. 
Loren also won several awards for her theater works. She received a 'People's Choice Award' for her performance in John Doucet's production Mullet Songs at Thibodaux Playhouse. In addition, in 2007, she won 'Actress of the Year' at the 'International Presentation of Performers (iPOP!),' for her age category. 
Loren attended Central Lafourche and Terrebonne High School. She also studied acting at the New Orleans Center for Creative Arts and took classes at the John Robert Powers acting school in New Orleans throughout high school.
Then, before graduating at 19, she moved to California to get into acting. Then, she got her first movie role as Bridget Hilliard in the 2010 Adam Sandler starring film Grown Ups.
Also Read: Eliza Butterworth - Age & Alexander Dreymon
Acting in 'Grown Ups' by Chance
When she landed Grown Ups, Loren was still in high school and doing college courses in Studio City, California. She dropped out of both and began shooting in Boston during the spring and summer, intending to return in the fall.
She played the role of Bridget, who was the daughter of Rob Schneider's character Rob Hilliard. And she initially did not audition for that role. The actress chosen to play Bridget could not make it, then the director suggested Loren to Sandler. 
They wanted someone of short height and someone who could imitate a staple dialogue in Schneider's voice. Sandler asked her to do the dialogue on the spot and gave her the role. 
Reminiscing the moment with Sandler, Loren said to the Huma Today Magazine, "He (Sandler) said, 'You want to be in a movie?' And I said, 'Yes' on the spot...On the inside, I was screaming like a 7-year-old girl who just met Justin Bieber. I was in the right place at the right time."
She also added that at a young age, she was intimidated to act among big stars. However, over time she felt welcomed among them. Then after the shooting, she was already close with David Spades. 
Who is Ashley Loren's Family?
Loren has not disclosed her family background or the identity of her parents. However, on 5 April 2021, she uploaded a family picture on her Instagram and captioned it, "If I could describe the feeling of hanging out with my incredible family on the bayou that raised me, I'd use the words' pure joy'."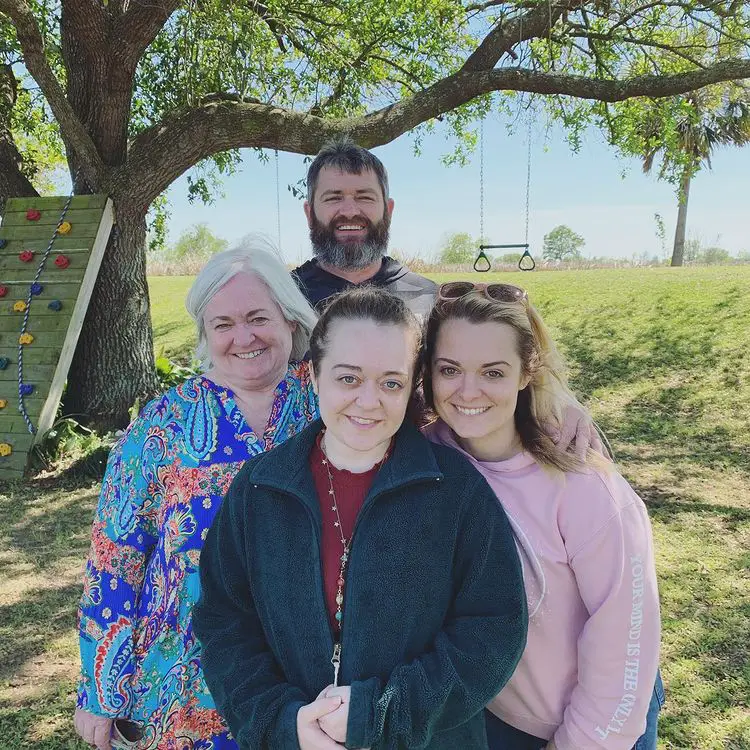 In addition, Loren is also in a relationship. In 2020, she revealed on Instagram that she and her boyfriend often hike together.