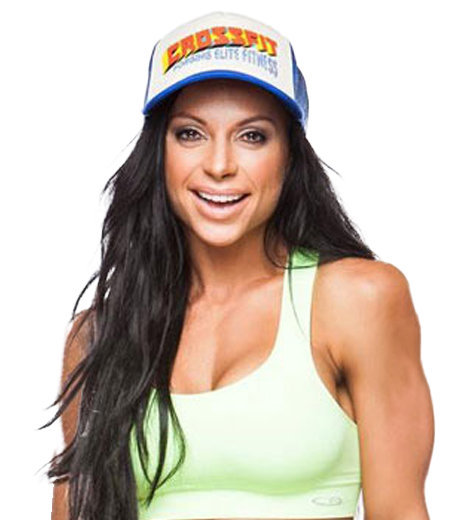 Quick Wiki
Full Name

Ashley Horner

Occupation

Fitness Trainer, Fitness Competitor, Fitness Model, Entrepreneur

Nationality

American

Birth Date

Feb 22, 1984

Age

39 Years, 9 Months
Quotes
"My overall mission is to empower women. I think it's really important for women to find beauty and strength within themselves."
Fitness Model, Founder of American Brew, American Sled Dogs
Ashley Horner | Biography
Horner launched a weekly podcast 'Reborn' in July 2020
Ashley Horner started participating in the fitness competition after giving birth to her first son. She even won the contest, leaving her to take the career seriously. According to her, her desire to become a fit mother inspired her to become a fitness competitor, trainer and eventually became a fitness model.
---
Ashley Horner is an American fitness trainer, entrepreneur, and host of the podcast 'Reborn.'
Who is Ashley Horner?
Ashley Horner is a fitness trainer, hybrid athlete, fitness competitor, entrepreneur, and podcaster. She competed in many fitness competitions during her early career and became a fitness model. The fitness trainer has filmed and sold over one million copies of health and fitness training programs. 
Horner has also pursued an entrepreneurial career. She became the owner of gym American Sled Dogs, children's fitness community Sled Pups, coffee shop American Brew, online clothing company Valkyrie Surf & Snow, and screen printing company American Screen Printing. She runs a weekly podcast called Reborn that focuses on living a healthier and more fulfilling life.
Early Bio
Ashley Horner was born on 22 February 1984 in the United States. Horner's parents divorced when she was only two years old. Growing up in Oklahoma, she was a 'tomboyish' person who tried to keep up with her brothers and friends building forts, riding horses, and bailing hay. However, due to her activeness, she was put into sports at a young age. She played softball, dance, gymnastics, and soccer. She continued playing soccer in her college years.
Fitness Competitions
Horner started participating in fitness competitions after giving birth to her first son. She competed in her first bodybuilding contest, 'OCB Spirit of America' in Cape Cod, Massachusetts. She placed first in the 'Figure Novice' category and became the overall winner in the 'Figure Open A Class' category in April 2008. 
Since then, she fell in love with the sport and was hooked with the bodybuilding community. According to Horner, her desire to be a super fit mother inspired her to become a fitness competitor. She continued participating in fitness competitions. Horner also competed in the Miss Fitness America in Miami, placing sixth in the Miss Universe division. She then competed in the Ironman Naturally Championship and secured an overall first place. Horner also became second runner-up in the 2012 Bodybuilding.com in 'BodySpace Spokesmodel Contest.' She resided in Guam at the time.
As a Fitness Model
Horner's career as a fitness competitor also led her towards a modeling career. She did many professional photoshoots as a fitness model. She has also been a fitness trainer who filmed and sold over one million copies of her over a dozen training programs.
Ventures
In February 2014, Horner opened a gym called SledXDogs to solve her training problems. She later changed the name of her gym to American Sled Dogs in the fall of 2014. According to Horner, she created American Sled Dogs "to create a unique training space in Virginia Beach where she could train as a hybrid athlete." She also branched out the gym in Coronado, California. However, Horner announced in November 2020 on her Facebook account that she is officially closing the gym.
Horner also created a children's fitness community called Sled Pups in the mid-2010s. The community's social media page became inactive after April 2018.
Horner opened a coffee shop called American Brew in April 2016 on Shore Drive, Virginia Beach. The specialty of the coffee shop is it uniquely combines coffee and whiskey. A year later, it was relocated to East Stratford Road. In an interview with Pilot Online in November 2020, Horner shared that she did not know anything about the restaurant industry when she started American Brew but learned and did everything she could do to keep it open. 
She also started an online clothing company Valkyrie Surf and Snow, in 2016. She then opened American Screen Printing in 2018 to eliminate the middleman and print for her own companies, projects, and events. Later, her screen printing company also started printing for others.
Podcast
In July 2020, Horner launched Reborn, a weekly podcast that focuses on living a healthier and more fulfilling life. 
Personal Life
Horner was married to Blaine Gamache, whom she met in the gym. Gamache was in the United States Navy at the time. In an interview with a blog forum called Lady Coats in May 2012, Horner admitted that she was committed not to date anyone she meets in the gym. But Horner fell in love with Gamache at first sight when he entered the gym. She further stated that she would look for him to come into the gym every day and keep staring at him while he workout. They spent a long time getting to know each other and eventually got married. According to Horner, she and Gamache shared the same passion for fitness and a healthy lifestyle and supported each other in household works. However, they later got separated.
Horner later married Scott Cline. They did a destination wedding photoshoot in Juneau, Alaska, in July 2014. But, this marriage also didn't last long. 
She met her current husband, Blu, in Coronado, California, on a Thanksgiving Day. Blu had co-hosted one episode on Horner's podcast Reborn. 
Children
Horner has three sons, Tripp, Cash, and Otto. She taught her children about the importance of a balanced diet and healthy food from a very young age.