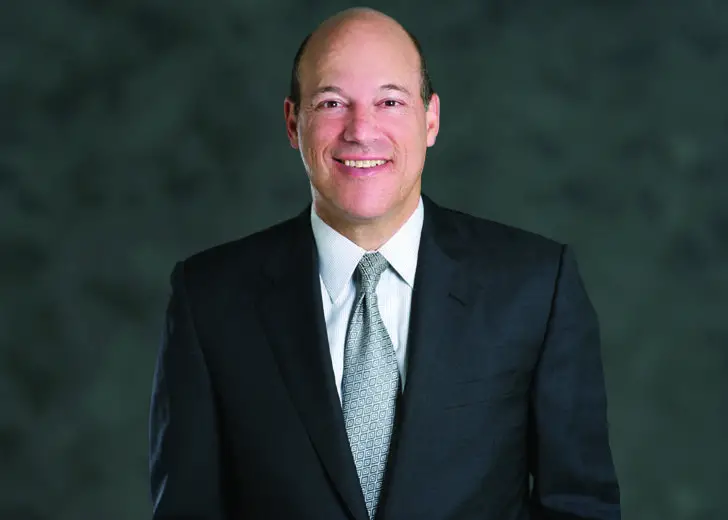 Quick Wiki
Full Name

Lawrence Ari Fleischer

Nickname

Ari Fleischer

Birth Date

Oct 13, 1960

Age

62 Years, 11 Months

Ethnicity

Jewish

Nationality

American

Birthplace

New York City

Zodiac Sign

Libra

Religious Affiliation

Jewism

Occupation

Media Personality & Political Analyst

University

Middlebury College in Vermont

Relationship Status

Married

Wife

Rebecca Davis

Wedding Date

2002

Net Worth

Not Disclosed
Press Secretary Turned Political Analyst
Ari Fleischer | Biography
Founder & President of Fleischer Communications
Ari Fleischer is a media personality and White House Press Secretary during George W. Bush's presidency.
---
Who is Ari Fleischer?
Lawrence Ari Fleischer was born on 13 October 1960 in New York City, where he grew up in a Jewish family. He went to Middlebury College in Vermont. 
Initially, he was the press secretary for Jon Fossel, a Republican candidate for a congressional seat in New York. Then, he served as the press secretary for Congressman Norman Lent. After that, he was the National Republican Congressional Committee's field director from 1985 until 1988. And in 1988, he returned to being a press secretary, briefly working for Congressman Joseph DioGuardi.
Subsequently, from 1989 through 1994, Fleischer was Senator Pete Domenici's press secretary. He then worked as a five-year spokesman for the House Ways and Means Committee. 
In addition, he was also the national spokeswoman for Elizabeth Dole's presidential campaign during the 2000 election primary season before joining Bush's team.
Fleischer began gaining prominence after working as former President George W. Bush's White House Press Secretary. He was the chief spokesperson during the presidential recount on 11 September, along with two wars during Bush's reign and an anthrax attack. 
He chose to leave the White House to join the private sector. However, he got involved in the infamous Bush CIA Leak Case. He testifies before the grand jury and the court on multiple occasions concerning Saddam Hussain and other intelligence information.  
Also Know About - Lyndsay Keith - Newsmax, Birthday, Married, Bio
FOX News 
Fleischer joined the mainstream media, the Fox Network Channel (FNC), in 2017 as their political analyst. He started appearing on their daytime and primetime national programming shows on FOX News Channel (FNC) and FOX Business Network (FBN).
Besides, Fleischer also established a private communications company, Fleischer Communications, and Ari Fleischer Sports Communications. He stands as president and founder of both institutions. 
In addition, he wrote a book about his time at the White House, 'Taking Heat: The President, the Press and My Years in the White House.' The book was published in 2005 and eventually became New York Times bestseller. 
Meeting His Wife At White House
Fleischer met his current wife, Rebecca Davis, known as Becki while working for the White House. Becki was at the White House's Office of Management and Budget when he worked as Press Secretary. 
He later recalled that it was 'love at first sight' when they first met. Reportedly, they had their first date at the House tennis court and accompanied each other at the formal ball parties. 
Eventually, after a year of knowing, they got engaged and married in 2002. As Fleischer was Jewish and Becki was Christian, they organized an interfaith service in Indianapolis, Rebecca's hometown.
"She's a wonderful, marvelous woman, and I'm incredibly lucky she said yes," Fleischer talked about his wife and their marriage. 
As of 2022, Fleischer and his wife have one son Asa and one Daughter Liz with a pet dog.
Where Does Ari Fleischer Live?
After working at Washinton D.C. throughout their career, they relocated to his native town, New York. They have been living there ever since. 
"My children, my wife, my family—that's what defines me. That's why I'm home [New York]," he shared in an interview.