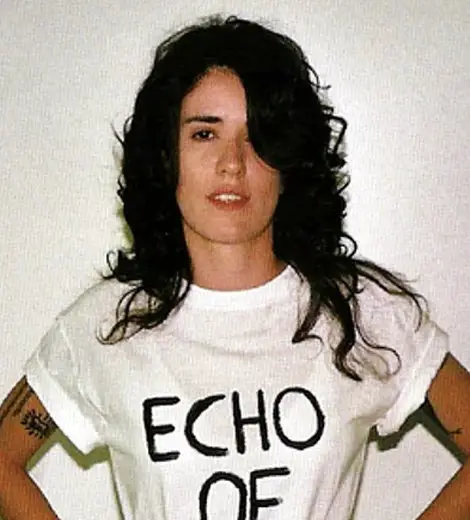 Quick Wiki
Full Name

Ana Maria de Rezende Versiani dos Anjos

Nickname

Ana Rezende

Occupation

Musician

Nationality

Brazilian 

Birthplace

Sao Paulo Metropolitan Area, Brazil

Birth Date

Mar 19, 1983

Age

40 Years, 6 Months
Keyboardist & Guitarist Of The Rock Band CSS
Ana Rezende | Biography
Director of Music Video 'Off The Hook'
Rezende directed CSS's first music video of 'Off The Hook,' which was shot at Adriano Cintra and Carolina Parra's home in Brazil. The video was released on 22 February 2007. Their debut album 'Cansei de Ser Sexy' (Portuguese for "Tired of Being Sexy"), was released on Sub Pop in July 2006. 'Donkey', the band's other album, was released on 21 July 2008. It was produced in Brazil by Cintra and mixed in Los Angeles
---
Ana Rezende is a musician. She is the keyboardist and guitarist of the rock band CSS formed in 2003. 
Who is Ana Rezende? 
Ana Maria de Rezende Versiani dos Anjos is a Brazilian film director, musician, and photographer born on 19 March 1983 in the Sao Paulo metropolitan area. As of December 2021, Rezende is 38 years old. She is the Guitarist and Keyboardist for CSS alongside Adriano Cintra, Carolina Parra, Lovefoxxx, and Luiza Sá. 
Rezende directed CSS's first music video of 'Off The Hook,' which was shot at Adriano Cintra and Carolina Parra's home in Brazil. The video was released on 22 February 2007. Their debut album Cansei de Ser Sexy (Portuguese for "Tired of Being Sexy"), was released on Sub Pop in July 2006. Donkey, the band's other album, was released on 21 July 2008. It was produced in Brazil by Cintra and mixed in Los Angeles. 
Kate Moennig and Ana Rezende
Rezende got married to actress and producer Kate Moennig in 2017. Moennig was born in Philadelphia, Pennsylvania, and she relocated to New York City at the age of 18 to study at the American Academy of Dramatic Arts. She made her television debut in 2000 as Jacqueline 'Jake' Pratt in Young Americans. A few years later, in 2006, she made her Off-Broadway debut in Guardians, in which she co-starred with Lee Pace.
However, Moennig rose to prominence as Shane McCutcheon in the TV series The L Word in 2004. She starred in the series from 2004 to 2009, appearing in 70 episodes. She returned to the role of Shane in The L Word: Generation Q in 2019. Since then, Moennig has appeared in the spin-off show in 18 episodes as of December 2021. 
Her character Shane was also homosexual as herself, and in one of the interviews for the show, she talked about her views on marriage. She said that she never cared about getting married because she grew up Christian, followed by the social constraint, but it just happened with Rezende. "If I was to get married, it would to this one because it just makes sense. And it feels safe and it feels like I'm at home," Moennig added.
Further, Moenning has also appeared in several movies, including Love the Hard Way (2001), Invitation to a Suicide (2004), as well as Art School Confidential (2006), Reinventando Hollywood (2008), and Everybody's Fine (2009), Lez Chat (2010). Subsequently, in the 2010s, she was cast in The Lincoln Lawyer (2011), My Head Boyfriend (2016), Lane 1974 (2017), and others.