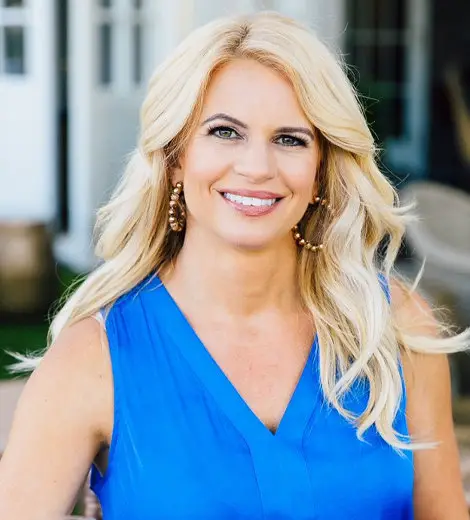 Quick Wiki
Full Name

Alison Maloni

Occupation

Journalist, Entrepreneur, TV Anchor, Reporter, Storyteller, and Author

Nationality

American

Birthplace

USA

Birth Date

Jun 29, 1976

Age

47 Years, 5 Months
Emmy Award-winning Journalist and Entrepreneur
Alison Maloni | Biography
Author of 'Breaking in the News: Build Buzz for Your Brand'
In January 2014, Maloni launched her own public relations managing company, Alison May Public Relations. Her impressive client list holds famous names like MSNBC, Yahoo, Fox News, and Huffington Post.
---
Alison Maloni is an Emmy award-winning journalist and entrepreneur. She currently serves as a co-host and regular contributor to Newsmax TV.
Who is Alison Maloni?
Alison Maloni is a multi-dimensional personality in the media field. She is an entrepreneur, TV anchor, reporter, storyteller, and author. She has also gained high recognition as the CEO of Alison May Public Relations, a business endorser and marketing company.
Maloni began her professional career right after graduating from college. She started as a TV reporter and a producer at WGGB Massachusetts in June 1998. She wrote many news stories, covered live reports, and generated story ideas for WGGB until May 2002. After that, she moved to the Rhode Island Area and joined WPRI-TV as their TV reporter.
At WPRI, Maloni worked as a live reporter, interviewer, and news anchor. In addition, she reported morning news from 5 to 7 am for the channel. She worked there for a year and left in May 2003 to explore the marketing and public relations industry possibilities.
Maloni's first job aside from journalism was as an account executive at Market Mentors in Springfield, Massachusetts. She joined the company in May 2008 and worked until January 2012. While there, she had responsibilities like copywriting, account management, planning company ad campaigns and events, social media managing, and public relations. 
Later, Dr. Janice Yanni hired her as public relations manager in March 2012 for Yanni Orthodontics. After two years with Yanni, Maloni launched her own public relations managing company, Alison May Public Relations, in January 2014. Her impressive client list holds famous names like MSNBC, Yahoo, Fox News, Huffington Post, etc.
In addition, Maloni is also the author of the book 'Breaking in the News: Build Buzz for Your Brand,' released in October 2021.
Age & Early Bio
Alison Maloni was born on 29 June 1976 in the USA. Maloni graduated high school in 1994 from West Springfield High in Springfield, Massachusetts. After that, she joined the University of Massachusetts Amherst in 1994 and studied political science and journalism. She graduated with a bachelor's degree in 1998.
NewsMax
As of 2022, she appears as an anchor and contributor on several TV programs alongside managing her own business. She co-hosts Wake Up America Weekend on Newsmax alongside news anchor Rob Finnerty. The show airs from 7 to 9 am every Saturday and Sunday. 
Maloni also frequently shares pictures clips of her show on her social media. For example, in August 2021, she shared a post and her co-hosts to express her gratitude towards the team at News Max for putting a show together. "I'm honored to be able to work for such a great news organization, @newsmax," she captioned it.
Similarly, in February 2022, she shared another post showing behind-the-scenes pictures. She expressed her gratitude towards the off-camera crew, including camera operators, engineers, producers, directors, audio techs, bookers, and editors. "So much goes into a newscast, especially when you are on air for three straight hours," Maloni wrote.
Husband
Maloni has disclosed very few details of her married life with her former husband, Jamie Podworski. While the pair's wedding date is unknown, they divorced in 2014. 
They are parents of three daughters, Hannah, Mckenna, and Addison. 
Podworski is a former journalist and cinematographer. He has been the owner of a film production company, JPod Films, since January 2005. He also serves as the CEO and lead cinematographer of his company.
Fiancé
As of December 2021, Maloni is engaged to American entrepreneur Jon Daskam. Daskam proposed to her with a ring on 29 November 2021. Both of them shared the good news with their Instagram followers on the same day.
Maloni and her daughters celebrated the 2021 Christmas Eve together with Daskam. She also shared pictures from their celebration on social media with the hashtag #familychristmas.