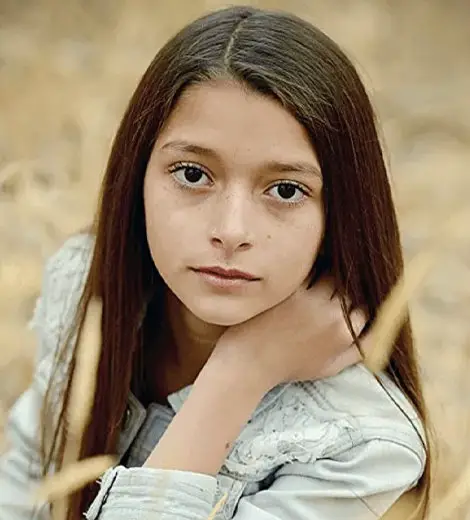 Quick Wiki
Full Name

Alexys Nycole Sanchez

Occupation

Actress

Nationality

American

Birthplace

Moses Lake, WA, USA

Birth Date

Jun 29, 2003

Age

20 Years, 5 Months

Zodiac Sign

Cancer

First On-screen Debut

In 2010 film 'Grown Ups'

Height

5 Feet 4 Inches (1.63 Meter)

Siblings

2 siblings

Net Worth

Undisclosed
American Actress Famous for Comedy movie 'Grown Ups'
Alexys Nycole Sanchez | Biography
Left the entertainment industry after playing two movies
Sanchez won an award for her classic line "I want to get chocolate wasted" in 'Grown Ups' at the 2011 MTV Movie Awards.
---
Alexys Nycole Sanchez is a former child actress well known for playing Becky Feder in the comedy film Grown Ups (2010) and its sequel Grown Ups 2 (2013).
Short Bio
Alexys Nycole Sanchez is an American actress born in Moses Lake, WA, on 29 June 2003. She was just seven when she played Becker Feder — Adam Sandler and Salma Hayek's daughter — in Grown Ups, released in 2010. She also won an award for her classic line "I want to get chocolate wasted" in Grown Ups at the 2011 MTV Movie Awards. Later, Sanchez reprised her role in its sequel, Grown Ups 2. 
Sanchez is the Eldest of Three Children of Her Parents
Not much is known about her parents. Sanchez occasionally shared her pictures with her parents on social media but never disclosed their names or other details. 
Posting a portrait of herself with her father on Instagram on Father's Day on 16 June 2014, she wrote, "I really do have the best daddy ever❤ï¸Â happy Father's Day" in the caption. 
She also shared a photo of her with her mother on 30 June 2014, which was her last post on Instagram.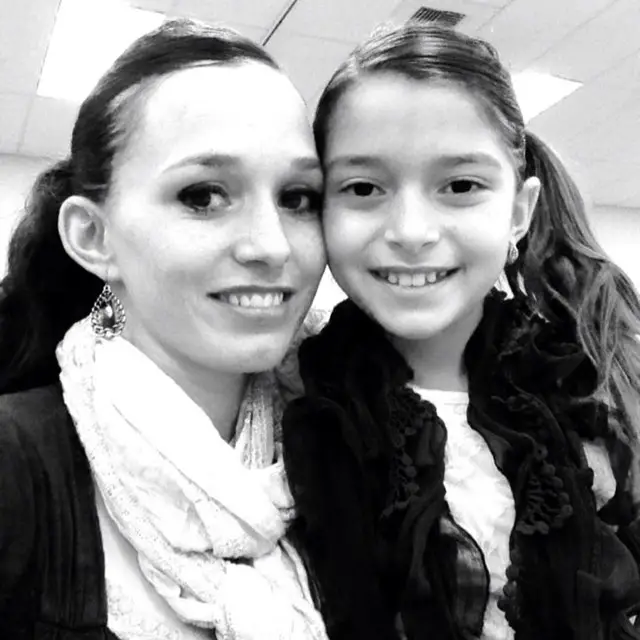 Besides that, Sanchez has two younger siblings, a brother and a sister. She also featured her siblings on her Instagram posts when she was active on the platform.
"I have a brother and now a little sister so it's kind of cool to have a brother and a sister instead of just one brother. It's pretty cool," Sanchez shared her feeling about being a big sister. 
Growing up, she enjoyed camping trips with her parents and siblings.
She Began Acting at Age Five
Sanchez developed an interest in acting at a young age. She told Parade in 2013 that singer and actress Selena Gomez was one of the people who made her want to get into acting. 
When she was five, she got into acting and then went to Los Angeles, California, where she found her manager, Debbie. She subsequently started auditioning for acting roles and earned her first acting role in Grown Ups.
She Played Adam Sandler's Daughter in 'Grown Ups'
Grown Ups is a comedy film directed by Dennis Dugan and co-written by Adam Sandler and Fred Wolf. The film follows five lifelong friends who won their middle school basketball championship in 1978 and reunite for a 4th of July weekend three decades later after learning of their basketball coach's untimely death. 
Sanchez portrayed the role of seven-year-old girl Rebecca "Becky" Feder in Grown Ups. Becky is the youngest of three children and the only daughter of Lenny Feder (played by Adam Sandler) and Roxanne Feder (played by Salma Hayek) and the younger sister of Greg Feder (played by Jake Goldberg) and Keithie Feder (played by Cameron Boyce).
Sanchez said in an interview that she got excited when she learned that she was going to work with Sandler because he was one of her favorite actors. 
She further shared that her favorite memory from working in Grown Ups was shooting the water park scenes. "In Grown Ups I thought it was pretty cool when we were shooting the water park scenes. When we would go on breaks, they had this little area closed off for us to go swim after we finished our shots. That was really fun," she shared.
Speaking about her experience working in the film with CelebrityHauteSpot in May 2013, she said, "It was fine coz everyone's nice and cool and every week Adam would like this place set up for kids and stuff like one time we went to the bowling alley. There was arts and crafts. So that was fun."
She Won an 'MTV Movie Award' For Her Line in 'Grown Ups'
On 5 June 2011, Sanchez received the 'Best Line from a Movie' award for her classic line "I want to get chocolate wasted!" in Grown Ups. The award was presented to her by actress Cameron Díaz during the 2011 MTV Movie Awards at Gibson Amphitheatre in Universal City, California.
After receiving the award, the child actress thanked her friends, family, and fans for voting her for the award. She also thanked her manager Debbie for her hard work and her fellow cast members for letting her in the movie.
The line became so popular that people started saying it everywhere.
Also Read: Zachary Mabry - The Little Rascals, Age, Now
She Reprised the Role of Becky Feder in 'Grown Ups 2'
Set after three years of the events of the original Grown Ups film, Grown Ups 2 follows Lenny, who decides to return to his hometown of Staton with his family to be with his childhood friends. He also wants his children to have grown with his friends' children. However, he finds - what with the old bullies, new bullies, schizophrenic bus drivers, party crashers, and more - that he hasn't left the crazy life behind in Los Angeles.
Sanchez was a few years older when she did Grown Ups 2, and she played 10-year-old Becky Feder in it. During an interview with CelebrityHauteSpot, she shared that she liked Grown Ups 2 more than its original film because her growing age provided a better understanding of acting, which allowed her to engage more in the movie. 
As per Sanchez, she was just a little girl when she did Grown Ups, so she did not understand what was going on on the set, but she developed a better understanding of acting, actors, and the production process while working in Grown Ups 2. 
Sanchez also had a favorite memory from Grown Ups 2. She said, "In Grown Ups 2 we were able to go and see the water and walk around the city. We were in this witch town, which was really cool because it talked about all this witchcraft stuff. That was cool."
'Grown Ups 2' Was Considered The Worst Film of 2013
Although Sanchez enjoyed working on Grown Ups 2, the movie did not receive favorable reviews from critics. According to a movie review done by Rich Cline of Contactmusic.com, there was nothing remotely notable about the original Grown Up film, and its sequel, Grown Ups 2, is even lazier. He claims that Grown Ups 2 does not have any actual plot to speak of, it just strings together a series of unfunny scenes, and there are no punchlines. In addition, there is no character development in the film and no hint of a relationship between the characters, as per Cline.
"The way these characters parent their children is actually criminal. And everything feels a little slimy due to a continual stream of sexism and homophobia as these misogynistic men leer at buxom women," he added.
Grown Ups 2 not only received bad reviews from the critics, but it also led all 'Razzie Award' nominations, making it the worst film of 2013. The 'Razzie Award' is recognized for honoring the worst films and actors. 
Where is Alexys Nycole Sanchez Now?
After acting in two movies, Sanchez returned to Moses Lake, Washington. However, after moving back to her hometown, she could only do auditions over tapes and voiceovers. 
She shared in an interview with Parade in October 2013 that she wanted to try to get a new movie. Then, however, she suddenly disappeared from the entertainment world. 
She also cut herself off from social media. Since 2016, Sanchez has been inactive on all social media platforms. Her last Instagram and Twitter posts were in June 2014, and she was on Facebook until June 2016.