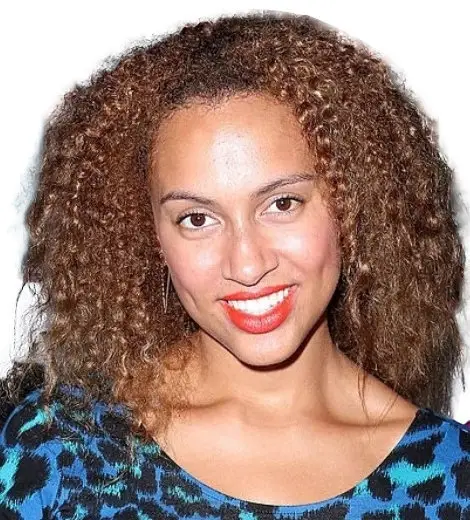 Quick Wiki
Full Name

Alexis Rodman

Nationality

American

Birth Date

Sep 28, 1988

Age

34 Years, 8 Months
Daughter of former NBA basketball player Dennis Rodman
Alexis Rodman | Biography 2021
She married Robert Bunfill on 30 August 2014, in a secretly held ceremony at Citrus Heights in California.
The eldest daughter of former NBA basketball player Dennis Rodman and former adult model Anicka' Annie' Bakes Annie, Alexis Rodman, developed anger issues after her parents got divorced in 1993, a year after their marriage. Her condition worsened with her father making headlines with several scandals and creating relationship issues with many women. She underwent therapy to bring down her anger management issues. She lives out of the media spotlight while her half-siblings from her father went on in their father's footsteps playing sports.
---
Alexis Rodman is the eldest daughter of the former basketball star Dennis Rodman.
About Alexis Rodman
Alexis Rodman was born on 28 September 1988 and raised in North Carolina. Her father, Dennis Rodman, was an NBA star who played for the Chicago Bulls alongside Michael Jordan. Her mother, Anicka' Annie' Bakes, was a former adult model. Annie was Dennis's first wife, and they were married from 1992 to 1993.
Rodman grew up without her father's presence in her life. Dennis remained uninvolved in his marriage and his child's life and was often found in various scandals. Rodman watched her father making news headlines for all wrong reasons and developed anger management issues as a child. As she was too young to deal with her emotions, Rodman portrayed her rage towards her mother.
In a 1997 interview with the Chicago Tribune, Annie mentioned her daughter's visible distress towards her father's antics after their divorce. She added that Rodman got habituated to talking to her friends, about how her father does not come to see her, how he had girlfriends, and how it was normal for him to make moves on some other women in front of her.
It fuelled Rodman's emotional darkness, so she joined in anger management counseling sessions at a young age. She went through therapy to sort her feeling of abandonment and other issues that developed with her father's scandals and parent's divorce.
Rodman has not been actively seen by the media, and she has held a private life. She married Robert Bunfill on 30 August 2014, in a secretly held ceremony at Citrus Heights in California. In June 2017, Dennis congratulated Rodman on her first baby, Vincent, and celebrated his position as the grandfather in life. He added that he has been working to mend his relationship with his daughter, Alexis. 
About her Parents
Dennis and Annie met in 1987 when Annie was only 20 years old. Annie was then working as an international model, doing shoots in major hubs worldwide, like Paris, Milan, Tokyo, and New York. But, Dennis was just on the rise of his career as an athlete. They were in a year-long relationship before Alexis was born in 1988.
Unfortunately, Annie went through a devastating car accident, after which she had to quit her modeling career. Not long after that, Dennis proposed, and they got married in 1992. They lived together for a couple of months to raise Alexis, but their relationship got out of control, and they divorced in 1993.
Annie disclosed the reason behind their failed marriage and how Dennis did not cooperate to continue the couple counseling, "When Dennis and I were married, I told him the only way I would stay with him was if we went to get counseling. He agreed to go but after a couple of times he (quit). You can't force this guy to get help. He doesn't think he has a problem. He thinks he's indestructible."
Dennis went on to play for the Chicago Bulls a couple of years later, and Annie and Alexis went to Sacramento.
Then, in 1997, Annie published a book on her relationship with Dennis, titled 'Worse Than He Says He Is: White Girls Don't Bounce: My Walk on the Wild Side with Dennis Rodman.' She had incorporated the details of her career, her early relationship with Dennis, how he was shy and pursued her like a crazy lover. She had also explained the intimate details of her marriage and the subsequent trauma she and her daughter had to go through due to her marriage with Dennis.
Dennis, later in an interview, talked about how he became an absent father to his children. He went through rough childhood in poverty and was raised by a single mother. He mentioned the emotional disparity he had when his mother went to two to three jobs a day to sustain, and he did not have anyone to hug him. According to him, the stardom and media attention blindfolded him, avoiding his responsibility as a father.
About her Siblings
Rodman has two half-siblings from her father's side. Dennis remarried twice after he divorced Annie. He married a model and actress, Carmen Electra, between 1998 and 1999. His third marriage was with Michelle Moyer in 2003, which eventually ended in divorce in 2012.
Dennis and Michelle have two children, son Dennis Jr. D.J. in 2001 and daughter Trinity in 2002. D.J. went on to play basketball for the Washington State University, and Trinity plays soccer for the under-20 National Women Soccer Team.