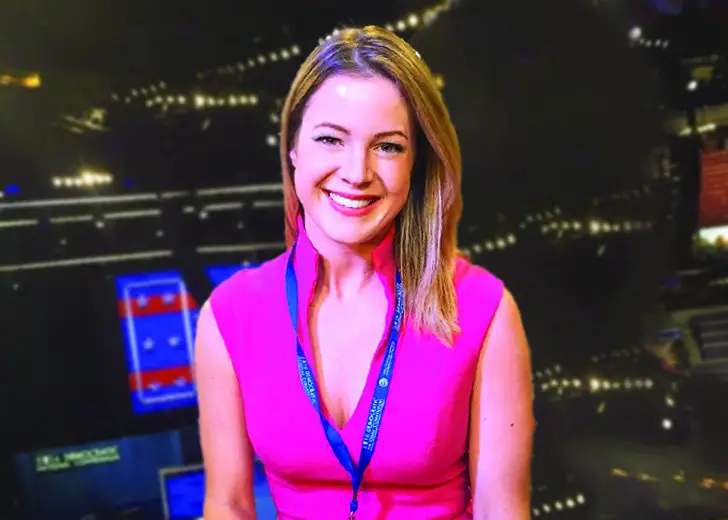 Quick Wiki
Full Name

Alexandria Hoff

Birth Date

May 25, 1988

Age

35 Years, 4 Months

Nationality

American

Birthplace

South Jersey, USA

Zodiac Sign

Gemini

Occupation

Reporter, Journalist, and Correspondent

University

Quinnipiac University

Education

Graduated

Relationship Status

Married

Husband

Nathan Calvert

Height

Undisclosed

Net Worth

Undisclosed

Children

One
Washington Correspondent at Fox News Media
Alexandria Hoff | Biography
Joined Fox News Media in September 2021
Alexandria Hoff is a journalist and reporter who currently works for Fox News Media as a Washington correspondent.
---
Who is Alexandria Hoff?
Alexandria Hoff is an American reporter, journalist, and correspondent. She was born in South Jersey, the USA on 25 May 1988.
She earned a B.A. in journalism and political science from Quinnipiac University in 2010. During her time at Quinnipiac University, she also joined Semester At Sea in Environmental Policy in 2008.
During the same time, Hoff spent a semester at sea with the University of Virginia. As a result, she could travel to twelve countries in less than four months. Hoff filmed and developed a mini-documentary at the South African National Biodiversity Institute in Cape Town as part of that experience. She also took part in an Environmental Policy Summit in Chennai.
Hoff began her journalism career by joining as a reporter and fill-in anchor/producer for WHAG-TV News/NBC 25 in September 2010. She worked on the post for over a year before joining abc27-WHTM Television, where she served as a reporter for over three years. In addition, from 2010 to 2011, she served as an anchor and reporter for WHAG-TV in Hagerstown, Maryland, where she established the station's Northern Virginia Bureau in the Shenandoah Valley. Hoff also worked as a reporter and anchor at WHTM-TV, an ABC affiliate in Harrisburg, Pennsylvania, before joining CBS 3.
Then in March 2015, Hoff landed a job as a reporter for CBS Philly|KYW-TV. Hoff joined the Eyewitness News team at CBS 3 and began co-anchoring CBS3@4 in August 2018, when it debuted.
She continued to work there for six years and seven months before leaving in September 2021 to work as a Washington correspondent for FoxNews Media.
Hoff received an 'Emmy Award' for Health News in 2014, after spending a semester around the world to capture all sides of the story.
Also Read: Gina Brillon - Age, Bio, Husband & Twin
Married Her Husband in 2018
Hoff is married to her long-term boyfriend, Nathan Calvert. They dated on social media networks before getting engaged on 17 July 2017. Although Hoff never revealed how she and her husband met, she posted about it on Twitter. They married the next year, on 16 June 2018, in Philadelphia, PA, surrounded by their own circle of relatives and friends.
The couple shares a son, born on 23 November 2020. She also shared a post on Instagram on 24 November 2020, announcing her baby's birth. Hoff captioned the post, "24 hours ago this polite and sleepy 7lb soul blessed our lives. Thank you Rhodes Harris for bringing the world some of the joy it needs."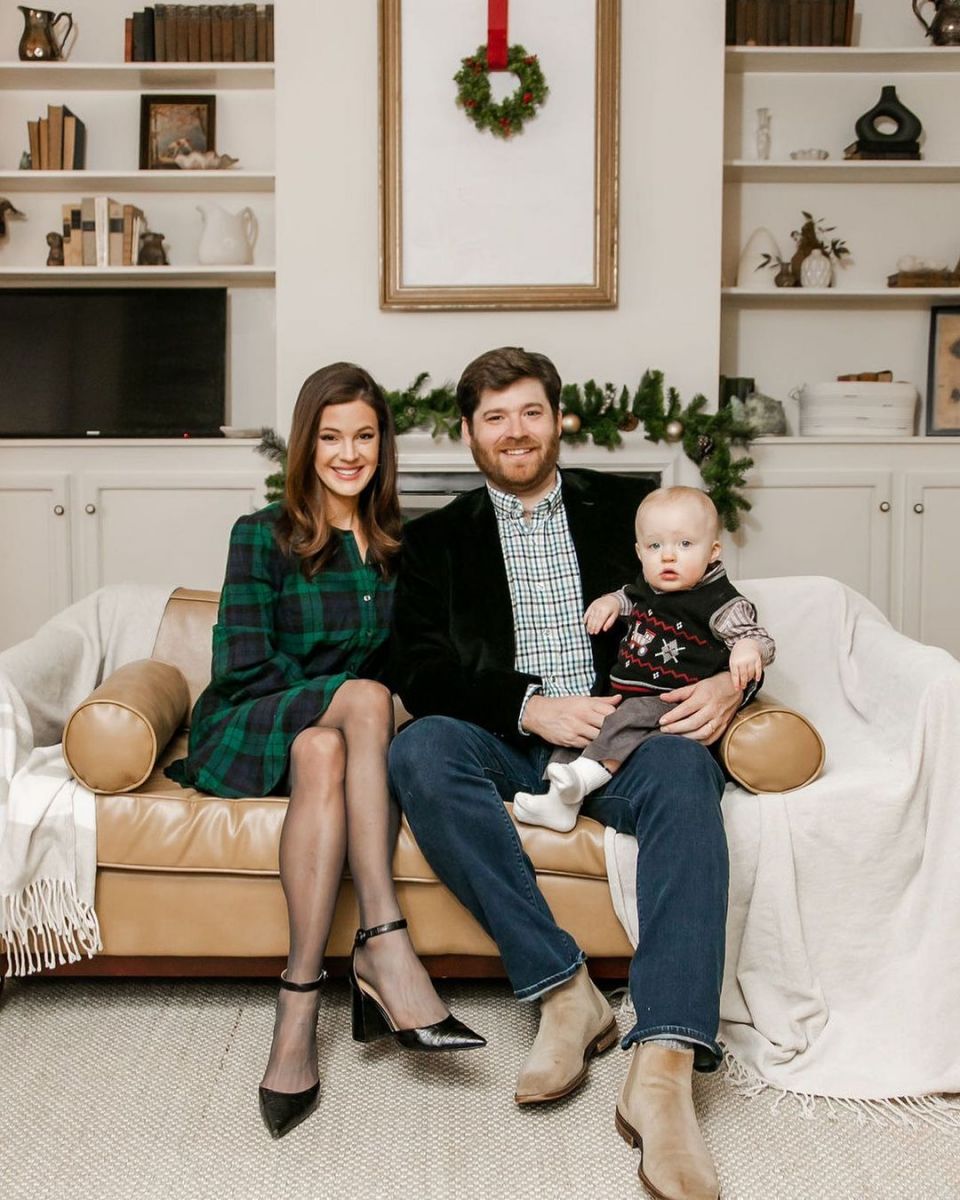 Hoff's Interview with White House Press Secretary Jen Psaki
During a May 2022 press briefing, Hoff questioned Jen Psaki, White House Press Secretary, whether President Joe Biden was correct in linking Republicans to Senator Rick Scott's plan to raise taxes on more than half Americans. Psaki responded to the question sarcastically.
Hoff prompted Psaki at Tuesday's press conference to name Republicans who support the proposal, and Psaki sarcastically questioned if the RNC chair counted "as an important Republican," then listed off a list of other names.