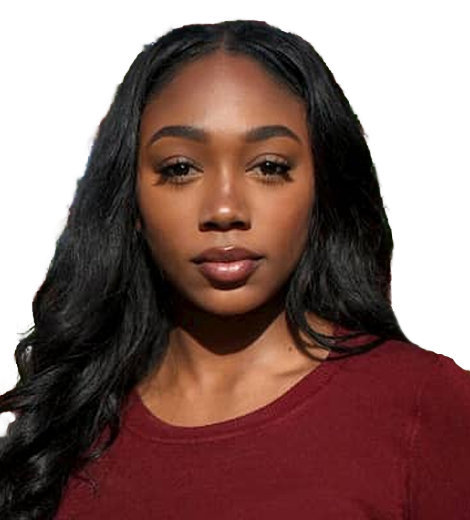 Quick Information
Full Name

Tytyana Miller

Occupation

Actress

Nationality

American

Birthplace

California, USA

Born Year And Birthday

Jun 15, 1992

Age

29 Years, 0 Months
Percy Miller's Eldest Daughter
Tytyana Miller | Biography 2021
Tytyana Miller is the eldest daughter of the famous rapper Percy Robert Miller a.k.a Master P. She is the fourth of his nine children. She lives a healthy and prosperous life as the daughter of Master P. She has gained a name for herself after appearing in the 2010 film A Mother's Choice as Tyra, despite a bad past with a drug addiction problem.
---
Quick Information
Full Name

Tytyana Miller

Occupation

Actress

Nationality

American

Birthplace

California, USA

Birth Date

Jun 15, 1992

Age

29 Years, 0 Months
Tytyana Miller is the eldest daughter of the famous rapper Percy Robert Miller a.k.a Master P. She is the fourth of his nine children.
Who is Tytyana Miller?
She is primarily recognized as the eldest daughter of the famous America-based rapper, actor, record producer, businessman, and former basketball player Percy Robert Miller, known by Master P.
Tytyana has eight siblings, including her half-sister Cymphonique Miller and her adopted cousin, Veno Miller. Her father's act of infidelity - resulting in the birth of Cymphonique, led to her parent's divorce in 2013. Her family is noted for their aloof dynamic inside their household, further highlighted by the reality TV show based on the Miller family, Master P's Family Empire (2015-2016), not starring all the Millers. The show featured just five of her siblings, her father, and other non-Miller casts, leaving out Tytyana and her other siblings.
Tytyana lives a healthy and prosperous life as the daughter of Master P. She has gained a name for herself after appearing in the 2010 film A Mother's Choice, despite a very bad past with a drug addiction problem. Her net worth is estimated to be $1.5 million.
Personal Life
Tytyana Miller, also known by her nickname TaTa, was born on 15 June 1992 in California, USA. to father, Percy Robert Miller, and mother, Sonya C. She is the fourth child out of the nine and the eldest daughter of the Miller family.
Siblings
The first child of the family and Tytyana's eldest brother, Romeo Miller, was born in 1989. As a rapper and an aspiring actor, he collaborated with his father's record label, No Limit Records, and produced music with him. Vercy Miller, a.k.a Young V or Valentino, Tytyana's other older brother, born in 1991, was also an aspiring actor and had appeared on the mini TV series The Team. Veno Miller, also a 91' born was Tytyana's adopted older brother, who previously was her cousin (father's nephew). Her father, Percy, adopted him later.
A year after Tytyana's birth, her younger sister, Intylyana Miller, was born. She was also an aspiring actress like her siblings and had appeared in a few films, including A Mother's Choice, in which she co-starred with Tytyana. Her half-sister, Cymphonique Miller, was born in 1996. She was a well-known Nickelodeon star, best known for her role as Kacey Simon on the How to Rock show and an aspiring musician. Tytyana has another younger sister, Itali Miller, born in 1999 and is now a well-known Instagram model.
Tytyana has two Gen. Z brothers, younger than her by a decade, Hercy Miller (born in 2002), a talented basketball player, and Mercy Miller (born in 2003).
Tytyana's Drug Issue
Tytyana had an open conversation with her father, Master P, in the Growing Up Hip Hop episode Run in the Oven regarding her drug addiction. She talked about her drug problems and also expressed her willingness to go to rehab. Master P scolded her, saying, "In this house, you're going to have to do what's right. Do you get what I'm saying?"
With it all, she appeared to be closer to her father, but her relationship with her mother, Sonya, got strained. She reportedly ran away from her mother after the divorce of her parents.
Tytyana was not included in the cast list of her father's reality TV show, Master P's Family Empire (2015-2016). Only her father, Master P, and her five siblings, Romeo Miller, Hercy Miller, Mercy Miller, Cymphonique Miller, and Veno Miller, were featured.
Parent's divorce
Tytyana's parents got married in 1989. After 24 years of the marital bond, Sonya C. filed for a divorce in 2013, the reason according to her, was her ex-husband's act of infidelity.
Master P's many business endeavors, including real estate, the No Limit Record label, and his trademark Make 'Em Say Ughh! energy drinks were all on the table for Sonya Miller. She demanded 40 percent of what he owned and requested $67,647,800 in total.
Sonya received a fortune following their divorce. In their bitter divorce battle, the judge ordered Master P to pay child and spousal support. As per the order, Sonya Miller would get paid $27,047 per month. It incorporated $16,574 in spousal support and $10,473 in child support. In addition, P was forced to pay Sonya's legal fees of $200,000.
Calabasas Home Dispute
The judge also resolved their then-ongoing dispute over the family's Calabasas home, ruling that Sonya had the sole right to live there. The Calabasas home was leased by Master P in December 2013 for two years, just two months after Sonya filed for divorce, but Sonya did not move out until 29 March 2016. According to her claim, Master P did not pay her any alimony payments as ordered by the court, and she was unable to find another place to live because she did not have enough money. A default judgment of $55,713.08 was levied against Master P and Sonya due to their subsequent lawsuit.
The Drug Allegation
Considering the court battle with his ex-wife over the alimony support and purported charge that Sonya Miller was a drug addict, Master P appeared on The Real in 2015 and expanded on his remarks. "When I was there, I told the judge, 'Sometimes you just have to look at right and wrong and that's it.' I feel like a person on the outside looking in — I asked the judge I said, 'Drug test both of us, and then you'll find all the answers.' Which their attorney didn't agree with. So I'm a put it in God's hands," he said.
"Drugs are killing a lot of families," he shared. "We're gonna get help for her. We still love her as a family — that's my kid's Mom, we wish the best for her… I think this is going to change her too. We are rooting for her. It's not like we're looking down on her. We love her as a family. She's gonna be in our lives forever." he added.
After Divorce
After the divorce, Sonya returned to Pepperdine University, majoring in Theatre Arts with a minor in Journalism with an accent in Photojournalism. In the summer of 2018, she was admitted into the Honors program at UCLA or USC. She also worked on writing a book with her publicist, Tammy Ty Page, while improving her modeling portfolio. All she wanted was to showcase herself as a strong and loving mother to her younger children.
Master P., soon after separation, began looking for a new love. He met a powerful woman with whom he could form a loving bond. Simin Hashemizadeh, Master P's new girlfriend, was an accomplished businesswoman.
Career
Tytyana holds credit as an actress for the 2010 short film, A Mother's Choice, where she portrayed the character Tyra.
Fact-checking and Ethical Concerns
We assure our audience that we will remove any contents that are not accurate or according to formal reports and queries if they are justified. We commit to cover sensible issues responsibly through the principles of neutrality.
To report about any issues in our articles, please feel free to Contact Us. Our dedicated Editorial team verifies each of the articles published on the Biographyhost.