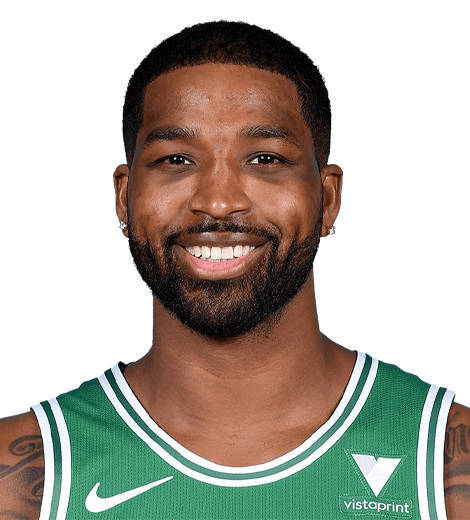 Quick Wiki
Full Name

Tristan Thompson

Occupation

Basketball Player

Nationality

Canadian

Birthplace

Ontario, Canada

Birth Date

March 13, 1991
Tristan Thompson | Biography 2021
Tristan Thompson is a Canadian basketball player who won the 2016 NBA championship. He is also famous for his relationship with the American model Khloé Kardashian.
---
Tristan Thompson is a Canadian basketball player who won the 2016 NBA championship. He is also famous for his relationship with the American model Khloe Kardashian. boston celtics
Who is Tristan Thompson?
Tristan Thompson is an NBA star who played for the Cleveland Cavaliers and led the team to win the NBA championship in 2016. His relationship with American media personality and model Khloe Kardashian began in December 2016. Later, they went through a cheating scandal two times. However, they patched up in 2020.
Early Life 
Tristan Trevor James Thompson was born on 13 March 1991 in Brampton, Ontario, Canada. Born as the first son of Trevor and Andrea Thompson, Tristan Thompson has three younger brothers: Amari, Daniel, and Deshawn. 
High School Basketball Career
Thompson did his high school in St. Benedict's Preparatory School in Newark, New Jersey, and played for the school. In 2009, he was transferred to Findlay Prep in Henderson, Nevada, after falling out with his basketball team coach in the previous school. At Findlay, he honed his basketball skills and led the school to their first National Championship. In 2010, Thompson played for the McDonald's All-American as a high school senior. He was also named a Jordan Brand Classic All-American. 
In 2010, Thompson joined the University of Texas in Austin and played for the Longhorn's 2010-11 season. He received the title of the 'Most Valuable Player' averaging 13.1 points and 7.8 rebounds per game. He became one of the five national finalists for the reputed 'Wayman Tisdale Award.' He also won the 'U.S. Basketball Writers Association's National Freshman of the Year.' After the conclusion of the 2010-11 season, Thompson was named to the 'Big 12 Freshman Of The Year' honor. He also got first-team NABC All-District 8 and USBWA All-District VII honors. 
Texas concluded the season with a 28-8 record before advancing to the NCAA round of 32. Thompson had a huge impact on the team's rebounding. He blocked 86 shots, had 10 double-doubles and a .546 field goal percentage. He ranked second in scoring in the season. 
After the NCAA tournament was over, he told the media that he would return to Texas for the sophomore season. On April 2011, he declared for the NBA draft, disbanding three years of his college eligibility.
NBA Career 
After his high school career, Thompson was offered to join the college basketball team at the University of Texas. But he dropped the offer to get placed in the NBA draft. On June 23, 2011, Thompson was drafted the fourth overall by the Cleveland Cavaliers in the 2011 NBA draft. Later, he made his NBA debut on December 26 against the Toronto Raptors. Thompson proved his talent in his debut year and was named in the NBA All-Rookie Second Team in 2012 after the season. In the season, Thompson had.439 field goal percentage and 6.5 rebounds per game.  
However, Thompson could not perform well in the next season despite making an effort to improve his game. He got many shots blocked. Because of the former year's performances, the Cavaliers reduced Thompson's time on the court in the 2014-15 season. He became a restricted free agent at the end of the season, but Thompson resigned from his position with an $82 million contract after four months of negotiations. 
In 2015, Thompson returned to the Cavaliers and played in the 2015-16 season. At the end of the season, Thompson led the Cavaliers to win the 2016 NBA Championship, their first championship title in 52 years. He earned a career-high $15 million for that season. 
From February 10, 2012, to April 4, 2017, Thompson made the longest streak, becoming the first in Cavaliers' history to play 447 consecutive regular-season games before he missed a game due to a foot injury. 
"I just fell forward on it, it'll be alright," Thompson said. "It happens when you're rebounding, and the little guys are down there. It's part of the game. I'm just glad I was able to walk off on my own two feet," he added.
Relationship with Khloé Kardashian
After a mutual friend initiated a meeting with Khloe Kardashian, Thompson began a romantic relationship with Kardashian in August 2016. They confirmed their relationship status in December, the same year.
A year after they made their relationship status public, Kardashian made her pregnancy announcement on her Instagram page in December 2017, thanking Thompson, "Tristan, thank you for loving me the way that you do! Thank you for treating me like a Queen! Thank you for making me feel beautiful at all stages! Tristan, most of all, Thank you for making me a MOMMY!!! You have made this experience even more magical than I could have envisioned! I will never forget how wonderful you've been to me during this time! Thank you for making me so happy my love!"
Cheating Scandal
The first allegation came when Thompson started dating Kardashian. Thompson was alleged to be cheating on his pregnant girlfriend, lifestyle blogger Jordan Craig, who gave birth to their son Prince Oliver.
The second accusation came in April 2018, when Thompson was alleged to be cheating Kardashian while she was just a few days away from giving birth to their child. Thompson was spotted with unidentified women in Manhattan, New York City. Instagram's gossip clearinghouse, The Shade Room, released exclusive footage showing Thompson entering a hotel with an unidentified woman on April 7 and April 8, 2017. Despite the cheating allegation, Thompson and Kardashian reconciled for the birth of their daughter.
On April 12, 2018, Kardashian gave birth to her daughter True Thompson in Cleveland. Upon her grandmother's suggestion, True was named after Kardashian's paternal Great-grandfather, True Otis Houghton, and paternal grandfather Robert True Houghton. 
However, the couple split up in February 2019. It was reported that Thompson hooked up with Jordyn Woods, a close friend of Kardashian's half-sister Kylie Jenner.
Getting Back with Kardashian
After the double cheating scandal and the following disagreement, Thompson and Kardashian reunited in March 2020. On Thompson's 30th birthday, Kardashian officially posted on Instagram telling the world she loves Thompson.
She wrote: "I hope you know today and every day how loved you are by me and so many."
Tristan responded: "I LOVE YOU SOO MUCH KOKO... let's keep building amazing memories!!!
Fact-checking and Ethical Concerns
We assure our audience that we will remove any contents that are not accurate or according to formal reports and queries if they are justified. We commit to cover sensible issues responsibly through the principles of neutrality.
To report about any issues in our articles, please feel free to Contact Us. Our dedicated Editorial team verifies each of the articles published on the Biographyhost.