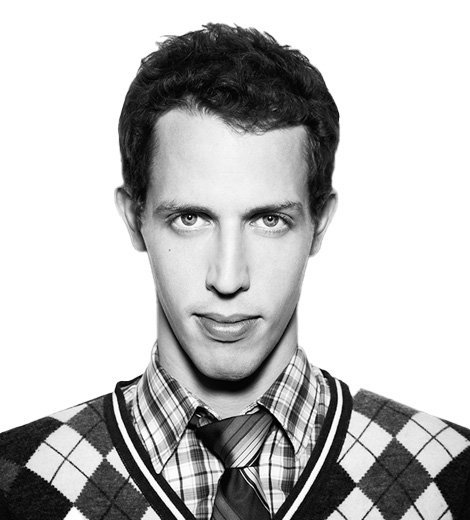 Quick Wiki
Full Name

Tony Hinchcliffe

Occupation

Standup Comedian

Nationality

American

Birthplace

Youngstown, Ohio, U.S.A.

Birth Date

Jun 08, 1984

Age

39 Years, 3 Months
Host Of Podcast 'Kill Tony'
Tony Hinchcliffe | Biography 2021
Start of Comedy Career Included Stand Ups At The Comedy Store in Hollywood 
The standup comedian has been producing and hosting 'Kill Tony,' a weekly live show filmed at The Comedy Store, since 2013. During the program, Hinchcliffe and co-host Brian Redban serve as judges for amateur comedians, alongside a rotating jury of comedians and other celebrities. As per the format of the show, the contestants place their names into a bucket and are chosen at random. Each contestant is asked to perform a one-minute comedy sequence. Later, after a judges' discussion session, the judges evaluate the contestants' performance and give them feedback and criticisms.
---
Tony Hinchcliffe is currently the host of the popular live podcast Kill Tony, based at The Comedy Store in Los Angeles. He is also known for appearing in Joe Rogan's comedy tours and regularly on the popular podcast, The Joe Rogan Experience (JRE). 
Who is Tony Hinchcliffe?
Tony Hinchcliffe is an American comedian, writer, and podcast host. After the release of his one-hour standup special 'One Shot, he rose to prominence.' The special debuted on Netflix in 2016. During his standup shows, he is often known for addressing awkward, dark, and sensitive subjects. 
Hinchcliffe has been a member of the Comedy Central Roast series' writing team. He also served as a roaster on Snoop Dogg's 'All Def Digital Roast,' which aired on Fusion in 2016.
In 2020, he began hosting RoastMaster Class, an online course on roasting that drew from his experiences. The class had initially started as a parody video and then grew into a clear framework that he enjoyed doing. As a result, he had released it on Patreon. 
Early Life
Hinchcliffe was born on 8 June 1984 in Youngstown, Ohio, and raised on the city's north side by his single mother. The comedian graduated from Ursuline High School in 2002. 
In an interview with Free Times Of Columbia, South Carolina, Hinchcliffe revealed he grew up in a rough neighborhood and developed roasting as a defensive mechanism. He said that he had been hurling insults at people since he was in elementary school. 
"When I was in first grade on my very first day I was riding the bus to school in my hometown of Youngstown, Ohio," he revealed. "I saw that a kid's grandma took him to the bus stop, and I insulted him. I called him a dork for having his grandma take him to the bus stop. He punched me in the mouth. I still remember rinsing the blood out of my mouth at the water fountain in school. The funny thing is that we became good friends, and whenever I perform in Cleveland, he comes out to see me."
His insulting habits would get his teachers worried about his future. "They told my mom they were worried about me keeping a job due to my mouth," he said in an interaction with The News & Observer.
Career
Hinchcliffe moved to Los Angeles in 2007 to pursue a comedy career.
The Comedy Store in Hollywood 
He began doing standup at the world-famous The Comedy Store during Hollywood's open mic nights. At the comedy club, he used the darkness and openness of its background settings to perfect his signature style of dark, edgy jokes. The club's environment helped him to transition between material and crowd work effortlessly.
At the comedy club, he was initially offered a job with the phones and the cover booth and was gradually promoted to become a paid regular at the venue. Later, the comedian began opening for comedians Joe Rogan and Jeff Ross on tours.
During his shows, Hinchcliffe was notorious for offending other comics and audience members and was known for addressing awkward and sensitive subjects. Fellow comedian Ross, also later known as the "Roastmaster General" of the Comedy Central Roast, was drawn to Hinchcliffe's roasting style and grim sense of humor. Ross also became his "mentor," and he assisted Hinchcliffe in landing his first writing stints.
Writing Stint at Comedy Central Roasts
Hinchcliffe has also worked as a staff writer on many Comedy Central Roasts, including the roasts of James Franco, Rob Lowe, and Justin Bieber. For the Bieber roast, he worked with TV personality Martha Stewart.
He has also appeared as a contestant on Jeff Ross Presents Roast Battle (2016) and has written for the comedy panel show, The Burn with Jeff Ross.
'Kill Tony' 
The standup comedian has been producing and hosting Kill Tony, a weekly live podcast show filmed at The Comedy Store, since 2013. The show is also released in video format on YouTube.
During the program, Hinchcliffe and co-host Brian Redban serve as judges for amateur comedians, alongside a rotating jury of comedians and other celebrities. As per the show's format, the contestants place their names into a bucket and are chosen randomly. Each contestant is asked to perform a one-minute comedy sequence. Later, the contestants have a discussion session with the judges before the judges evaluate the contestants' performance and give them feedback and criticisms. The show trademark is the back-and-forth conversations between the judges and contestants in the presence of the studio audience. The judges of the show are known for roasting the contestants, especially Hinchcliffe.
In February 2019, Hinchcliffe also made his Kill Tony Podcast in the UK and Ireland. During the time, he also had his first UK standup debut at the Soho Theatre. 
He also started a podcast called The Pony Hour, which is now defunct, in December 2016. He named the show after his nickname, Golden Pony. Some of the celebrity guests on his show are MMA fighters Brendan Schaub and Nate Diaz, actor David Arquette, UFC announcer Bruce Buffer, and comedian Big Jay Oakerson. 
'One Shot'
In 2016, Hinchliffe performed as a roaster on All Def Digital's 'Snoop Dogg Smoke out,' which aired on Fusion.
The same year, Netflix released Hinchcliffe's first one-hour standup special, 'One Shot.' His special was dubbed 'One Camera Take' because it was shot in one take and did not need any editing.
Backlash For His Racial Jokes 
Hinchcliffe has had been a regular at every big club in Los Angeles and headlines at some of the world's most prestigious theaters. But after he was videotaped pitching racial jokes about a fellow Asian American comedian Peng Dang at the Big Laugh Comedy Club in Austin, he has been facing backlash on social media and reportedly from his associates.
According to TMZ, WME's close sources said that the insult comedian lost representation from the talent agency WME (William Morris Endeavor). Comedian Joe Rogan also dropped Hinchliffe from two planned subsequent live appearances with him.
"He's not coming. We are getting all the (promotional) media down as speak," the club's owner revealed in a Facebook post taken by a Texas Monthly reporter.
"We are no longer working with Tony or hosting any of his shows. Antones is strongly against hateful speech and racism of any kind," another club named Antones said on Twitter.
Dang released the video on Twitter as he was disappointed by the jokes made by the famous comedian. In the video post, he captioned, "Last week in Austin, I got to bring up Tony Hinchcliffe. This is what he said. Happy Asian (AAPI) Heritage Month!" He also later spoke to TMZ, expressing his disappointment regarding Hinchcliffe's choice of words. 
"As a comedian myself, I can respect his profession," Peng told the outlet. "If that was just a set, if that was part of his act, I wouldn't say anything about it. What I had a problem with was when he used the c-word." Dang said. "When he said what he said, some of the audience were visibly uncomfortable, especially the female audience members," Peng explained. "I think the ones that are laughing were a very small portion of the audience," he added after the TMZ host asked about the audience's reaction during the incident.
#CancelTonyHinchcliffe
Dang's video clip has been viewed over one million times on Twitter and YouTube, sparking outrage towards Hinchcliffe and spawning the hashtag #CancelTonyHinchcliffe.
American comedian Brooks Wheelan tweeted, "Dude @TonyHinchcliffe you've always sucked. But this is next level even for you man. Bummer town." 
Comic artist Samantha Ruddy added, "In the coming days people will decry the backlash against Tony Hinchcliffe being cruel to his MC Peng as "cancel culture." They'll say nobody can take a joke. There was no joke. No misdirection. No wink. Just anger he has to share the stage with someone who isn't a white guy."
However, some celebrities supported Hinchcliffe and spoke in his defense.
Comedian Luis J. Gomez took to Twitter and said, "Do people really think Tony Hinchcliffe was serious? He was obviously trying to be shocking and roast that dude. You can say you don't think it's funny, but it's not racism. Racism isn't just a string of words. If you're an adult, intent and context matter."
American actor Josh Denny wrote, "I like how there's zero (context) included. I'm sure there's more to this from @TonyHinchcliffe's POV, otherwise, it's just HILARIOUS."
Is Tony Hinchcliffe Married? 
The standup comedian initially revealed he was married for the first time in 2015, during a performance wherein his crowd didn't believe him. Then in 2017, he announced his engagement to Charlotte Jane and shared an Instagram snapshot of the two of them holding an engagement ring.
Most people assumed he was joking even after this second declaration until another Instagram post appeared.
In 2018, Hinchcliffe referred to Charlotte as his wife frequently, confirming that the announcement was not a scam. 
Charlotte Jane is the daughter of Australian race car racer and entrepreneur Bob Jane.
Fact-checking and Ethical Concerns
We assure our audience that we will remove any contents that are not accurate or according to formal reports and queries if they are justified. We commit to cover sensible issues responsibly through the principles of neutrality.
To report about any issues in our articles, please feel free to Contact Us. Our dedicated Editorial team verifies each of the articles published on the Biographyhost.