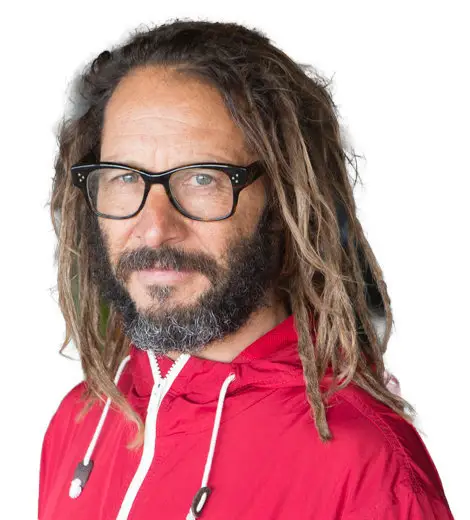 Quick Wiki
Full Name

Tony Alva

Occupation

Veteran Skateboarder, Entrepreneur, Musician

Nationality

American

Birthplace

Santa Monica, California

Birth Date

Sep 02, 1957

Age

66 Years, 0 Months
Orignal Member of the Zephyr Surf Team
Tony Alva | Biography 2021
Pioneer of Vertical Skateboarding
Alva is an American-International skateboard player, who was a founder member of the Z-Boys club and the designer of Van's 'off the wall' label.
---
Tony Alva is an American-International skateboard player who was one of the original members of the Z-Boys club. He is a skateboarding legend who helped inspire and design the Van's 'off the wall' label.
Who is Tony Alva?
 After Alva's parents divorced at the age of 10, he stayed with his father, who often left him alone. He eventually joined the local surfers, and skateboard players called the Z-boys club. During the California drought of the 1970s, the club members started riding their skateboards into empty pools, and it became an image of the group previously regarded as the community outcasts. Their skating was revolutionary and was supported by their invention of new kinds of wheel skating. Especially, Alva, with his skills and freestyling spirit, evolved a radical style of skating, which turned him into a highly professional skater.
In 1977, he became an international sensation after winning the 'Men's Overall World Professional Skateboard Championship,' 'The Skateboarder of the Year' by Skateboarder Magazine Reader Poll, and setting the world record in Barrel Jump. Further, in 1999, he was honored with 'X Games Lifetime Achievement Award.' Later in 2009, he was inducted at the 'Skateboarding Hall of Famers.' In the same year, he started his own skateboard company, Alva Skateboards. Then in 1983, he formed an advanced recruited skating team and sponsored their career.
Previously, in 1976, he ventured with the original skate shoe creator, Vans, and contributed to launching the Van's 'off the walls' version, made explicitly for the skateboarders. 
In addition to making a reputation in skateboarding, he has formed three bands, two punk rock, and one psychedelic band. He is a bass player. A documentary based on his life was released by his life-long sponsor, Vans, in 2020. 
Since 2006, Alva has embarked on his journey away from alcohol and drugs. He had started taking the substances in his teenage years. 
In the Pipeline
Alva is set to appear in the 2022 movie Skate God, which is a movie about Oren, a skateboarder in a dystopian future who discovers that he is a Greek God's descendant. And he finds himself in a war with a Gothicized Fallen civilization that wants to convert the outside world into hell on Earth.
Early Life
Born on 2 September 1957 in Santa Monica, California, Alva's parents were of Mexican-American heritage, and they got divorced when he was just 10- years old. His mother was supportive of him since he was a child and wanted him to pursue education irrespective of other things.
However, after his parents divorced, he had to stay with his father, while his two siblings stayed with his mother. But his father was an alcoholic who used to work most of his time, because of which Alva used to feel lonely. He then began hanging out at the "Boys Club," where some members surfed. "There were a few guys there like the Earhart brothers that surfed. We all surfed the north side of Santa Monica pier," he shared.
 At the club, he was smitten by everyone's passion for surfing and skateboarding.
Zephyr Surf Team
Alva became a member of a surfing and skateboarding group known as Zephyr Surf Team in 1972. He was in the group along with other talented surfers/skaters such as Jay Adams, Stacy Peralta, Shogo Kubo, Jim Muir, and Peggy Oki, the only woman in the group. The group was initiated by local surfboard shop owners Jeff Ho, Skip Engblom, and Craig Stecyk and was locally known as the Z-boys club.
When a severe drought hit Southern California in the early 1970s, numerous neighborhood pools dried up, leaving many of them abandoned or ignored. Then, The Z-boys started riding their skateboards into empty pools, which produced a synonymous image of their group.
The Z-boys were riding the pool walls and then over the rails. The skating of that time evolved from the advent of the kicktail, a raised back end of the board that allowed for kick turns supported by a quicker and more maneuverable polyurethane wheel. Riders began skating in empty pools, experimenting with the sport's "vertical" potential. Eventually, the half-pipes, which were U-shaped riding surfaces used for aerial stunts, quickly filled the empty pools.
Alva was one of the first vertical skateboarders to catch air with the use of a polyurethane wheel. Reflecting an influence of an evolved radical style of skating, he ventured into a powerful free form of his own surf style skating. His approach stood in stark contrast to the era's manufactured conventional style, which was still based on methods developed in the 1960s. His skill emitted a vigorous style from his early teens, and his magnetic nature led to him being a highly famous professional skateboarder.
Soon enough, Alva became an international sensation with several wins in competitions and added business ventures. The enthusiasm swept the globe, and skateboard journals aided in promoting the sport and new, imaginative riders.
In 1977, Alva won the 'Men's Overall World Professional Skateboard Championship.' He was also voted 'The Skateboarder of the Year' by Skateboarder Magazine Reader Poll, and he also set the 'World Record' in Barrel Jump. Then in 1999, he was honored with 'X Games Lifetime Achievement Award.' Later, in 2009, he was inducted at the 'Skateboarding Hall of Famers.'
Collaboration With Vans 
In 1974, Alva joined hands with the original skate shoe creator, Vans. Alva and Stacy Peralta designed the company's first official skateboarding version of the Vans Authentic deck shoe. Emerging professionals were admiring the latter shoe for its grippy gum rubber waffle outsole. 
During the development phase of the new shoe, the duo emphasized adding a collar padding and a heel cup for support to the new design. The new additions created another classic Vans Era style. The shoe eventually became the first shoe designed by skaters for skateboarding.
The shoe was labeled with 'off the wall' on the heel and was a symbol of the trend prominently during the 70-80 and even in the later 2000s. The product would become the initiation of a lifelong association of Vans and Alva.
"To actually have Vans not only giving us gear – because we went through stuff super fast – but actually paying us was a dream come true for kids from the west side of LA. We were the perfect crash dummy test-pilots, especially with shoes. If you want to test the durability of a product, give it to the Z-Boys! We were a ragtag bunch of kids, bodies all over the ground, but we used the gear to take skateboarding to the next level…The creative expression comes from the style that we carry, and holding ourselves true to being part of the Vans family," he shared in an interview.
"When you first start out, you have that moment where you're like, 'I can do this. And not only can I do this, maybe I can do it higher and a little bit more radical, a little bit faster and on a bigger wall.' That's where the Off The Wall thing came into play. It was like, 'Off the wall? Yeah that wall!' That's what skateboarding is all about," he explained about the idea upon which the logo name was based.
Alva Skateboards
In 1977, when he was just 19 years old, Alva started his own skateboard company, Alva Skateboards. His business was one of the first skateboard manufacturing brands owned and controlled by a skateboarder and one of the first to employ stacked maple plywood for skateboards. He was the first skateboarder to sell a self-brand successfully, and he went on to become a prototypical professional skateboarder.
And in 1983, Alva recruited a team of talented skate players to sponsor them and advance their careers. They were called the Alva Squad and included personalities such as Christian Hosoi, Ray Barbee, Mark Gonzalez, Dave Duncan, Eddie Reategui, Chris Cook, John Thomas, Jeff Hartsel, Craig Johnson, John Gibson, Bill Danforth, Fred Smith III, and Jim Murphy.
Music 
In 1981, Alva joined Skoundrelz, a hardcore punk band with Dave Mitchell on vocals, himself on bass, Bela Horvath on drums, and Micheal Dunnigan and Mike Ball on guitar.
Then in 2009, he founded another hardcore punk band, GFP - General Fucking Principle, with Tom Davis on vocals, himself on bass, Amery Smith on drums, and Greg Hetson on guitar.
Later in 2013, he started playing with Los Angelos-based Eyes Have Fangs, a psychedelic band in which Rachel Anne Rainwater sang, Vulcho Bonev played guitar, Matthew Rainwater played drums, and he played the bass.
Movies and Documentaries
Alva has appeared in three movies: Skateboard: The Movie in 1978, Thrashin' in 1986, and then Lord of Dogtown in 2005.
In 2020, Vans introduced a documentary on Alva's life titled The Tony Alva Story and released it on YouTube. The documentary showcased Alva's humble beginnings on the streets of Santa Monica, his rise to superstardom as a member of the legendary Z-Boys along with his inevitable drug-induced crumbling, and his eventual rise to accept his rightful place as a hope and inspiration for generations of skateboarders all over the world.
The documentary also featured his fellow skateboarders whom he grew up with, including Peralta.
Alcohol and Drug Addiction
Alva started drinking alcohol and doing drugs from the age of 11. He used to see his father drink all night and still be able to work normally the next day, which made him look up to his father and indulge in drinking, regarding it as an everyday habit. Then, by the age of 13, he was already into the highs of drugs.
According to Alva, he grew up when the hippie movement progressed, and spiritual seeking was heavily connected to taking drugs. He said, "I grew up around a generation that was built on spiritual searching through drugs, or so we thought – smoking weed and doing hallucinogens…I was like 10 or 11 years old when I started drinking and then started using drugs at like 12 or 13. I was born in 1957, so it was right in the middle of the hippie movement – people were experimenting with anything that would alter their minds and calling it spiritual. But it was like a roller coaster version of spirituality – the highs were super high and the lows were super low, and I found out: the older you got, the lower those lows became."
On Addiction and Fame
By the age of 19, he had landed a bond with Vans and had won the 'World International Skateboard Championship,' which made him famous and fortunate. And there existed negative influences around him, which led him to spiral down to the worst version of himself.
On retrospective of his drunken days of fame, he said, "Even when I was in the wrong, I had a group of guys who always had my back. Even if I wasn't making the wisest decisions, I had people who agreed with me, and when you're in addiction, you don't even see how a lot of the relationships you've developed are parasitical. It's crazy how much our perception shifts when we get sober…" at one place of his rock bottom, he
Alva added that his celebrity status added toxicity to his ego, which got him into a chain of troubling incidents and enemies he did not ask for. He eluded that his addiction was in such severe condition that he was physically, spiritually, and mentally destroyed each night. Later, he miraculously found a therapist who rationalized his drinking habits with his mental issues unlike anybody in his life.
With the help of his therapist, he went on a path to reconcile his relationships with his family and his communication of love. He recounted, "Before I got sober, it was really easy to justify that bad boy behavior and to blame it on drinking. But as I began to do the work, I learned that it's not the drinking, it's the thinking."
Then eventually, on 20 September of 2006, he decided to become sober and embark on a life away from intoxication. Once he started the journey, he found himself accepting the wrong things he was chasing with alcohol.
"Once I got sober, my behavior changed drastically. I learned that if I can alleviate the thinking before the drink, I will be able to abstain from that first drink. I learned about spiritual actions and tools I could use from guys who not only had abstinence but emotional sobriety…you can't force anyone to change. It was when I finally accepted that – when I finally accepted the spiritual nature of change that I entered into a whole new way of thinking. It's led me to an intensive spirituality called self-realization."
Celebrating his sobriety and found love in skateboarding, surfing, and punk rock, Alvis says he wants to become a better role model to the world's youth.