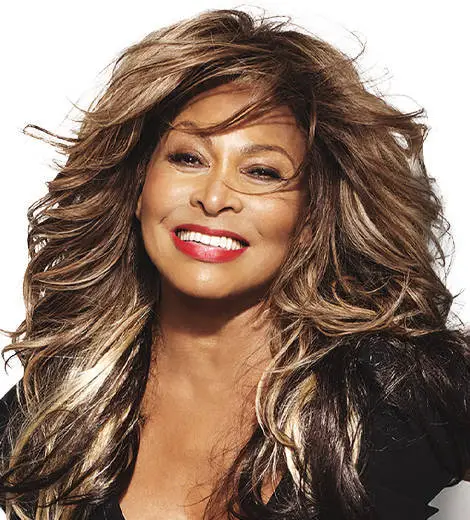 Quick Wiki
Full Name

Tina Turner

Occupation

Singer, Songwriter

Nationality

America

Birthplace

Tennessee, USA

Birth Date

November 26, 1939

Ex-Spouse

Ike Turner
Tina Turner | Biography 2021
Tina Turner is a Grammy Award-winning singer who rose to fame as the lead female vocalist of Ike & Tina Turner Revue. She, then began her solo career and reached greater heights.
---
Tina Turner is a Grammy Award-winning singer who rose to fame as the lead female vocalist of Ike & Tina Turner Revue. Later, she began a successful solo career, dissolving the relationship with musician Ike Turner.
Who is Tina Turner?
Tina Turner is famous for her electric stage presence. She started her musical career with the Kings of Rhythms in 1957, under the stage name Little Ann. She was then introduced as Tina Turner after her superhit single 'A Fool in Love' in 1960. She began a professional and personal relationship with the band's leader Ike Turner and married him in 1962. But, she broke her relationship with Ike and pursued a solo career to become the 'Queen of Rock' n' Roll.'
Early Life
Tina Turner, originally Anna Mae Bullock, was born on November 26, 1939, in Nutbush, Tennessee, the United States. Her parents Floyd Richard Bullock and Zelma Priscilla Currie, were poor sharecroppers. 
"We weren't in poverty. We had food on the table. We just didn't have fancy things, like bicycles. We were church people, so on Easter, we got all done up," Turner said about her family's economic condition.
Her father worked as a farmer overseer, spending his days supervising other African-American workers and nights by quarreling with his wife, Zelma. 
Her parents moved to Knoxville at the beginning of World War II when her father took a higher-paying job at the government's weapons development plant. She, along with her older sister Alline was abandoned to be raised by their paternal grandmother. Her parents returned home after the war but soon parted away after her mother Zelma left Floyd unannounced. 
"That's when it really hit me how much I loved my mother," Turner said. She added, "and how much I hated her, too. I guess I was learning just how close love and hate can be."
After the second marriage of her father, Turner and her sister sought comfort in their maternal grandmother's home.
While stating that being the child of separated parents was not easy, Turner recalled, "You know what happens to children sometimes when their parents separate—school can be really cruel. I got teased, and it interfered with my learning."
Turner lost her grandmother when she was 16 years old. She and her sister relocated to St. Louis, Missouri, to live with their mother. Raised in the countryside listening to the rhythm and blues (R&B) on the radio, moving to St. Louis city opened up a new world to Turner. As a teenager, she quickly immersed herself in St. Louise's rhythm-and-blues scene, spending much of her time at the Manhattan Club. 
Meeting Ike Turner
At the Manhattan Club, Turner, along with her sister, met the hottest musician in town, Ike Turner, who often played at the club with his band Kings of Rhythm.
"There was something about him," she explained. "He got up on stage and picked up his guitar. And that joint started rocking. And I was just sitting there, amazed. I almost went into a trance just watching him," she added.
Turner wanted to sing in Ike's band, but Ike thought she would not be the right choice for the band as she looked very skinny. A drummer in the band was dating Turner's sister. On one evening in 1956, the drummer passed the microphone to her. Turner, who was waiting for a chance, took up to the stage and sang a B.B. King song. Her stage performance impressed Ike, and he gave her the stage name 'Little Ann.'
"I could do B.B. King songs with all the emotion. Ike said, "Girl, I didn't know you could sing!" I was so happy, because he was bigger than life. That's when I knew I wanted to be an entertainer," she said.
Turner then began to hang around with the band members leaving behind her mother's wish to become a nurse. Soon, Turner became a part of the band. Her electric stage presence quickly made her a star of their show.
Ike and Tina Turner
The relationship of Turner with Ike, which started as a mentor, turned into a romantic one. By 1960, Turner was pregnant and gave birth to their son Ronnie. 
The same year, when another singer who was supposed to sing 'A Fool in Love' gave up during the recording session, Ike asked Turner to sing the lead single. That was when Ike changed her name to Tina Turner from Anna Mae Bullock and released the song under the moniker Ike & Tina Turner. The song hit the pop charts that led Turner to become a permanent woman singer in Ike's band. 
With growing popularity, Ike and Tina married in 1962 in Mexico.
In 1966, Turner's stardom reached new heights after releasing the album 'River Deep - Mountain High' with famous record producer Phil Spector. The album was a commercial flop in the United States but became a massive hit in the British pop charts for many weeks. It was the start of Turner's stardom in Europe. Later, she was recognized more as the star power behind Ike and Tina Turner Revue's international success.
Ike and Tina Turner Revue toured as the opening act for The Rolling Stones in 1969. The couple released 'Workin' Together' in 1971, featuring a popular slow-to-fast remake of the Creedence Clearwater Revival track 'Proud Mary.' The track reached the top five in the U.S. charts and won the duo their first 'Grammy Award.'
In 1973, 'Nutbush City Limits,' penned by Turner, was released, which reached the top five in the U.K. chart.
Despite a successful music career, Turner and Ike's professional and personal relationship gradually deteriorated due to Ike's physical abuse and increased cocaine habit. The end finally came in 1976, when Turner was beaten severely by Ike that she could barely talk, and her white dress turned red with blood. Turner filed for divorce and left Ike and the Revue with only 36 cents and a gas station credit card in her pocket. She had no choice but to live with their friends, clean their houses to earn a living, and repay them. 
Turner said, "I didn't miss what you call the trappings of stardom at all. Because I finally had my freedom." But, the divorce proceedings took a long time, and their marriage and musical partnership officially ended in 1978.
Solo Career/Comeback
After splitting with Ike, Turner trekked back to her stardom with heavy steps by performing in low-profile gigs and making guest appearances in a series of albums of other artists. Her profile began to rise again when The Rolling Stones introduced her to the rock market. 
In 1983, she released a cover of Al Green's 'Let's Stay together,' which happened to be a major turning point in her career. It reached on top six in the British chart and led her to release a full album. She made a comeback with her solo breakthrough 'Private Dancer' in the same year. The album featured the smash hit single 'What's Love Got To Do With It.' It became Turner's first single to reach No. 1 on U.S. pop charts. By this time, Turner became famous for her electric stage performance, soulful voice, and signature look with her famous legs and punky hairstyle.
The song also won her a 'Grammy Award' for 'Best Female Pop Vocal Performance' and 'Record of the Year' (with Terry Britten) in 1985.
The same year, she starred as Aunty Entity in the sci-fi action film Mad Max Beyond Thunderdome and contributed to the hit song 'We Don't Need Another Hero.' The following year, she won a 'Grammy Award' for 'Best Female Rock Vocal Performance' for 'One of the Living.'
The same year, she released her sixth solo studio album, 'Break Every Rule,' featuring the fun 'Typical Male.' This hit track reached No. 2 on the pop charts.
In 1986, Turner penned her autobiography 'I, Tina' co-written with MTV news correspondent and music critic Kurt Loder. The autobiography was later adapted into the 1993 blockbuster biopic 'What's Love Got to Do With It.'
In 1991, Turner was inducted into the Rock and Roll Hall of Fame with Ike Turner.
In 1996, Turner released 'Wildest Dreams' including her cover of John Waite's 'Missing You.' In 1999, she released her tenth and final solo album 'Twenty Four Seven.' Turner received the 'Lifetime Achievement Award' at the Music of the Black Origin Awards at the Royal Albert Hall in October 1999.
Turner had also made recordings for film soundtracks, including the James Bond title track 'Goldeneye' and 'He Lives in You' for The Lion King 2.
In 2004, at the age of 65, she released her career retrospective greatest hit album 'All the Best.' It reached No. 2 on the U.S. album chart. In 2005, she became one of the five recipients of the Kennedy Centre Honors for her lifetime contribution to American culture. 
Turner performed her final tour 'Tina! 50th Anniversary Tour,' in 2008. It became one of the highest-selling ticketed shows of 2008 and 2009. She retired from the concert stage in 2009 but continued to record and appear in smaller-scale live performances.
Turner published another memoir, 'My Love Story,' in 2018, at the age of 78. In November 2019, 'Tina: The Tina Turner Musical' chronicling her life was debuted on Broadway.
Furthermore, celebrating her identity and legacy, Turner's feature documentary film Tina was premiered on HBO in 2021.
Documentary 
Tina, her documentary, premiered on March 28, 2021. The documentary offered a candid and intimate look at Tina Turner's life and career, following her unlikely rise to early success, emotional and professional problems throughout her life, and her even more unlikely resurgence as a global sensation in the 1980s. Dan Lindsay and T.J. Martin, the directors, produced the film.
The film features footage from conversations with Tina and those close to her in Zurich, Switzerland, where she now lives. Never-before-seen footage, audiotapes, and personal photographs from her life will be included.
It chronicles her meteoric ascent to stardom, as well as her abusive marriage to Ike Turner and subsequent rebirth as a rock superstar in the 1980s. The singer was closely tied with Ike Turner for the first 15 years of her career, scoring hits like Nutbush City Limits, Proud Mary, and River Deep Mountain High with him.
Ike was the one who changed her name from Anna Mae Bullock to Tina Turner without her knowledge, a choice that foreshadowed years of controlling and abusive behavior in their marriage. She shared that he would beat her before having sex with her and then force her to perform on stage.
Despite the fact that she hasn't toured since 2009, the singer recently released memoirs and a musical based on her life. The documentary, according to director Dan Lindsay, was intended to be the singer's final statement."I appreciate all this love for me," she said and further added, "but I am done, I am tired, I just want to live in retirement".
Personal Life
Turner's first love was Harry Tylor, with whom she dated in the mid-1950s and had her first son Craig in 1958. She left Tylor after her grandmother opposed him. Then, she began a romantic relationship with Ike Turner. After dating for a few years, she gave birth to her second child in 1960 with Ike. She married Ike in 1962. After 20 years of relationship and 16 years of marriage, she parted away with Ike, owing to Ike's physical abuse and frequent infidelity. Turner went through years of misery, and she even attempted suicide to escape from Ike's abuse. She filed for divorce in 1976, and their relationship officially ended in 1978.
In July 2013, at 73, Turner married German music executive Erwin Bach in the Zurich suburb of Kuesnacht. The same year, she relinquished her American citizenship and became a Swiss citizen.
Turer suffered a stroke just three weeks after her marriage to Bach. Later, she was diagnosed with intestinal cancer in 2016 and took homeopathic remedies for treatment. But, it made her condition even worse, leading to a total failure of her kidney. Her husband saved her life by donating his kidney. Even though she had a successful operation in 2017, she faced complications adapting to the new organ.
In 2018, her first son Craig committed suicide by gunshot at age 59. 
Health 
Tina suffers from post-traumatic stress disorder (PTSD) as a result of the abuse she endured during her first marriage to Ike Turner. Her second husband, Erwin Bach, said in a revealing feature-length documentary named Tina that the singer "had dreams" about the abuse.
Tina stated, "For a long time I did hate Ike, I have to say that. But then, after he died, I really realized that he was an ill person."
The abuse began with her parents, rather than with her ex-husband. Tina claims in the documentary that her father abused her mother and that they both abandoned her when she was a child. She claims her mother was not friendly when she was eventually reunited with her after she became famous.
Turer suffered a stroke just three weeks after her marriage to Bach. Later, she was diagnosed with intestinal cancer in 2016 and took homeopathic remedies for treatment. But, it made her condition even worse, leading to a total failure of her kidney. Her husband saved her life by donating his kidney. Even though she had a successful operation in 2017, she faced complications adapting to the new organ. When her husband, Erwin Bach, donated the organ for her surgery, she was taken aback. She was "elated by the grandeur of his offer," according to USA Today, but she was also glad, overwhelmed, and pleased that she made it through that alive.
Husband
Bach was a label executive with Turner's record company, EMI, in Europe when the two met for the first time. Roger Davies, her longtime manager, had dispatched him to meet her at the airport. Turner recounts being immediately captivated to him in the HBO documentary. She describes how her heart "went bah-boom." "It means a soul has met,"
Despite the fact that the pair met in the mid-1980s, they didn't marry for another 27 years. The spectacular wedding took place in Zurich, Switzerland, at their lakeside mansion.
Bach dabbled in acting for a time, appearing in the 1999 film Maldito Amor: Demasiado Tarde. He also aided in the production of TINA's HBO documentary feature in 2021.
Within the music industry, he is well-known. As the managing director of EMI Recorded Music Switzerland, he worked with artists such as Queen, Paul McCartney, Pink Floyd, and Radiohead over his career. Erwin has a net worth of $50 million, according to Celebrity Net Worth.
Mother
Her mother, Zelma Bullock, was abused by her father, Floyd Bullock before they both abandoned her when she was a youngster. Zelma was frigid and unloving even when Tina was reunited with her mother when she was a superstar.
Tina revealed in the documentary that her mother was harsh and that after she became famous, she tried to make her feel better because she didn't have a spouse and was alone, but she still didn't like her.
In the documentary she shared her mother went missing and never came back "My mother—she used to sit in the window of the kitchen when she was making dinner on Sundays. I used to just watch her because she was so pretty. One day, she wasn't in that window. She was never in it again. I wanted her to come for me. And I waited. She never did. And it was alright. You know why? I'm a girl from a cotton field who pulled myself above the destruction and the mistakes. And I'm here for you."