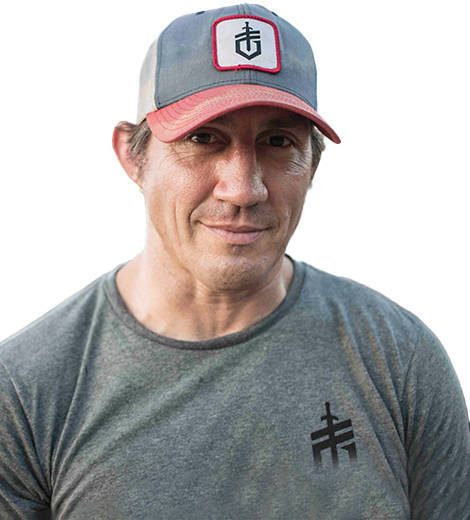 Quick Wiki
Full Name

Timothy Fred Kennedy

Occupation

MMA Fighter, Former UFC Fighter, U.S. Army Special Forces Veteran

Nationality

America

Birthplace

California, USA

Birth Date

Nov 01, 1979

Age

43 Years, 10 Months

Nickname

Tim Kennedy

Zodiac Sign

Capricorn

Relationship Status

Married

Wife

Ginger Kennedy

Height

1.8 m

Weight 84 kgs
Net Worth

$1 million

Children

4

Son

1

Daughter

3
Quotes
"I think we are supposed to go to bed tired. Steve Jobs did not swing a sledgehammer, or go shoot someone in the face, but there is no question that Steve Jobs went to bed tired."
"They didn't hand me that green beret because I was smart. They gave it to me because I worked hard. I didn't get a college diploma because I was the smartest kid in the room. I got tutoring in calculus, and I had three people read my final paper in English 2. I wasn't ranked in the top 10 in the world in MMA for over a decade because I am genetically gifted or a steroid user. I am neither of those things. I just worked harder than everyone else."
"The moment I step off in a non-permissive, semi-permissive — even in a permissive — environment, I am profiling all the time that is the thing that saves my life."
Professional MMA Fighter & U.S. Special Forces Veteran
Tim Kennedy | Biography
 Retired professional mixed martial artist
As a Special Forces serviceman, Kennedy was deployed in Operation Enduring Freedom and Operation Iraqi Freedom. In 2008, he was again deployed overseas. During this period, he wrote three volumes of 'Letters from a Foreign Land,' documenting his time in combat as a sniper at various locations worldwide, including Afghanistan, South America, and the Caribbean. He also served as a sniper instructor, sniper, and the principal combat instructor for C Company, 3rd Battalion.
---
Tim Kennedy is one of the experienced American mixed martial artists who fought in the UFC Middleweight division until his retirement in 2017. He is also a decorated Special Forces veteran of the U.S. Army. He is the only soilder who has won 'All Army Combatives Tournament'  three times.
Who is Tim Kennedy?
Tim Kennedy is a ranger, Special Forces sniper, author, tv host, and entrepreneur. Tim Kennedy began Mixed Martial Arts (MMA) during his college. After graduating in 2002, he joined the United States Army and served as Green Beret Sniper and Army Ranger for six years.
In 2009, he returned to his MMA career and fought as a Strikeforce and Ultimate Fighting Championship (UFC) fighter until his retirement in 2017. He was ranked among the top Middleweight fighters in the UFC.
Kennedy has also authored 'Letters from a Foreign Land,' documenting his time in combat as a sniper at various locations worldwide, including Afghanistan, South America, and the Caribbean. 
Complimenting to his fighting and military achievements is his entrepreneurial drive: he co-founded an apparel brand Ranger Up, a self-defense training institution, Sheepdog Response, and an educational institution Apogee Cedar Park: an Acton Academy. He also appeared in History Channel's historical documentary series Hunting Hitler (2015), and Discovery Channel's reality show Hard to Kill (2018).
Early Life and Education
Timothy Fred Kennedy was born on 1 September 1979 in a Christian family in San Luis Obispo, California. Born as the second son, Kennedy grew up among his brother and sister.
Growing up, Kennedy was an energetic boy. He had been expelled from the first private school at the age of five because he was an "energetic" child. On the website of Apogee Ceder, he wrote, "There was nothing wrong with me. I just needed purpose and a healthy way to direct all of my extra energy. Now as parents we searched out schools for our own children. Having traveled, lived, and worked all over the world I have seen first hand how education can change an entire country for good."
Later, his father enrolled him and his brother in boxing, wrestling, and Japanese jiu-jitsu classes to counterbalance their mother's influence on them. The father didn't want his sons to be overly influenced by their mother, who had placed Kennedy in piano and cooking lessons.
In 1998, Kennedy completed his high school at Eagle Academy before going to Columbia College in Missouri and graduating in Criminal Justice in 2002. Kennedy also competed in sanctioned mixed martial arts fights during his college days.
Military Career
After graduating, Kennedy joined the United States Army under the Special Forces training program called 18x in 2003. He later received 'Basic Combat Training,' 'Advanced Individual Training,' 'Basic Airborne Course,' and the 'Special Forces Qualification' courses at Fort Benning, Georgia as an 11 B (infantry). He then continued Special Forces training at Fort Bragg, North Carolina, before being awarded Green Beret in 2005.
In 2007, he was added to the 7th Special Forces Group (A) at Fort Bragg as part of an Operational Detachment Alpha (a specialized independent team for diverse missions). During his time there, he became an honor graduate from Ranger School and also trained at Special Forces Sniper School. He also completed many advanced courses. In the same year, Kennedy was featured in Dick Couch's 'Chosen Soldier,' a book about the Green Beret selection, under the moniker "Tome Kendall."
As a Special Forces serviceman, Kennedy was deployed in Operation Enduring Freedom and Operation Iraqi Freedom. In 2008, he was again deployed overseas. During this period, he wrote three volumes of 'Letters from a Foreign Land,' documenting his time in combat as a sniper at various locations worldwide, including Afghanistan, South America, and the Caribbean. He also served as a sniper instructor, sniper, and the principal combat instructor for C Company, 3rd Battalion.
In 2009, Kennedy transferred from his active duty to the Texas Army National Guard's 19th Special Forces Group, where he would serve as Special Forces Weapons Sergeant. He would retire from the U.S. army somewhere along the way before he got listed in the U.S. Army Special Forces in 2017 after the military leadership changed from President Barack Obama to President Donald Trump's team. He re-joined the army because of the involvement of National Security Adviser H.R. McMaster and Secretary Of Defense gen. James Mattis in the army's leadership.
Appearing on Fox & Friends Weekends in April 2017, Kennedy praised the then President, Donald Trump, for letting the military take appropriate actions on the ground. Kennedy also expressed support and a feeling of respect for Trump for ordering the army to drop the "mother of all bombs" on ISIS caves in Afghanistan. He said that the military "got our teeth back" under Trump's leadership and boasted that he would get support from the administration. "I'm pumped to work for those guys," he added. 
Early MMA Career
After receiving the initial training at Dokan School of Martial Arts in Atascadero, California, from Terry Kelly and Barry Smith, Kennedy debuted his MMA career in 1996. In 1999, he began his MMA training with Gan McGee, Chuck Liddell, John Hackleman, and Jake Shields at The Pit in San Luis Obispo. His professional fight started in 2001. 
Kennedy achieved considerable success and fame in February 2003 at the one-night tournament at 'Extreme Challenge 50.' His explosive power punches won him all three fights. He went on to earn stats of 30 victories out of 31 amateur fights.
Kennedy later took a break from his MMA career for some years after getting enlisted in the Army in 2004. He fought only a couple of times between 2003 and 2008 due to his military obligations. He fought once in 2006 and once in 2007 but could not fight in 2008 due to Army deployments overseas.
Strikeforce
After serving for six years as Green Beret, sniper Army Ranger in Special Forces at Afghanistan and Iraq, Kennedy returned to MMA with a win over Nick Thompson on 1 June 2009, at 'Strikeforce Middleweight Challengers: Villasenor vs. Cyborg' in Kent, Washington. He won the match via technical knockout (TKO) or stoppage in the second round. He achieved an impressive win at 'Strikeforce: Challengers' in Tulsa, Oklahoma, on 25 September 2009, over Zak Cummings in the second round via Submission (North-South Choke).
On 16 June 2010, Kennedy fought against Trevor Prangley at 'Strikeforce: Los Angeles' and won over him in the first round via Submission (Rear-Neck Choke). On 21 August, he lost to Ronaldo Souza in round five at 'Strikeforce: Houston.' 
On 5 March 2011, Kennedy defeated Melvin Manhoef via submission in the first round at 'Strikeforce: Feijao vs. Henderson.' He achieved his next victory in the same year in July when he won over Robbie Lawler at 'Strikeforce/M-1 Global: Fedor vs. Henderson' via unanimous decision in the third round.
The following year, he faced Luke Rockhold on 14 July 2012, at 'Strikeforce: Rockhold vs. Kennedy' and lost the fight via unanimous decision.
The same year, Kennedy was expected to face Trevor Smith on 3 November at 'Strikeforce: Cormier vs. Mir.' But the event was canceled due to injuries to headliner Frank Mir. On 12 January 2013, the event was held at 'Strikeforce: Marquardt vs. Saffiedine,' in which Kennedy won in the third round via submission .
Ultimate Fighting Championship
Upon the closure of Strikeforce by its parent company Zuffa in January 2013, Kennedy, along with other fighters, was listed in the Ultimate Fighting Championship (UFC). Kennedy's first fight for UFC was with Roger Gracie on 6 July 2013, at 'UFC 162: Silva vs. Weidman.' He won the match via unanimous decision in the third round. 
On 6 November, Kennedy faced Rafael Natal at 'UFC Fight Night 31: Fight for the Troops 3' and won via knockout in the first round. The win also led him to earn his first 'Knockout of the Night Bonus Award.' His next fight was on 16 April 2014, with Michael Bisping at 'UFC: The Ultimate Fighter Nations Finale. He won the fight in round-5 via unanimous decision.
The same year on 27 September, Kennedy fought Yoel Romero at 'UFC 178: Johnson vs. Cariaso.' He lost the fight in the third round via TKO. Kennedy nearly finished Romero in the final seconds of the second round, and the bell eventually saved the latter. Romero, his cornermen, the referee, and the UFC cutman had all been criticized for their actions resulting in a 28 seconds delay after the bell rang for the third round. In the end, Kennedy earned a 'Fight of the Night Bonus Award' even though he lost the fight.
On 10 December 2016, Kennedy played his final middleweight match at UFC 206: Holloway vs. Pettis against Kelvin Gastelum and lost via TKO in the third round.
Later, on 17 January 2017, Kennedy announced his retirement from MMA through his social media statement.
On UFC Pay
As a UFC fighter, Kennedy was never satisfied with the payment given by the UFC to the players.
In 2013, he openly spoke to Callum Leslie of Placetobenation and said, "It's a good thing I have another job because the UFC doesn't pay very well," Kennedy said. "It's pathetic that so many fighters have to have other jobs… I'm one of the three percent of guys in the whole entire sport, and it would be slim pickings to survive off what I make in fighting."
He also claimed that he could be earning more if he was a cop, firefighter, or grocery store employee. He supported his claim by giving a breakdown of his income from UFC 162. He revealed:
Total Purse: "$55000" from UFC 162 with "$70,000" win bonus. 
Sum left after expense (medicals, fight teams, and camp): $20,000 before tax
Expense breakdown: 59% of purse before tax—nutrition (12%), manager (10%), gym fees (13%), coach (10%), camp lodging (8%), fight medicals (3%) and equipment (3%).
Note: The sums don't include locker room bonuses and sponsorship pay.
Bare Knuckle Fighting Championship
On 30 March 2021, Kennedy hinted at a possible return to fighting with BKFC (Bare Knuckle Fighting Championship), which had previously signed Paige Vanzant. On the post uploaded with a picture featuring two model fighters with texts title "Bare Knuckle Fighting Championship" and texts description "Time For Comeback," he hinted in the caption that he would get back once he was healthy. He said, "Big things coming. Rehab first, fisticuffs second." He was then recovering from a surgery he had after suffering a knee injury. 
Business Ventures
In 2006, Kennedy co-founded Ranger Up, a military clothing store offering the original Army, Navy, Air Force, Marines, and Coast Guard apparel brands.
In July 2016, he founded Sheepdog Response, an institution that teaches people self-defense skills and provides the "tools" to respond to violence such as mass shootings, terrorist attacks, violent mugging, or home invasion.
"The answer is not more laws. The wolves don't follow them. We must give the good guys the tools they need to effectively respond to violence. The more Sheepdogs we can train to be truly ready to respond to a mass shooting, terrorist attack, violent mugging, or home invasion, the better the chances are that the bad guys will get what they deserve and the good guys will survive. Most people sign up for martial arts or weapons training expecting to learn realistic self-defense, and few get it", he writes on what Sheepdog Response is about on the company's magazine.
Apogee Cedar Park
Kennedy was kicked out of his first private school when he was five years old. Nothing was wrong with him. He simply needed a sense of direction and a healthy outlet for all of his excess energy. Years later, after being a parent himself, he began looking for schools for his children. He had seen the power of education while traveling, living, and working all over the world. 
With the shared vision of revolutionizing learning "to do" and "to be" even more than learning "to know," Kennedy (along with other educators, innovators, entrepreneurs, and parents) founded an individualized principles-based educational institution, Apogee Cedar Park: an Acton Academy, on 24 November 2020.
Award and Recognition
Kennedy won several awards during his military and MMA career. He was awarded the Army's 'Bronze Star Medal' with V device for his contribution serving in Iraq as a sniper, combative instructor, and sniper instructor multiple times.
He also had three consecutive wins at the 'Extreme Challenge 50 Middleweight Tournament' in 2003. Kennedy was also a recipient of the UFC's 'Knockout of the Night Bonus Award' on 6 November 2013 and 'Fight of the Night Bonus Award' on 27 September 2014.
TV Shows
In 2007, Kennedy appeared in the TV specials of HDNet Fights: Reckless Abandon and IFL World Grand Prix. He also owns the credit for the 2010 documentary, A Fight for the Troops, and had his figure on The EA Sports MMA video game released in the same year.
In 2010, he appeared in the action game-show, Deadliest Warrior, in which he played a role of a U.S. Army Ranger. Then, a year later, in 2011, he was the cast of a 20 minutes short documentary, 9-11: A Fighting Spirit. In addition to it, he starred in the reality-TV Ultimate Soldier Challenge as the Green Beret in 2013 and, in Warriors, a documentary short in 2014. He further hosted the TV Series Iron Dragon TV in 2014 and worked in the action, comedy, and horror movie Range 15, in 2016. He was also an assistant stunt coordinator.
From 2016 to 2017, he represented his professional stature as a UFC Fighter & former Special Forces veteran in the talk show Fox and Friends from 2016 and 2017. He later had his share in the success of the historical documentary series Hunting Hitler from 2015 to 2018. He was a guest in the comedy talk show, The Joe Rogan Experience, once in 2014 and the next time in 2018.
Representing his reputation as a former UFC Fighter & Green Beret, he also appeared in the news show Watters' World in 2018. Additionally, he appeared as a guest in other talk shows such as Louder with Crowder (2016 & 2018) and Celebrity Page (2018). 
In 2018, he starred in the Discovery Channel's reality TV show Hard To Kill. The six-episode reality show featured Kennedy's efforts to learn and handle the country's most dangerous jobs, such as test pilot, American bullfighter, Bush pilot, avalanche rescuer, bomb technician, and commercial fisherman. In 2016, he co-produced and starred in the short movie Slaves as Mario Silverton and was a stunt coordinator in the TV special Steve-O: Guilty as Charged in the same year. He produced a documentary, Not a War Story, in 2017
'Hard to Kill'
Never had he ever risked his life and limb before on any national television until his Discovery Channel show, Hard To Kill, where he took upon some of the world's deadliest jobs not only to see if he could do them but also in the hopes that doing so will inspire him to do something amazing as well.
Kennedy accepted an interview with Onnit Academy in 2019 at 12,000 feet in the Rocky Mountains while filming Hard to Kill. He had dug himself out of an avalanche, and there he was, sharing his simple secret to developing a strong will and an adventurous life.
"There are ski patrol guys here who use explosions to cause controlled avalanches so that they don't have uncontrollable ones that kill hikers or skiers. It's a crazy, dangerous job, and they save so many lives every year. My mission was to come here and experience what it's like to be them on their best and worst days", which is what he said he wanted to accomplish from the show.
He added on why he was risking his life for the show, "Because all of those other things that I've done in my life—all those decisions I made—have prepared me to do things that most people can't do. So I'm the man for the job." 
Tim Kennedy in Afghanistan 
As the Taliban finalized their control of Afghanistan in August 2021 and the United States hurried to evacuate its friends and people, veterans in the United States received phone calls, emails, and messages from desperate Afghans appealing for assistance. 
Many of these veterans, many of whom were previous members of the elite Special Operations Forces, formed relief initiatives such as The Pineapple Express, Save Our Allies, and others, which assisted in the evacuation of thousands of refugees from the country.
As per 2021 reports from BBC, Kennedy headed for Afghanistan during the evacuation process, supporting NGOs.
Although it is unknown to what extent Task Force Pineapple and other groups like it have collaborated directly with the US government, official linkages do exist. "The group I was attached to as a volunteer was listed in the command center as a supporting element. We were part of the team," Kennedy wrote on Twitter in August 2021.
Kennedy spoke out about his decision and said: "I can't sit here and do nothing. I feel a sense of duty to get the allies of the US out. I was compelled to go. I have to do something."
He contributed to Save Our Allies, a collaborative project between Mighty Oaks Foundation and The Independence Fund to save America's allies while healing veterans.
"We had a very clear mission in who we were trying to identify and get out, and American citizens were number one," said Kennedy, who spent three days in the country assisting with evacuation missions and working to "identify high value targets of the Taliban that needed to be rescued." Kennedy revealed to Fox News in 2021. "It was a landscape and a battlefield that was something that I had never experienced before and it was absolute mayhem."
Kennedy also commented on the time a suicide bomber detonated a bomb outside the Abbey Gate at Kabul's airport, killing 13 US service personnel and injuring at least 18 more (according to US officials.)
"I was on a full C-17 loading Afghans when the bomb went off," Kennedy said. "You can't stop. You're in an aircraft with 500 people's lives right there. The aircrew were incredible, and we were just focused on [completing the mission]," he said.
Kennedy also explained that the miseries of people getting to the airport were terrible, noting how hazardous it is to get them through the gates when hundreds of thousands of people are pushing their way across. 
Kennedy spent most of his time in Afghanistan with three other volunteers, one of whom reportedly dropped 37 pounds in ten days as evacuation operations intensified. The rescue team had 60 years of total experience because of Kennedy's assistance.
"We didn't sleep, we didn't eat," Kennedy said, describing their remarkable work to "smuggle people past the Taliban and onto the American base."
According to him, the recognition and screening process for people being rescued was more difficult than the Department of State or Department of Defense.
"Right when I got on the ground, we were doing a reconnaissance of a new rat line, a spot that we were planning on that evening trying to smuggle some more people through and as I went around a corner I look up on top of a building and there is a Taliban listening post/observation post with trained observers that were looking into the airfield to try and identify where all of the American forces were."
Kennedy stated that during the missions, "a variety of people" were saved, including Americans, Christians, pilots, orphans, and teachers.
He also mentioned that they had a sniper rifle up there, and their purpose was to deal death to American soldiers and Afghans attempting to flee. Kennedy explained, adding that the operation had to be moved a few hundred meters behind another structure so those men wouldn't shoot at them.
"It's freaking horrific," Kennedy remarked of what he saw while assisting with the 8,911 people's rescue operations.
Married to His Wife Ginger Kennedy
Kennedy happily shares his nuptial bond with his wife, Ginger Kennedy. The couple together has three daughters and a young son who was born in April 2015. "I want to introduce you to my son Rollo Michael Kennedy. Perfectly healthy in every way. 9lbs 21," he wrote on his Twitter on 1 April 2015.
In 2018, Kennedy posted a video on his Twitter simulating a kidnap scenario of her daughter with the help of his two best friends to teach his daughter how easy it was to get kidnapped. 
"This is a video from a few years ago of one of my brilliant and beautiful daughters. Like all kids, their confidence outgrows their abilities. She is already a fierce success in every way as a young adult. She is on the path of becoming a protector herself", he captioned the video.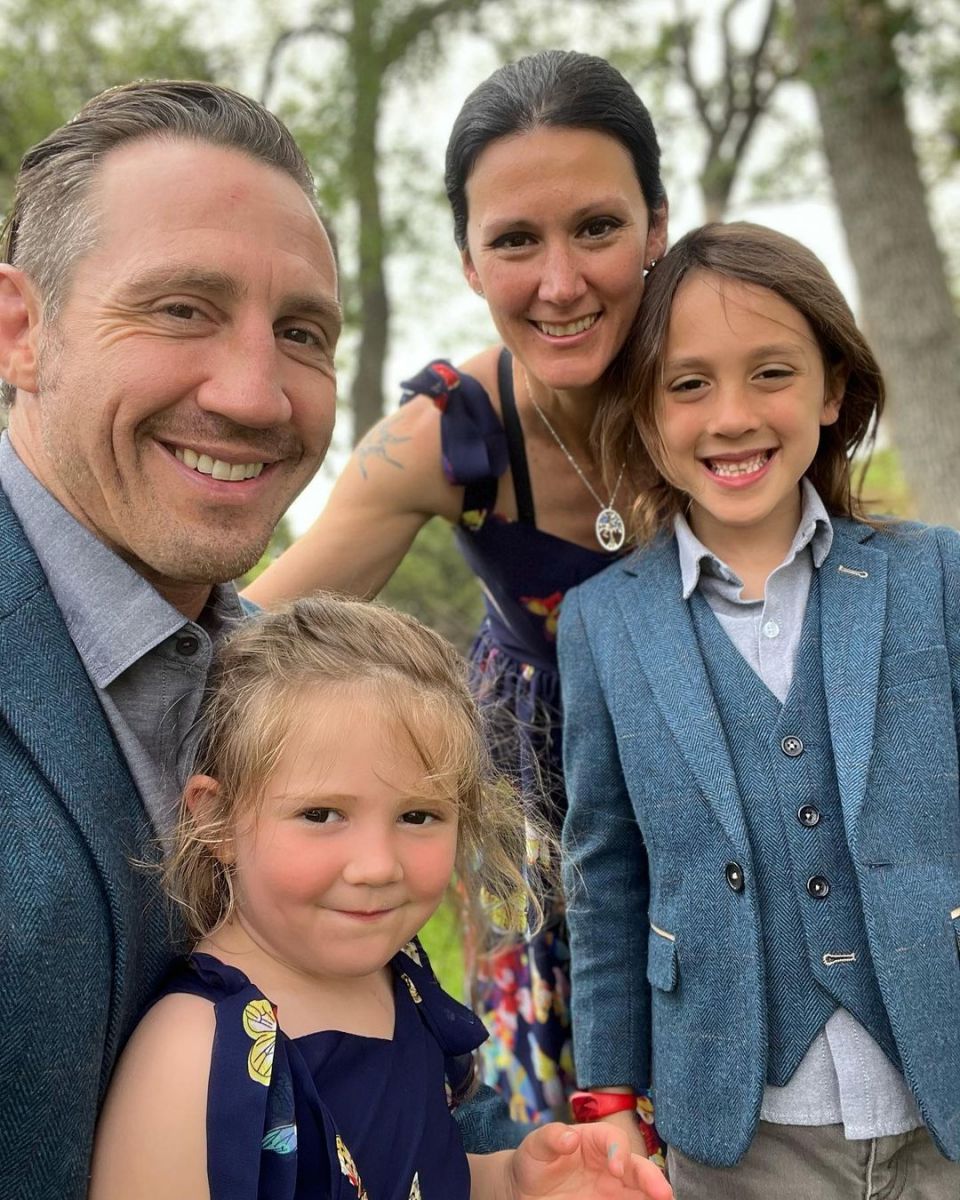 Tim Kennedy Workout
Kennedy stays busy with his various works, varying from military duty, occasional jiu-jitsu super fights, and on-screen appearances. However, he works out at least 12 times every week which helps him prepare for the unexpected pandemonium. 
He might be required to travel nine miles while carrying a 55-pound pack and then engage in a gunfight in his military career. 
His weekly workout routine includes:
Brazilian Jiu-Jitsu for three to four sessions.
Two heavy bag or mitts sessions.
A day of hot yoga with an added dose of calisthenics.
Ninety minutes of steady-state cardio.
Kennedy also takes an "out of the box" trip to Big Tex Gym, a strongman gym where he pushes himself.
Moreover, he has a trip to the Onnit Academy on Friday to compete against any pro athletes or staff members that may be present. Finally, Kennedy does something he enjoys on Wednesdays, such as a barbell complex or Tabatas. Then, he tops it off with one day of absolute strength.
"Fitness is the cornerstone of everything I do," he says. "My enjoyment of food. My ability to sleep. My efficiency at work." He said of his routine. "Even my cognitive effectiveness in the business-entrepreneur world would be affected if I couldn't train. It is all interwoven and interconnected."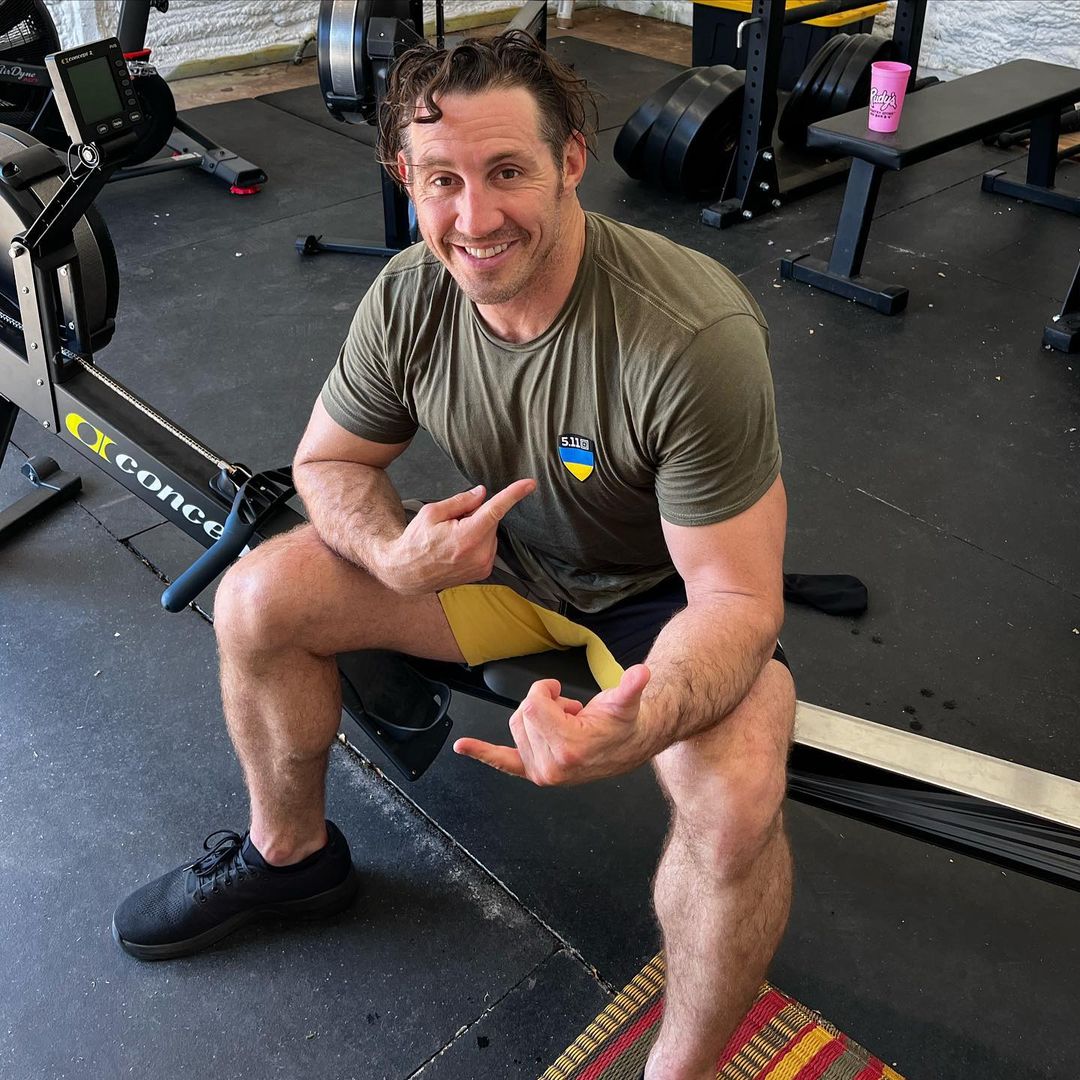 In May 2021, he launched the fitness app called 4 Pillars Fitness by SDR. The app is developed by Kennedy and the renowned athletic performance trainer Juan Leija.
According to their official website, their fitness app comprises the four main foundations of fitness including strength, flexibility, aerobic capacity, and body composition.
What is Tim Kennedy's Net Worth?
The American retired professional mixed martial artist Tim Kennedy has a net worth of $1 million, according to Celebritynetworth.  
Did you Know?
When the US was actively fighting against ISIS, Kennedy posted his home address for the terrorists to see, inviting the "cowards" to come knocking. He later explained how the group must be eliminated by force. His home is supported with bulletproof glass to protect his family from outsiders.
He describes himself as "unapologetically American."
He possesses black belts in Modern Army Combatives and Brazilian Jiu-Jitsu. 
Fact-checking and Ethical Concerns
We assure our audience that we will remove any contents that are not accurate or according to formal reports and queries if they are justified. We commit to cover sensible issues responsibly through the principles of neutrality.
To report about any issues in our articles, please feel free to Contact Us. Our dedicated Editorial team verifies each of the articles published on the Biographyhost.