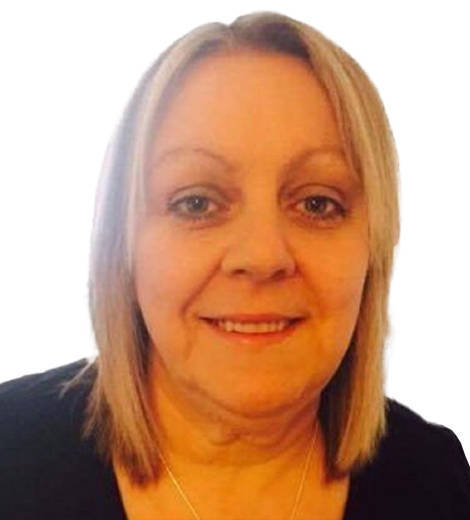 Thelma Riley | Biography 2021
British educator Thelma Riley is recognized as the first wife of British musician and rock icon Ozzy Osbourne.
---
British educator Thelma Riley is recognized as the first wife of British musician and rock icon Ozzy Osbourne.
Who is Thelma Riley?
Thelma Riley, also known as Thelma Osbourne and Thelma Mayfair, was married to Black Sabbath's lead vocalist Ozzy Osbourne from 1971 to 1982.
After meeting for the first time in 1971, Riley and Osbourne dated for few months, and they married in July of the same year. They went on to have two children together, Jessica and Louis. However, the couple divorced in 1982 after facing many challenges due to Osbourne's substance abuse and cheating habit.
Riley stayed away from the spotlight after getting separated from Osbourne and began teaching at a school in Leicestershire. She raised her children as a single mother until they could stand by themselves. 
Personal Life
Osbourne gained fame in the 1970s with the rising popularity of their heavy metal band Black Sabbath. Riley first met Osbourne at a nightclub, Rum Runner in Birmingham, in 1971. At that time, she worked at the same nightclub. She had a son named Elliot from her previous relationship.
After meeting for the first time, they dated for few months and got married in July of the same year. The couple also gave birth to two children, namely Jessica Starshine Osbourne in 1972 and Louis John Osbourne in 1975. 
"Shortly after I became successful with Black Sabbath, I met Thelma in a nightclub. Then we got married, and we had two children, Jessica and Louis. We bought a house for 20,000 pounds. I thought, 'I have arrived.' Not realizing it was a giant mirage. Something ain't feeling right," said Osbourne about his marriage with Riley.
Drug Abuse & Divorce
In 1979, Osbourne was expelled from Black Sabbath due to his substance abuse issues. Subsequently, he pursued a solo career.
Osbourne's substance abuse also affected his personal life. Their marriage was engulfed in cheating scandals, and the inability of Osbourne to cater proper time to their relationship crumbled their marriage. His relationship with Riley ended in 1982. They divorced in 1982. Their children also stated that Osbourne had not been a good father. 
In a 2011 documentary called God Bless Ozzy Osbourne, Louis reminisces that his father's drinking behavior had ruined his childhood. 
Jessica also recalls that her father missed their important childhood memories: "I don't remember being put to bed or having a bath by dad or anything like that. I wouldn't say he was there for us, no, never on sports day, school trip, parents' evening. He wasn't like that, no." 
Osbourne also admits that he couldn't stand up to be a good father. He also confesses that marrying Riley was "a terrible mistake" and that he had put her "through hell."
"I thought money would buy everything, would fix everything … but money would buy the alcohol and the drugs, and I behaved f*cking badly. The way I treated Thelma, it was wrong. I treated her really badly and the kids, two children. I was a very selfish, self-centered, egotistical guy, and I f**ked around from day one, and that ain't cool. And my wife just had enough," says Osbourne.
Osbourne married Sharon Arden the same year he got divorced from Riley. Arden was the daughter of his band Black Sabbath's manager Don, and she was working as a receptionist for her father at the time.
Osbourne and Arden had three children together, namely Aimee (1983), Kelly (1984), and Jack (1985). Their marriage positively impacted his life as he eventually quitted drugs and alcohol, and he became sober in 2013.
The same year, Osbourne reunited with Black Sabbath until it disbanded in 2017. He also appeared in the MTV reality show The Osbournes (2002-2005) and in History TV's reality series Ozzy & Jack's World Detour (2016-2018).
Fact-checking and Ethical Concerns
We assure our audience that we will remove any contents that are not accurate or according to formal reports and queries if they are justified. We commit to cover sensible issues responsibly through the principles of neutrality.
To report about any issues in our articles, please feel free to Contact Us. Our dedicated Editorial team verifies each of the articles published on the Biographyhost.