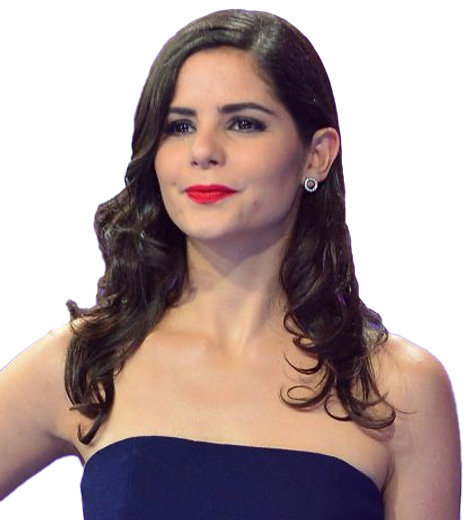 Quick Wiki
Full Name

Samantha Dagnino

Occupation

Actress, Singer, Song-writer

Nationality

Venezuelan

Birthplace

Caracas, Venezuela

Birth Date

Jul 30, 1988

Age

35 Years, 2 Months
Cast of 2016 Telenovela 'Silvana Sin Lana'
Samantha Dagnino | Biography
Samantha Dagnino is a well-known actress and singer who got featured in the TV series 'Silvana Sin Lana.' Her recent project includes the 2020 movie 'Pen Pal,' where she portrayed Scripty Rita. Another movie, 'A Nomad River,' is set to release in 2021, and Dagnino will play the role of Samatha. The movie is currently in post-production. The artist launched her first album titled 'Play With Me' in June 2017.
---
Samantha Dagnino is a well-known actress famous for the TV series Silvana Sin Lana.
Who Is Samantha Dagnino?
Samantha Dagnino is an actress and singer. She rose to fame after being featured in the TV series Silvana Sin Lana as Margarita Hernandez. She started doing advertisements when she was four years old. She joined a musical group at seven and appeared in her first film at 10.
The movies Solo (2014), Tamara (2016), and Bolivar, Man of Difficulties (2013) are among her other cinematic credits.
Age & Early Life
Samantha Dagnino was born on 30 July 1988 in Caracas, Venezuela. She is 33 years old as of 2021.
The Venezuelan actress began her professional singing career at the age of 10. She sang a track and got featured in Oscar's Magic Adventure film when she was 12. However, her first on-stage performance was when she was 16 years old, and it was from that moment Dagnino developed her love for music and acting.
Born in a musically blessed family, Dagnino's life has always been surrounded by music. Her father, Pablo Dagnino, was a former member of the music groups - Sentimiento Muerto and Los Pixels. Her mother, chef Helena Ibarra was a former manager of Sentimiento Muerto music group. 
Dagnino attended the first rock concert when she was in her mother's womb. She slept in guitar cases as a newborn, and she went to recording studios to watch her mother.  Her first instrument was drums, and she started playing when she was fourteen years old. In fact, she asked for a drum kit instead of a "quinceañera" party. However, when she moved to New York, for the first time at the age of 18, she had to sell her drum kit which made her sad. "I had to sell my drums and it was really sad, but I love hopping on a drum set every time I see one," she wrote on her Instagram.
Before returning from New York, the artist began her songwriting process while studying acting at Stella Adler Studio. All her lyrics were in English, which was her second language.
Acting Career
Dagnino started her acting career in 2000 at 12. She featured in a movie titled Oscar's Magic Adventure as Abril.
In 2010, she portrayed Nina in a fantasy movie, Desautorizados. The following year, she appeared in Bolivar, Man of Difficulties as Pepita Machado.
'Desautorizados'
Desautorizados, known as Unauthorized in English, is a fantasy movie made in Venezuela and released in the Spanish language. It was released on 26 March 2010. The fantasy drama was directed by Elia K. Schneider and written by Fernando Butazzoni and Rosa Clemente García. 
Samantha Dagnino got the role of Nina when she was 18 years old. It was her first lead role in a movie. It also starred actors like Erich Wildpret as Elias, Juan Carlos Alarcón as Federico, Dad Dager as Raquel, Albi De Abreu as Andy, Paul Fellermeier as the rapist, Manuel Trotta as Abi Ashkenazi and Rafael Uribe as Matta. 
In August 2016, Dagnino shared a throwback picture of her kissing scene from the movie on her Instagram. "This particular shot was challenging because we shot the scene in a dumpster amongst huge piles of rotting garbage. I call it "The trashy kiss of Nina and Federico," she captioned it.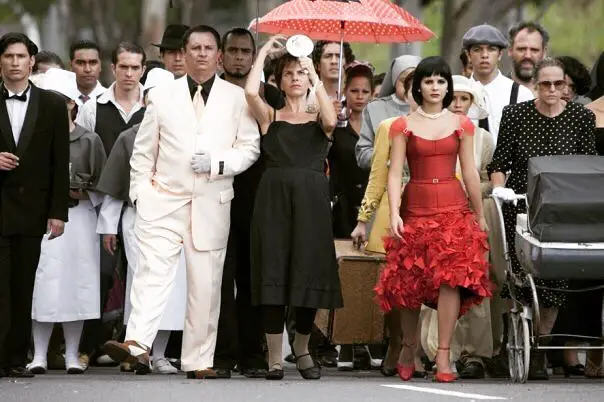 'Bolivar, Man of Difficulties'
Bolivar, Man of Difficulties is a 2013 Venezuelan film directed by Luis Alberto Lamata. In Spanish, the movie is titled Bolívar, el hombre de las dificultades. The movie is based on the challenges faced by Simon Bolivar during his Caribbean exile in the years 1815 and 1816. The movie was shot in six months in locations, including Cuba and Venezuela.
The lead role of Bolivar is portrayed by Roque Valero. Dagnino played the role of Pepita Machado alongside artists like Jorge Reyes, Juvel Vielma, Daniel Rodrguez Cegarra, Alberto Alifa, and Rafael Gil.
'Solo' and 'Nora'
In 2014, the actress played the role of Glenda in a thriller movie titled Solo. The film follows Tomas, a military man who has a bright future ahead of him. But, his blind son hears things that others don't and senses that something big is to occur. Her film Solo also represented Venezuela in the 2014 lineup for the 29th Santa Barbara International Film Festival. The event took place from 30 January 2014 to 9 February 2014. The movie was directed by José Ramón Novoa. 
The same year, Dagnino appeared in the television show Nora. She portrayed Solange Moros in one episode. 
'Tamara'
Dagnino rose to prominence in 2016 when she got the role of Enfermera in the movie Tamara. The movie is based on the real-life story of Teo. The story is about a prominent, brilliant lawyer, married for four years and a father of two children, who wants to carry out his long-held secret of becoming a woman.
The trailer of Tamara was premiered to encourage the National Assembly's decision to proclaim 17 May as the Venezuelan Day Against Homophobia, Transphobia, and Biphobia. Tamara is Elia K. Schneider's fourth film, following Huelepega, Punto y Raya, and Desautorizados, and all were critically acclaimed and won several awards.
According to stats published by ASOINCI, the film was the highest-grossing Venezuelan film of the year in 2016, with over 17,000 spectators. Variety described the movie as, "an accomplished biopic that represented a progressive choice for Venezuela to choose as its foreign-language Oscar submission. A fine lead performance by Luis Fernandez keeps this coolly intelligent, melodrama-resistant account involving, even if the details of this "true story" have been largely fictionalized for the screen."
'Silvana Sin Lana'
Sandra Velasco's television show Silvana Sin Lana was an American drama produced by Telemundo. Rodrigo Bastidas and Elena Muoz wrote the original narrative. It was then adapted by Sandra Velasco and directed by Luis Manzo and Ricardo Schwarz.
Dagnino portrayed Margarita Hernández and appeared in 95 episodes of the series from 2016 to 2017. The show ended on 16 January 2017.
The show was a remake of Pituca Sin Lucas, a Chilean drama that initially aired on 19 July 2016.
The story follows a high-society woman who lost everything and was forced to relocate to a middle-class neighborhood with her three daughters and mother.
Besides Dagnino, other well-known cast of the series included Adriana Barraza, Marimar Vega, Eduardo Ibarrola, Roberto Escobar, Marcela Guirado, Thali García, Alexandra Pomales, Briggitte Bozzo, Ricardo Abarca, Patricio Gallardo, Santiago Torres, Vince Miranda, and Raury Rolander.
'Red Line'
Red Line is Dagnino's first project as a director and a writer. It is a 14-minute long comedy-drama released in 2019. The short film follows the story of Yogui, the clown. He meets a passionate street artist dubbed 'Feminist Snow White' amid Hollywood Boulevard. The two then decide to spend the day together.
It starred Veronica Osorio as princess period, David Russell Graham as a punk kid, Mauricio Gomez Amoretti as Yogui, the clown, and Carmen Moreno as an abused girl. Dagnino also shared a behind-the-scenes of the short film on her Instagram in May 2018. In the post, she thanked the artists who were involved in it.
'A Nomad River'
Dagnino played the role of Samatha in A Nomad River, released in 2021. It is a blend of fiction and nonfiction that examines the world through the lens of civilization. It is the story of four ordinary people who find themselves in unusual circumstances as they journey across India, an old culture grappling with climate change, water scarcity, poverty, and poor hygienic conditions. 
Musical Career
The artist launched her first album titled 'Play With Me' in June 2017. The album was a collection of eleven tracks with the promotional title track named 'Some Somebody.' The lyrics of the other hit songs in the album 'Don't Mind,' 'Secret Lover,' 'Make me Forget,' and 'Play With Me,' exposed the daring thoughts of the Latin American woman. The album was distributed worldwide through the iTunes digital store.
Debut EP
During that time, Dagnino was also promoting her debut EP titled Avalancha. She said it was a "teenagy rock album" that beautifully encapsulated who she was at the time. She described herself as a young woman who was attempting to discover her voice. "On that album you can hear glimpses of what later would be my project Samsara (the last song of that album is in english and completely electronic)," she said. 
Dagnino also confessed that she used to despise listening to Avalancha, but now she cherishes it. She said it reminds her of a simpler time when she was less aware of the world's difficulties.
'Money'
Dagnino released her single 'Money' on her birthday, on 30 July 2021. The song has received almost a thousand views on YouTube as of August 2021. The music video was directed by Dagnino and it was shot on an iPhone. Carmen Moreno was the director of photography. While the styling was done by Jose Dao, the makeup was done by Andreina Martin. 
'My feelings, my feelings, my feelings'
In October 2021, Dagnino released her next single titled 'My feelings, my feelings, my feelings'Halloween on the occasion of Hallaowewen .
Did You Know?
She was also a member of a band named Chicas Venenosas.

Dagnino has appeared in a music video for Laura Pausini's song.

She also featured in the music from Orlando Martínez's song 'Goodbye Lover, Goodbye Friend.'