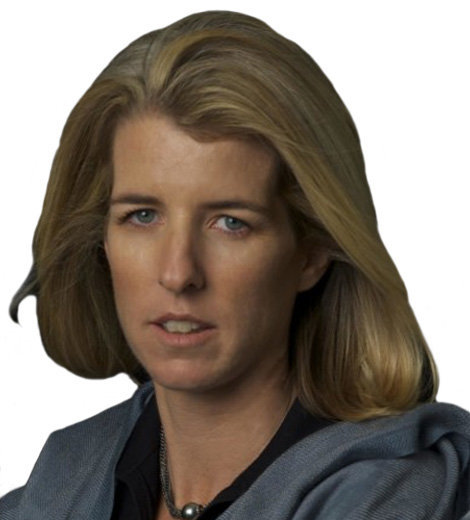 Quick Wiki
Full Name

Rory Elizabeth Kathrine Kennedy

Occupation

Documentarian

Nationality

American

Birthplace

Washington, District of Columbia, U.S.

Birth Date

Dec 12, 1968

Age

54 Years, 11 Months
Daughter Of Robert F. Kennedy.
Rory Kennedy | Biography 2021
Rory Elizabeth Kathrine Kennedy was born in Washington, District of Columbia, the United States, on 12 December 1968. She was born as the youngest of 11 children of United States Senator and the winner of the 1968 California Democratic Presidential primary Robert F. Kennedy and Ethel Kennedy. She was born six months after her father was assassinated on 6 June 1968 while campaigning for the Democratic presidential nomination. He got fatally shot at the Ambassador Hotel in Los Angeles, California. At the time, he had won five out of six presidential primaries.
---
Rory Kennedy is a Primetime 'Emmy Award' winning and 'Academy Award' nominated American documentary filmmaker. She is known for her socially concerned and politically charged documentaries.
Who is Rory Kennedy?
Rory Kennedy got involved in filmmaking during her senior year at Brown University after making her first documentary, Women of Substance, in 1994 to address the problem faced by pregnant women who were addicted to drugs. She then went on to make socially informed and politically charged television and theatrical documentaries. Her first feature documentary, American Hollow (1999), garnered several awards and was also nominated for the 'Primetime Emmy Award.' So far, she has produced around three dozen documentaries, including award-winning documentaries such as Ghosts of Abu Ghraib (2007), Ethel (2012),  Last Days in Vietnam (2014), and Above and Beyond: NASA's Journey to Tomorrow (2018).
Early Life and Education
Rory Elizabeth Kathrine Kennedy was born in Washington, District of Columbia, the United States, on 12 December 1968. She was born as the youngest of 11 children of United States Senator and the winner of the 1968 California Democratic Presidential primary Robert F. Kennedy and Ethel Kennedy. Two siblings later lost their lives out of 11, namely Kathleen ( born 1951), Joseph (born 1952), Robert Jr. (born 1954), David (1955–1984), Courtney (born 1956), Michael (1958–1997), Kerry (born 1959), Christopher (born 1963), Max (born 1965), Douglas (born 1967), and Rory (born December 1968, after her father's assassination). 
Rory was born six months after her father was assassinated on 6 June 1968 while campaigning for the Democratic presidential nomination. He got fatally shot at the Ambassador Hotel in Los Angeles, California. At the time, he had won five out of six presidential primaries.
"I grew up without a father, and with a sadness for sure, not having him or knowing him," she shared in an interview. "I also grew up with family who had a real sense of gratitude for the life we have, and for all the extraordinary gifts. There wasn't a lot of tolerance for feeling like a victim, or feeling sorry for yourself."
When she was still a teenager, Kennedy and her brother were arrested during a protest outside the South African Embassy. They had joined the protest after seeing the news in which they saw the anti-apartheid activities handled with handcuffs. After that, their mother took them to the protest area after their request.
Later, she was 15 years old when her brother, David, lost his life due to a drug overdose. Later, she lost her other brother, American businessman Michael Kennedy (age 39), in a fatal skiing accident in Aspen, Colorado, in 1997. Micheal was also Rory's godparent. He had been assigned the role by his mother, who had set the tradition of assigning each of her older children as a godparent to a younger child. In Aspen, Rory gave her brother mouth-to-mouth resuscitation after he dropped unconscious in the snow. 
After completing high school from The Madeira School, a private school for girls in McLean, Kennedy went to Brown University. During her sophomore year at the university, she organized a rally outside a Providence, R.I., supermarket, urging shoppers to boycott grapes in solidarity with migrant farmworkers. Later, she graduated with a degree in women's studies. 
Filmmaking Career
Kennedy got involved in filmmaking during her senior year at Brown University. She and her classmate Venessa Vadim came together to form the non-profit organization May Day Media, to work in the distribution and production of movies that focused on social conscience. Rory eventually made her first documentary, Women in Substance, to address the issue of pregnant women who were being imprisoned because of their drug and alcohol addiction.
Describing how she got into filmmaking, she shared, "I was a women's studies major, and I had been reading in the paper about cases of pregnant women addicted to drugs and alcohol who were being incarcerated simply because they were addicted at the same time as they were pregnant. A lot of them had actually tried to get treatment, but many programs wouldn't accept women who were pregnant." Finding such a serious issue was not coming out in the mainstream press, she decided to make a documentary about it."
She continued, "So I made a film about it called Women of Substance. It was on PBS, and we also did a fairly extensive education outreach campaign with it, and I loved the process. So I came to filmmaking from the perspective of social advocacy more than from a love of film, but I have grown to really love film, and particularly appreciate the history of the documentary form."
Kennedy's first documentary film Women in Substance was released in 1994. After making her first documentary, she directed and produced her first feature documentary about a struggling Appalachian family called American Hollow in 1999. The documentary made it to HBO, and it was also screened at the Sundance Film Festival. She then did a slew of socially conscious television and theatrical documentary projects. In 1999, she directed and produced two more documentaries, such as Different Moms, a story of three mentally impaired mothers, and Epidemic Africa, based on the growing number of African children orphaned by the HIV/AIDS epidemic.
During the 2000s, Kennedy made around two dozen documentaries, including The Changing Face of Beauty (2000), Hidden Crisis: Women & AIDS (2002), A Boy's Life (2003), Street Fight (2005), Ghosts of Abu Ghraib (2007), and Shouting Fire: Stories from the Edge of Free Speech (2009). 
'Ghosts of Abu Ghraib'
Her 2007 historical war documentary Ghosts of Abu Ghraib — based on the prisoner abuse scandal at Iraq's Abu Ghraib prison in the fall of 2003, won the 'Primetime Emmy Award' that same year.
Kennedy featured the voices of both the victims and guards who tortured the prisoners. However, she had initiated the project to find out why ordinary people get involved in torture, from the perspectives of perpetrators. While researching and interviewing the perpetrators, she found out that they were involved in torture not because of their personal choice but due to the commands they get. She then explored the psychological and political context of the Abu Ghraib torture and prisoner abuse scandal. She said, "Ghosts of Abu Ghraib looks at the policies that were put into place after 9/11 that I believe contributed directly to what happened at Abu Ghraib, looking up the chain of command as to who was responsible for what happened. Not just at the soldiers."
Ghosts of Abu Ghraib premiered on 19 January 2007 at the Sundance Film Festival. It was also shown at Human Rights Watch Film Festival, Cleveland International Film Festival, and Oslo International Film Festival that same year.
The Documentary's broadcast premiered on HBO on 22 February 2007. Later, the documentary was also broadcasted on television in Hungary, Argentina, and the Netherlands. 
'Ethel'
In 2012, she made a documentary about her mother, Ethen Kennedy, titled Ethel, exploring her mother's life with his father Robert F. Kennedy, and how her mother raised 11 children following their father's death. The documentary was highly personal, in which the youngest children of the Kennedy family chronicled the story of her mother's life. Initially, Kennedy was reluctant to make the intensely personal film, but she would later decide to do so after then president of HBO's Documentary Films, Sheila Nevins, insisted on her for the making of Ethel. 
Kennedy's mother, who hadn't done an interview in more than 20 years, was also hesitant to answer all the questions at the beginning of making her documentary. Kennedy explained, "She hadn't really done an interview in 20… 30 years. And even then when she did one it was a 10-minute interview with Tom Brokaw. She never really explored her entire life in this kind of way, and she's always resisted the idea of it. So I assumed that she would say no." She added, "I know my mother so well, and she really, really hates talking about herself. And she really hated sitting down—period. She doesn't like to reflect on anything, it's just so not her nature. She's somebody who lives in the present and is very active. So to sit and answer questions, and she hates being photographed or videotaped, and getting her hair done—the whole thing is miserable to her (laughs). But that said, she never complained about it."
The feature-length documentary film was made after Kennedy interviewed her mother and her other family members for five days in Hyannis Port, Massachusetts in 2010. Sharing her experience of questioning her mother for the documentary with an interview with POLITICO, Kennedy said, "To sit down with your parent and be able to ask them every question you've ever wanted to ask — that's a pretty intense experience that feels pretty special. I'm really, really grateful that I had it." She added, "I know all the story points and her history, but I got even more insight. I always have had so much love and respect and admiration for my mother going into this film. But I do feel like there were things that I learned about her." 
Further describing the documentary, she stated, "It's a point-of-view film; it's a perspective. I'm not pretending to make the definitive objective film about Ethel Kennedy. I'm telling the story about my mother through the lens of a daughter and my siblings — trying to capture what was my experience and who I think she is and what she represents to the world and what she's lived, through my narrow lens." 
The documentary also featured footage of her family dinners, pets, and family holidays, which she accessed from her mother's personal collection of archives and home movies.
Ethel premiered in the Documentary Premieres category at the Sundance Film Festival in January 2012 and it was aired on HBO on 18 October 2012. The documentary also won her several awards. 
'Last Days in Vietnam'
Two years later, she made another historical war documentary, Last Days in Vietnam. It was a story about the struggle of American service members and South Vietnamese while evacuating as many friends, family members, and others before Saigon fell into the hands of the North Vietnamese in the final days of the Vietnam War.
The project was not initiated by Kennedy herself. She was asked to do it for PBS Executive Producer Mark Samels for the television program American Experience. She was initially reluctant to make the documentary since issues of Vietnam were already covered widely. She explained, "My hesitation was that there was that since so much had already been done on Vietnam in terms of coverage and documentaries, frankly, I didn't know if I could add anything new. But then as I got into it I was blown away by the story itself and how little I knew about it."
Then she made this documentary to tell a story that had not been told earlier. She said, "This was a story that I felt people didn't know that was a significant chapter in our nation's history. Certainly in the history of the Vietnamese. I felt the Vietnamese deserve for us to know this story. We have the responsibility to know the story if for nothing else for their sake. And there are lessons we can learn from this story as we struggle to get out of Iraq."
According to Kennedy, the documentary is not only targeted towards people who did not experience the evacuation operation but also towards people who experienced it since they were unaware of the truths. She stated that the documentary imparts the real picture of the evacuation operation during the Vietnam War. She described, "It's not just a phenomenon with young people, which is certainly it is because they're hardly even studying it in school, a fact that is upsetting and disturbing. But also with people of the generation that experienced it first-hand. They know about the helicopter on the roof and they might know the chaos. But understanding what happened, the role of the ambassador, that there were these Americans trying to do the right thing, what Kissinger was doing in Washington the decisions that were being made there. The information that they were operating on, much of which was inaccurate. That there were marines that were left behind on the top of the embassy when they cut off the evacuation. These are story points that people don't know."
The United States Secretary of State Henry Kissinger was one of the personalities featured in the documentary and approaching him was not an easy task for Kennedy. She elaborated, "He was challenging to get. I asked a number of times before he said yes. When he did he did so reluctantly and said he'd give me 20 minutes or so. Ultimately we sat down for over an hour. When I interviewed him he was 89 years old and he had minute-by-minute recollection of the events that took place during that last 24 hours. It was helpful to have that knowledge base and that point of view. Comparing what he said to the consequences for the people who were on the front lines. And also the lack of correct information which informed some bad decisions."
The historical war documentary also featured archive footage of United States Presidents Richard Nixon and Gerald Ford, and United States Ambassador to South Vietnam Graham Martin among others. She accessed the footage mainly from NBC, ABC, and CBS with a focus on finding footage that had not been seen before widely. Released on 17 January 2014, the documentary earned her 'Academy Award' nomination for 'Best Documentary Feature' in 2015.
Her other notable documentaries included The Fence (2010), Bobby Fisher Against the World (2011), Makers: Women Who Make America (2013), Take Every Wave: Laird in VR (2017), and Above and Beyond: NASA's Journey to Tomorrow (2018)
Moxie Firecracker Films
In 1998, Kennedy along with filmmaker Liz Garbus co-founded Moxie Firecracker Films, which produces documentaries for numerous broadcast and cable networks, including HBO, A&E, MTV, TLC, Lifetime Television, Discovery Channel, and The Sundance Channel. Their films cover diverse issues related to human rights, social malpractices, and influential personalities.
Awards and Nominations
Kennedy was nominated for numerous awards and also won some among them for her outstanding documentaries. She received the 'Documentary Award' for her first feature documentary, American Hollow, in 1999. For the same documentary, she also earned 'Honorable Mention' at Atlanta Film Festival,' 'Gold Hugo' at Chicago International Film Festival, and 'Jury Award' at Newport International Film Festival. 
In 2007, she won the 'Primetime Emmy Award' for 'Outstanding Nonfiction Special' for Ghost of Abu Ghraib with her fellow co-producers. She received 'Gracie Allen Award' twice in 2008 under the category of 'Outstanding Director - News Series or Special' for Ghosts of Abu Ghraib. In 2013, she won 'Outstanding Director - News/Non-Fiction' for Ethel.
Kennedy received the 'Audience Award' twice at Nantucket Film Festival under the category 'Best Feature' in 2012 for Ethel and in 2014 for Last Days in Vietnam. Her documentary Ethel also won her 'Audience Award' at Sarasota Film Festival in 2012. 
In 2015, she became director and producer of the Oscar-nominated documentary Last Days in Vietnam. Furthermore, Kennedy won the 'Women's Image Network Award' for 'Outstanding Film Directed by a Woman' for Above and Beyond: NASA's Journey to Tomorrow in 2019.
In addition, she has garnered multiple nominations, including 'International Documentary Association Award,' 'News & Documentary Emmy Award,' and 'Grand Jury Prize' at Sundance Film Festival.
Personal Life
Kennedy married Los Angeles-based documentary film writer Mark Bailey on 2 August 1999 in Athens in a small ceremony at the house of Greek businessman Vardis Vardinoyannis. Kennedy met Bailey after graduating from Brown University. After several years of a quiet romantic relationship, they announced their engagement in late 1998. The marriage date was originally set for 17 July 1999 but was postponed when her cousin John F. Kennedy Jr and his wife Carolyn Bessette Kennedy died in a plane crash on his way to attend the marriage. Overcoming the tragedy, they wedded after two weeks.
They together have three children. They welcomed their first child, a daughter, Georgia Elizabeth Kennedy-Bailey, in September 2002, a second daughter, Bridget Katherine Kennedy-Bailey, in July 2004, and a third child, a son, Zachary Corkland Kennedy-Bailey, in July 2007.
Husband
Born on 25 November 1968, Mark Bailey grew up in Summit, New Jersey. After graduating from the University of Vermont in 1991, he went to Georgetown University to study a master's degree in English, which he did not earn. In 1997, he relocated to New York City and began his writing career in 1999. 
Bailey collaborated with Kennedy as a writer in many of her documentary films, including American Hollow (1999), Pandemic: Facing AIDS (2003), Ehtel (2012), and Last Days in Vietnam (2014). He won the 'Humanitas Prize' for 'Documentaries - Special Awards Category' for Ethel in 2013. He also garnered the 'Primetime Emmy Award' nominations multiple times. 
He was hired to write the original script for a feature film based on the African-American comic-book character Black Panther by Marvel Studios in 2011. However, after delivering his second draft he was quickly replaced by writers Ryan Coogler and Joe Robert Cole. In addition to his screenwriting for Marvel Studios, he wrote screenplays for many independent production companies, including Showtime Pictures, New Line Cinema, and Killer Films. He also wrote documentary films for several broadcast and cable networks, including HBO, PBS, National Geographic, Discovery Channel, and Lifetime.
Furthermore, Bailey edited Steve Lehman's 1998 book titled The Tibetans: A Struggle to Survive. In 1999, Bailey and Kennedy co-authored the book American Hollow, based on the documentary of the same name. Later, Bailey authored books Hemingway & Bailey's Bartending Guide to Great American Writers (2006), children's book Tiny Pie (2013), and Of All the Gin Joints: Stumbling Through Hollywood History (2014), which were illustrated by his friend Edward Hemingway, the grandson of Ernest Hemingway. Additionally, Bailey served as editor of Nine Irish Lives: The Thinkers, Fighters, and Artists Who Helped Build America, which was published in March 2018.
Net Worth
According to Celebrity Net Worth, Kennedy has a net worth of $10 million.