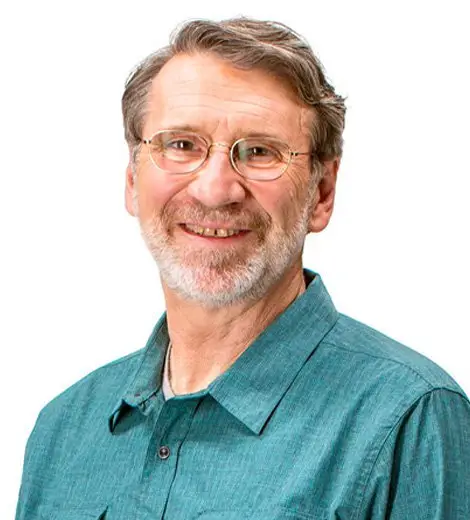 Quick Wiki
Full Name

Norm Abram

Occupation

Carpenter, Host, Author

Nationality

American

Birthplace

Rhode Island, USA

Birth Date

Oct 03, 1949

Age

74 Years, 2 Months
Master Carpenter in the Home Renovation Show, 'This Old House'
Norm Abram | Biography 2021
Host and Master Carpenter in the Home Renovation Show, 'The New Yankee Workshop'
The first episode of 'This Old House' was released on 20 February 1979. TV producer Russell Morash had approached skillfully carpenter Norm Abram to design a barn in Boston. As Morash was highly impressed with Abram's work, he immediately gave another project of restoring a rundown Vict orian house in Boston. He also arranged a crew to record the procedure for a series with a WGBH camera. The program became an instant hit, and Abram became a celebrity with the home improvement series. Created by Russell Morash, This Old House is still running and has stepped into its 41st season. It is the highest-rated home enhancement TV show. This Old House has bagged 18 'Emmy Awards' and 85 nominations.
---
Norman L. Abram is an American master carpenter known for his work on the PBS television programs This Old House and The New Yankee Workshop.
Who is Norm Abram?
Norm Abram is a celebrity carpenter who rose to fame for his works in home improvement series like The New Yankee Workshop and This Old House. From continuing his late father's carpentry profession to starting his professional journey through his first general contracting company, Norm Abram motivates millions of people in his field through his artistic works in the PBS TV series.  
In addition to his fair share in the TV series, Abram is also an author. He has co-authored and published 11 books.
How old is Norm Abrams?
Norm L. Abram was born on 3 October 1949 in Woonsocket, Rhode Island, and was raised in Milford, Massachusetts. He was introduced to the carpentry trade at an early age by his carpenter father. Subsequently, Abram developed an interest in carpentry during his school and college days and learned to reshape and construct custom homes by working alongside his father.
Early Life and Education
Abram grew up in a brick ranch house that his father had constructed during the early '50s in Massachusetts. His first owned house was a garrison colonial from the 1970s. His introverted father left Abram to learn and progress at his own pace. His father neither criticized him nor praised him. The famous carpenter learned the value of patience from his father. "Don't rush and you'll get the rewards in the end," his father would say to him. His dad passed away in 1995.  
Abram went to high school in Milford and later pursued mechanical engineering and business administration at the University of Massachusetts at Amherst. There, he joined the Pi Lambda Phi fraternity. After spending three years as a site supervisor for a multimillion-dollar construction firm in New England, Abram established Integrated Structures, Inc. This contracting company operated from 1976 to 1989. The firm's primary focus was renovating houses and additions, with infrequent new homes and commercial projects in the market.  
Career
Abram has been recognized for his work on various home improvement series such as This Old House (1979), The New Yankee Workshop (1989), and This Old House: Trade School (2017). The artisan was also a master carpenter of WGBH Boston's The Old House and the host of The New Yankee Workshop. He has also appeared at TV shows such as The Late Show With David Letterman, Oprah!, Entertainment Tonight, Today, and Good Morning America. Also, various national cartoons, along with Home Improvement, Steven Spielberg's Freakazoid, and Saturday Night Live, have featured the carpenter's trademark shirt. 
'This Old House'
The first episode of This Old House was released on 20 February 1979 on Boston PBS station. Television producer Russell Morash had approached Abram to design a barn in Boston. As he was highly impressed with Abram's work, he immediately gave another project of restoring a rundown Victorian house in Boston. He also arranged a crew to record the procedure for a series with a WGBH camera. Later, The Old House was launched with only $50000. However, the program became an instant hit, and Abram became a celebrity. Since then, Abram has influenced many people to make beautiful wooden creations through the home improvements series.
When Morash approached Norm, Norm thought he would be in the background of a few scenes holding ladders. But Morash suggested Norm to dress up more plaid and regularly associated the master carpenter with the print, even giving birth to Norm-look-alike contests where fans participated by wearing the plaid shirt. 
"This Old House was the first of its genre and when the TV show got released, contractors hated it. They perceived the show as a threat. They presumed that by providing information, people would go and carry out the work on their own and that it would hamper their business but the exact opposite was what happened. People realised how difficult it is to renovate a house and how necessary it is to charter an expert," Norm shared to Boston how the show went on to change people's perception.
Created by Russell Morash, This Old House is still running and has stepped into its 41st season. The show has bagged 18 'Emmy Awards' and 85 nominations, spin-offs, and the This Old House magazine.
'The New Yankee Workshop'
The New Yankee Workshop is the spin-off of This Old House. Master carpenter Abram hosted this home improvement series. Comprising 21 seasons with 284 different episodes, The New Yankee Workshop aired on PBS from 1989 till 2009. It successfully guided a myriad of viewers through the firsthand process of furniture designing.
Performing in a 936 square foot workshop, the craftsman would finish a particular episode of the series in just two days. Abram did all the primary work and only used his aide for basic clean-up and finishes. Every episode of the series presented a step-by-step manual for making furniture and wood-crafting projects.  
According to Abram, the tools he always used for The New Yankee Workshop were table-saw, jointer, and surface planer. Building the tiger maple highboy was challenging for him, he said in an interview in 2016. "That really took a lot of time and patience because there's a lot of handwork in that piece and selecting the wood…. you know…. I can walk into my bedroom and look at that piece and I just feel really good about it. That was a major accomplishment", he added. 
"In the television show, we touched on every step in the process of making a piece of furniture. Because of the time constraints we couldn't show every setup – every time we set the rip fence on the table saw, for instance. And if there were four table legs to make, for instance, we'd only show how to make one of them. The idea was to give a woodworker the inspiration to try building a piece of furniture", Abram told Popular Woodworking in 2012.
Books 
Between 1996 to 2000, Norm authored and co-published 11 different books related to carpentry and design. His first book, 'Measure Twice, Cut Once: Lessons from a Master Carpenter,' was published in 1996. 'The New Yankee Workshop' was his second, which he published with Tim Snyder. 
His other notable books are 'Norm Abram's New House,' 'Timberframe,' 'Mostly Shaker from the New Yankee Workshop,' 'Ask Norm,' 'The New Yankee Workshop Outdoor Projects,' and 'This Old House Homeowner's manual.' 
Abram is also on the editorial board of This Old House magazine. 
Awards and Recognition 
In 2009, Abram was honored by the American Academy of Ophthalmology with its first 'EyeSmart Distinguished Service Award.' The craftsman received this award for his strong commitment to eye safety and prevention related to eye injuries in his shows. In the award ceremony, he advised both adults and children should wear safety glasses.
In 2018, the craftsman was selected to receive the Ken Burns' Lifetime Achievement Award.' This award is provided to those individuals who have significantly impacted the arts through a project that is pertinent to the history of Old Sturbridge Village works to prevent and preserve.
Home 
He started building his new house in 1992, when he lived in Hudson, Massachusetts. He found that his family required more space and privacy as well. In addition, he had desired the family room and kitchen to be extremely simple and unsophisticated. Thus after planning up with the designer, Norm hired a framer. The house was finished in 1994, and his family immediately shifted there. Ever since then, he has been upgrading and decorating the home with his wife, Elsie.
"The coolest feature in the house is the hydronic radiant-heating system. Under all the floors is tubing embedded in light concrete that circulates warm water, resulting in comfortable, efficient heat without dusty radiators or heat-blowing ducts. In the summer we use high-velocity air that comes through 2-inch-diameter ducts in the ceiling", Norm told The Wall Street Journal in June 2013.
His second house is a 2800-square-foot mid-1800s farmhouse in Rhode Island on three and a half acres adjoining a tidal basin with ocean access. 
Wife and Daughter
Abram has one daughter named Lindsey from his former wife, Laura Cone with whom divorced in 1996. 
He later got married to Elise Hauenstein in September 1999. They enjoy going to art galleries and museums, cooking and entertaining, and activities such as boating, fishing, and kayaking.
The pair live in their classical colonial home that he built in Massachusetts.   
Did You Know? 
According to Celebritynetworth, Abram's estimated net worth is $2.5 million. 
In 2001, Norm gave a commencement speech at The North Bennet Street School in Boston, which is a pioneer school for teaching craftsmanship. 
There were online rumors that claimed Abram's death because of cancer. However, the stories on his ill health turned out to be false.