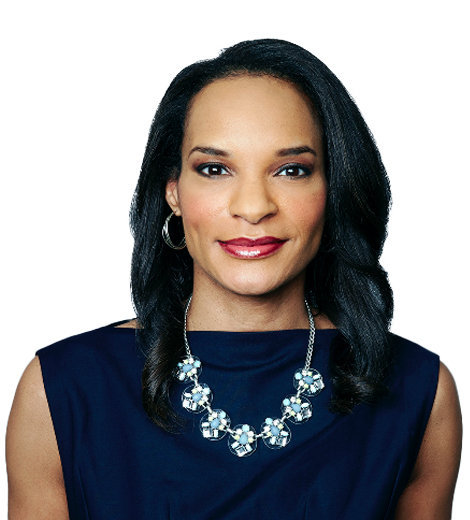 Quick Wiki
Full Name

Nia-Malika Henderson

Occupation

CNN Senior Political Reporter

Nationality

American

Birthplace

Hopkins, South Carolina, U.S.A.

Birth Date

Jul 07, 1974

Age

48 Years, 10 Months
Senior Political Reporter at CNN
Nia-Malika Henderson | Biography 2021
Currently writing a biography of Shirley Chisholm
Nia-Malika Henderson is best recognized for her stature as a senior political reporter at CNN.
---
Nia-Malika Henderson is best recognized for her stature as a senior political reporter at CNN.
Who is Nia-Malika Henderson?
Nia-Malika Henderson is a CNN senior political reporter who is forthright on identity politics and uses CNN's digital platform to highlight how cultural identifiers including gender, color, religion, sexual orientation, and socioeconomic stance impact politics.
She started off her journalism career as New York Times editorial assistant. Before furthering her steps to CNN, she worked for Newsday as a town reporter (2007-2008). She had also contributed to The Baltimore Sun before joining Newsday's national staff. Subsequently, she joined POLITICO as a White House reporter in 2008 and worked till 2010. She then landed on The Washington Post (2010 - 2015) before joining CNN in 2015 as a senior political reporter.
Henderson never misses an opportunity to cover political and LGBTIQ+-related concerns. Her interest in LGBTIQ+ concern could be due to the fact that she is a lesbian herself. Henderson is a happily married woman, having married her long-time girlfriend in 2019.
Early Life and Education
Henderson was born on 7 July 1974, in Hopkins, South Carolina, a small rural town populated primarily by Black families from the working class. She grew up admiring women like the late journalist Gwen Ifill, who was the first African-American woman to headline a nationally broadcast public affairs show in the United States.
"I looked up to her growing up and I still do," Henderson conveyed to The Grio in 2021. 
Moreover, she was born to a politically influenced family. Henderson's parents were both active in politics. Her earliest reminiscence of her parent's political involvement includes the battle to remove the Confederate flag from the State House. She even joined her father in marches.
Henderson graduated from Duke University with a bachelor's degree in anthropology and literature. She obtained a master's degree in journalism from Columbia University's Graduate School of Journalism (2003-2005), and another master's degree from Yale University in American Studies.
Early Career
Henderson's first step in her journalism career encompassed her role as an editorial assistant with the New York Times. She contributed to the New York Times by writing brief book reviews and profiles of persons who were benefited from the Neediest Cases Fund.
Subsequent ventures
Before officially joining Newsday's in 2007, Henderson was a finalist for the Pulitzer Prize in explanatory reporting in 2005 for a series on the history of hip hop with the Newsday team. It was after working for The Baltimore Sun, where she covered Annapolis municipal administration, Henderson committed to Newsday as a town reporter and worked for a year, 2007 to 2008. While working for Newsday, in 2008, she reported the presidential election and local government on Long Island. She was in charge of Newsday's coverage of Obama's 2008 campaign, the Democratic primary, and the Democratic National Convention. 
Furthermore, Henderson joined Politico as a White House reporter in 2008 and worked till 2010. Amidst her work period in Politico, she reported the first two years of Barack Obama's administration.
Washington Post
Henderson then landed on The Washington Post (2010 - 2015) where she represented the nexus of politics, demography, culture, and emerging sources of power. She contributed to The Fix, The Washington Post's daily political blog, and also hosted On Background, the paper's in-depth web interview show. She further covered the White House, the 2012 presidential campaign, the 2010 midterm elections, and hosted The Washington Post's Election 2012 blog as a national political correspondent for The Washington Post.
CNN
Henderson joined CNN as a senior political reporter in 2015 where she largely reports on people, policies, and politics influencing Washington alongside identity politics, specifically how social identifiers like gender, ethnicity, religion, sexual orientation, and socioeconomic status shape politics. Her prominent coverages at CNN include the 2016 presidential election, the presidential transition, President Donald Trump's administration, and the Democratic Party. Particularly, she covered the Democratic and Republican candidates during the 2016 election season, reporting the insurgent presidential campaign of Bernie Sanders; U.S. Senator from Vermont since 2007, Ben Carson's unexpected presidential bid, and Donald Trump's Republican realignment.
Furthermore, Henderson appeared in about 19 episodes of the talk show, Inside Politics (1992-2021) that basically brought together top sourced reporters from CNN to discuss varied political stories. She was also a distinguished speaker in The Situation Room (2017-2020) with Wolf Blitzer, New Day (2018-2019), At This Hour with Kate Bolduan (2016-2019), weekday news, and CNN Tonight (2017-2018) with Don Lemon, among many others.
Her Take On George Floyd
Furthermore, on 2 April 2021, she articulated her opinion on why she was unable to see the Derek Chauvin trial in George Floyd's police brutality case on CNN.
"I am not watching the murder trial of Derek Chauvin, the former Minneapolis police officer who pressed his knee on Floyd's neck for almost 10 minutes in broad daylight over a fake $20 bill. Nia-Malika Henderson Nia-Malika Henderson As a journalist, I should have seen the brutal video. As a journalist, I should watch the trial and watch all the pundits dissect all the testimony to put together what it all means."
She reasoned this with her statement, "I am avoiding yet another display of black pain, black trauma, and black death."
She also shared that her mother texted all family members, stating, "But we owe George Floyd."
Henderson agreed to her mother's statement, "Yes, Floyd is owed" but she expressed that Floyd owes it to a nation that consistently allowed the endurance of racist miseries, not so much to Black people, whose pain is too frequently on a never-ending loop in that CNN's opinion based article in 2021
Book
Henderson is working on a biography of Shirley Chisholm, the first Black woman to run for president in New York. On October 4, 2019, she shared it on Twitter.
"Very excited about working on a book about the life and legacy of Shirley Chisholm with (zackwagman) and (eccobooks)"
Personal Life
In late 2019, Henderson tied a marital knot with her longtime girlfriend. On January 1, 2020, she announced her marriage on Instagram, along with a photo of herself and her wife beside the caption "Happy New Year #newlyweds."
The couple adopted a girl child amidst the pandemic. 
"She was a tiny baby and only weighed about five pounds when we brought her home," Henderson told The Grio in 2021. 
Due to the issued lockdown as per the demand of the severity of the pandemic, Henderson said new motherhood was initially very difficult. Also as the baby came unexpectedly the pair were not fully prepared.
"But everything fell into place and baby Bella just turned one. It was like building a plane as it's in the air, but she is thriving and she is the joy of all of our lives", Henderson conveyed.
Fact-checking and Ethical Concerns
We assure our audience that we will remove any contents that are not accurate or according to formal reports and queries if they are justified. We commit to cover sensible issues responsibly through the principles of neutrality.
To report about any issues in our articles, please feel free to Contact Us. Our dedicated Editorial team verifies each of the articles published on the Biographyhost.