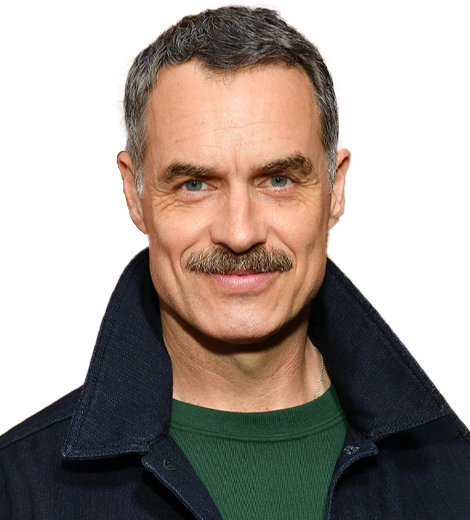 Quick Wiki
Full Name

Murray Bartlett

Occupation

Actor

Nationality

Australian

Birthplace

Sydney, New South Wales, Australia

Birth Date

Mar 20, 1971

Age

52 Years, 8 Months
Australian Actor
Murray Bartlett | Biography 2021
Portrayed Michael' Mouse' Tolliver on 'Tales of the City'
Bartlett star landed another big role as Michael 'Mouse' Tolliver, a gay Southerner who got through the AIDS epidemic, in the 2019 Netflix series Tales of the City, based on the last few books of Armistead Maupin's nine-volume novel series published from 1978 to 2014.
---
Murray Bartlett is an Australian actor famous for his roles in TV series such as Sex and the City, Guiding Light, Looking, and Tales of the City.
Who is Murray Bartlett?
Murray Bartlett is an Australian actor who began his acting career in Australian soap operas in the late 1980s. In 2000, he moved to the United States, where he landed his first big role in the HBO drama Sex and the City in 2002. He played other notable roles in TV series such as Guiding Light from 2007 to 2009, Looking from 2014 to 2015, and Tales of the City in 2019. In addition to TV works, he also starred in the 2011 film August, which won him the 'Iris Prize' in the category 'Best Actor' at the Iris Prize Festival in 2011. In 2012, he produced the short film titled Noor.
Bartlett is set to portray the lead role, Armond, in the American satire comedy television miniseries The White Lotus, which will premiere on HBO on 11 July 2021. His character is an attentive resort manager in the social-satire-themed series that takes place in an exclusive Hawaiian resort.
Early Life and Education
Born on 20 March 1971 in Sydney, New South Wales, Australia, Murray Bartlett attended the National Institute of Dramatic Art (NIDA). He graduated with a degree in Performing Arts (Acting) in 1991.
Television Series
Bartlett began his acting career while he was still studying acting at NIDA. He made his acting debut in 1987 on the TV series The Flying Doctors, appearing in an episode of the series as Michael Freeman. After graduation, he started frequently appearing in Australian television soap operas.
In 1992, he appeared as Randy Evans in 13 episodes of the romantic drama Home and Away (1988-present), Anthony Scanlon in an episode of the crime-drama Police Rescue (1989-1996), and Jason King in six episodes of drama E Street (1989-1993). Between 1992 and 1993, he played the role of Richard Wellbourne and Owen Wyatt in three episodes of the romantic drama A Country Practice (1981-1993). In 1993, he portrayed the role of Luke Foster in four episodes of the romantic drama Neighbors (1985). 
'Sex and the City' and Onwards
In 2000, he moved from Australia and relocated to the United States. Initially, he guest-starred several TV series before landing a significant guest role in 2002 in the HBO romantic comedy-drama Sex and the City (1998-2004), an adaptation of the 1997 book written by Candace Bushnell.
 In the series, the openly gay Bartlett played one of his first roles in a gay character named Oliver Spencer, a gay shoe distributor whom Carrie (Sarah Jessica Parker) quickly befriends.
He then started playing multi-episodes in several TV series. Later in the year, he appeared in three episodes of the western romantic drama McLeod's Daughters (2001-2009) as Simon Birch and in six episodes of the drama The Secret Life of Us (2001-2006) as Nick. Between 2002 and 2003, he also appeared in nine episodes of ABC's mystery-romance drama All My Children (1970-2011) as Julian Sinclair.
From 1999 and 2003, he was cast in four episodes of Australian-American action-adventure sci-fi drama Farscape (1999-2003), in which he played the role of Douglas' D.K.' Knox. From 2007 through 2009, he played another notable role as Cyrus Foley in the romantic drama TV series Guiding Light (1952-2009). In the 2000s, he also appeared in several other TV series, including All Saint (1998-2009) in 2006, Headland (2005-2006) in 2006, and White Collar (2009-2014) in 2009. 
In 2011, he appeared as Seth Sloan in an episode of the mystery-crime drama Damages (2007-2012). He popped up in the role of Logan in another mystery-crime drama, The Good Wife (2009-2016), in 2014.
'Looking'
Bartlett's next biggest role came in 2014 when he was cast in HBO romantic comedy-drama TV series Looking that ran till 2015. In the series, he portrayed one of the three close gay friends living in San Fransisco. 
'Limitless'
In 2015-2016 he starred in the television series Limitless from 2015 to 2016. The F.B.I. hires a consultant who is an average twenty-eight-year-old guy who gains the capacity to utilize the full scope of his brain's powers. Conrad Harris was his character.
'Madam Secretary'
In Madam Secretary, he appeared from 2014 until 2019. A political drama that follows the Secretary of State as she attempts to manage work and family life. Chris Lawson, the Australian Prime Minister, was played by him.
'Dom Basaluzzo'
Bartlett appeared in overall 16 episodes in the series portraying a 40-year-old waiter and aspiring restaurateur Dom Basaluzzo. The series starred Frankie J. Alvarez as Agustin Lanuez and Jonathan Groff as Patrick Murray, his two other gay friends.
In March 2015 interview with Vox, Bartlett stated that the series was different than other gay shows because it reflected real aspects of gay people. He explained, "Looking is a reflection of where we are now, in terms of, not the entire gay community, but these characters in the gay community. Hopefully, it's a real reflection of what's happening to these types of characters." He added, "I feel like the show is also a reflection of something more unfiltered, more real. For the most part, shows come along and reflect where we're at in terms of a community as a whole, and what we're ready for, and hopefully it pushes boundaries a bit."
Bartlett reprised the same role in the series finale TV movie Looking in 2016.
'Nashville'
In 2017, Bartlett appeared in the musical romantic TV series Nashville (2012-2018). He portrayed the role of Jakob Fine in two episodes of the series.
'Beach House'
In 2018, he starred in a new film called Beach House. The tale centers around Ella (Willa Fitzgerald of MTV's Scream), a college student vacationing with her mother, Catherine (Orlagh Cassidy), and stepfather, Henry, in a luxurious Hamptons beach house (Tom Hammond). Although everyone gets along pretty well, there are some family squabbles as a result of Catherine's disapproval of her budding writer daughter's intention to take a break from university and travel to Berlin in quest of creative inspiration.
'Tales of the City'
Bartlett landed another significant role as Michael' Mouse' Tolliver, a gay Southerner who got through the AIDS epidemic, in the 2019 Netflix series Tales of the City, based on the last few books of Armistead Maupin's nine-volume novel series published from 1978 to 2014.
The first episode of Tales of the City aired on PBS in 1993. Mary Ann Singleton (Linney), an out-of-towner who went to San Francisco from Cleveland in the 1970s and ended up residing at 28 Barbary Lane, a small apartment complex owned by an ethereal and enigmatic trans lady named Mrs. Anna Madrigal, was the subject of both the books and the show. Mary Ann met other renters Michael "Mouse" Tolliver, a sweet gay Southerner who survived the AIDS crisis, and Brian Hawkins there.
When Netflix announced that Tales of the City will be resurrected, fans were ecstatic. This 2019 adaptation is a continuation of the original TV series, loosely based on the last four books in Maupin's tale. Linney, Olympia Dukakis, and Paul Gross, who played Mrs. Madrigal and Brian, all returned to reprise their roles as Mary Ann and Mrs. Madrigal, respectively. However, Michael's role was recast.
When he got the role of Michael, he didn't go back and watch the other actors who had played Michael for pointers because he didn't want to be affected. He did, however, return and read all of the books. He said," I'd already read the first few, but I fell in love with them even more deeply. I'd basically finished the books a week or two before we started shooting. So it was a wonderful way to go into doing the show.
'The Stand-In'
In the comedic drama The Stand-In, which will be released in 2020, he made an appearance. The Stand-In tells the story of a disgruntled comedic actress and her determined stand-in trading places.
Movies and Shorts
While appearing in several TV series and mini-series, Bartlett also made a big-screen debut as Sandy Tayler in the 1995 comedy film Dad and Dave: On Our Selection. In 1997, he starred as Jeremy in the 1997 TV movie The Tower. That year, he also starred in short films Life and Death, directed by Justine Kerrigan, and Half Mongrel, written and directed by Alex Chomicz.
In 2010, Bartlett was cast in the supernatural thriller film Needle alongside Michael Dorman and Jessica Marais. He then appeared as James Whitney in the 2012 comedy film Girl Most Likely. The following year, he played the role of Le copain de Barbara in the 2013 romantic short film Kingston Avenue.
'August'
In 2011, Bartlett landed the notable role as Troy in the 2011 LGBT romantic drama film August, opposite Daniel Dugan, who played the role of Jonathan. The LGBT film follows the story of two former lovers Troy and Jonathan, who reunite several years after a painful breakup. August was the expansion of the 2005 short film Postmortem, which also starred Bartlett and Dugan.
Awards
His role in the romantic drama film August (2011) earned him the 'Iris Prize' for 'Best Actor at the Iris Prize Festival in 2011. As a producer, he won the 'Muhr Arab Award' under the category 'Best Film- Short' shared with Ahmed Ibrahim for the short film Noor (2012) at the 2012 Dubai International Film Festival. For his performance in the 2019 TV series Tales of the City, Bartlett received the 'Queerty' nomination under the category 'TV Performance' in 2020.