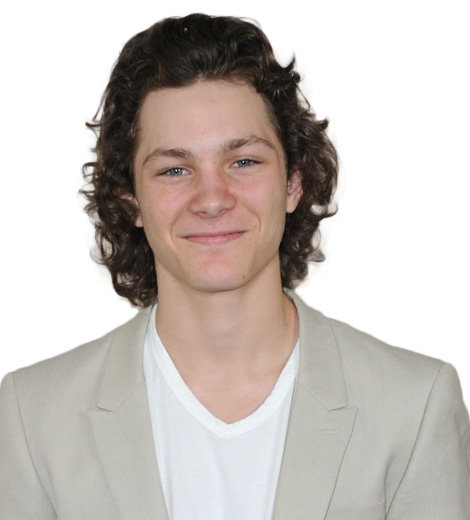 Quick Information
Full Name

Montana Jordan

Occupation

Actor

Nationality

America

Birthplace

Texas, USA

Born Year And Birthday

Mar 08, 2003

Age

18 Years, 3 Months
Young Sheldon's Brother George Jr.
Montana Jordan | Biography 2021
Montana Jordan got selected out of 10,000 applicants to play the role of Jaden in his debut movie 'The Legacy of a Whitetail Deer Hunter.' He got to know about the offer through his mother's friend, who informed his mom about the casting call on Facebook. He later went to North Carolina and auditioned for the role.
---
Quick Information
Full Name

Montana Jordan

Occupation

Actor

Nationality

America

Birthplace

Texas, USA

Birth Date

Mar 08, 2003

Age

18 Years, 3 Months
Montana Jordan is a famous American actor best known for his role as Georgie Jr. in the CBS sitcom television series 'Young Sheldon.'
Early Life and Career
Montana Jordan was born in Longview, Texas, on March 8, 2003, to Kelli Pieratt Smith and Tony Jordan. As the youngest of the three children, Jordan has two older sisters Katelli Jordan and Jaden Jordan.
Jordan spends most of his time racing bikes, in particular, Motorcross racing. He is also a football player during his high school and has played for the Ore City Rebels National Team. He learned to play acoustic guitar while preparing for his role Jaden for his first movie, The Legacy of a Whitetail Deer Hunter. Jordan is also an avid hunter.
Career
Jordon got his first movie through a Facebook casting call. Later, he grabbed the plum role on Young Sheldon. In an interview with Media Entertainment Arts Worldwide (MEAWW), he said, "Well, my first gig was a movie that I filmed in North Carolina with Josh Brolin and Danny McBride. And the way that came up is my mom's friend had seen a casting call on Facebook and told my mom about it. Later, my mom and I went out and auditioned for it not thinking anything of it. A couple of months later, I finally got the movie. So I flew out to North Carolina and filmed it. And the rest is history."
In 2015, when he was 12 years old, Jordan vanquished over 10,000 kids to be chosen for his first acting debut opposite Josh Brolin for the movie The Legacy of a Whitetail Deer Hunter. The movie was produced by Scott Rudin and directed by Jody Hill. Though the movie was announced to be released on December 2017, it was premiered only on March 10, 2018.
Jordon asserted that he was not much of a film and television guy and that he hadn't seen even a single episode of The Big Bang Theory before starring in Young Sheldon, as it was a spin-off prequel of The Big Bang Theory. His only prior acting experience was in the movie The Legacy of a Whitetail Deer Hunter. Besides acting, Jordan also performed for the song 'My Father Was a Hunter' in the movie.
Jordan had appeared in a couple of talk shows, such as Steve in 2018 and The Talk in 2017. He had also performed in a couple of award ceremonies, 'The 61st Annual TV Week Logie Awards' in 2019 and 'The 39th Annual Young Awards' in 2018.
'Young Sheldon'
Jordan grabbed his important breakthrough role as George Cooper Jr. in the Young Sheldon when he was 14 years old. While expressing his excitement about the opportunity, he stated, "Coming on Young Sheldon was also a spur-of-the-moment thing."
In the series, Jordan plays George, Sheldon Cooper's big brother, and a high-school American football player. George was not a bright kid and was frequently jealous of his younger brother Sheldon's intellectual abilities. Expressing that George in the series is pretty much of his true personality, Jordan said, "We both have a messy room. I am an athlete and I have played baseball and football. But he's got more of an attitude."
The story is set in the conservative town of East Texas in the early 1990s. Child actor Iain Armitage plays the titular role of a nine-year-old Sheldon, and Jordon plays Sheldon's older brother George Cooper Jr. Actors Zoe Perry, and Lance Barber plays Sheldon's parents Marry Cooper and George Cooper Sr. and Reagan Revord plays Sheldon's twin sister Missy cooper. Annie Potts accompanied the series by playing the role of Connie Tucker, aka Meemaw, the family's matriarch. Actor and comedian Matt Hobby played the role of pastor of Cooper's local church as Pastor Jeff.
About his experience working in the set, Jordan says he enjoyed getting all the family together on the set, and his best part is the dinner scenes as he loves food.
During an interview at the 35th Annual PaleyFest Los Angeles about how Jordan prepared himself for the role, he said, "The day that I figured out that I got it, I went through like some self-tapes and stuffs of auditions," and added that the cast members were amazing.
While doing Young Sheldon, Jordon appeared for one episode in the long-running sitcom The Big Bang Theory.
Awards and Recognition
Jordan was nominated for the 'Best Performance in a TV Series – Supporting Teen Actor' for the '40th Young Artist Awards' in 2018 for his role in Young Sheldon in 2017. According to the Thirty-Mile Zone (TMZ), Jordon made $18,200 (£13,695) per episode in Young Sheldon.
Did You Know?
His grandmother was admitted to a hospital when he got the role in Young Sheldon. She passed away later.
Fact-checking and Ethical Concerns
We assure our audience that we will remove any contents that are not accurate or according to formal reports and queries if they are justified. We commit to cover sensible issues responsibly through the principles of neutrality.
To report about any issues in our articles, please feel free to Contact Us. Our dedicated Editorial team verifies each of the articles published on the Biographyhost.