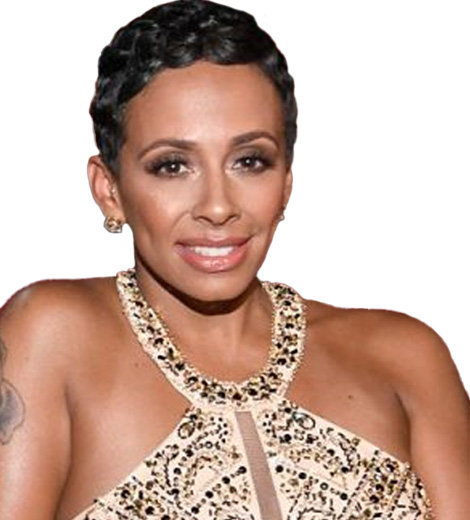 Quick Information
Full Name

Melissa Brim

Occupation

Businesswoman

Nationality

America

Birthplace

Missouri, USA

Born Year And Birthday

Sep 30, 1975

Age

45 Years, 8 Months

Did You Know?

Mayweather introduced himself by the fake name Shaheed when he first met Brim.
Ex Girlfriend of Former Boxer Floyd Mayweather Jr.
Melissa Brim | Biography 2021
Melissa Brim and Mayweather did not talk for five long years after their daughter Iyanna. She worked until she was eight and a half months pregnant and joined the work within eight weeks after giving birth. The couple still remains as friends and co-parent their daughter.
---
Quick Information
Full Name

Melissa Brim

Occupation

Businesswoman

Nationality

America

Birthplace

Missouri, USA

Birth Date

Sep 30, 1975

Age

45 Years, 8 Months

Did You Know?

Mayweather introduced himself by the fake name Shaheed when he first met Brim.
Melissa Brim is an American businesswoman famously known as the ex-girlfriend of a prominent ex-boxer and professional boxing promoter Floyd Mayweather Jr.
Who is Melissa Brim?
A Businesswoman and television actor, Melissa Brim is famously known for her relationship with former boxer Floyd Mayweather Jr., who has an undefeated record with 15 major titles, including The Ring in five weight classes and the lineal championship in four weight classes and so on. Ever since they met, they entered into a relationship. It ended before their daughter was born. Brim continued to work at all stages of her life. She rejoined her work within weeks after giving birth. The couple did not talk for five years after their child was born and later became friends, co-parenting their daughter Iyanna. Mayweather also helped her to set up a boutique and salon.
Early Life
Brim was born on September 30, 1975, in St. Louis, Missouri.
Career
Brim joined Rio Hotel & Casino in 1999 as a waitress and maid. She also appeared on the HBO boxing documentary series 24/7 because of Mayweather and earned the name "Floyd Mayweather's baby mama,' which she considered as "a gift and a curse."
Even after their relationship ended, Mayweather and Brim remained as friends, while the former helped her to set up Devanna Love Boutique & Beauty Bar on March 2, 2014. She also runs a skincare business line by the name Rich Skinn, which offers a variety of beauty products.
Their first meet
Brim was 16 years old and already a mother to her 8-month old son when she first met Mayweather Jr. at a Las Vegas casino lounge.
Upon her friend's request to meet Mayweather, Brim met him, and both exchanged their phone numbers. Both started conversing over the phone in a week's time, and from then, they began to hang out.
Their daughter Iyanna
Iyanna Mayweather was born on May 20, 2000, to Brim and Floyd Mayweather Jr. Brim was working in the Rio Hotel & Casino when she found she was pregnant with Mayweather's child. By then, they both had already stopped talking to each other due to an issue with Josie Harris, mother of Mayweather's children.
Brim worked until she was eight and half months pregnant and rejoined her workplace within 8 weeks after giving birth to Iyanna. "I did what I had to do," Brim said in an interview with OZY.
Relationship with Mayweather
Before Brim met Mayweather, she was a Tomboy without much fashion sense, and she would refuse to wear heels. She got introduced to fashion and other luxury places after Mayweather took gifted her costly presents and took her to those places. Soon Brim developed an interest in fashion.
Brim worried for Mayweather whenever he goes to fight in the sport. "You don't want to see anybody you care about get hit, and it's scary knowing that any hit could be your last, "she told OZY in 2017.
Their relationship did not last long, and they were in an on-again and off-again relationship. Meanwhile, Mayweather had fulfilled the necessities of Brim and Iyanna. He had provided Brim with a house and had given one of his luxury cars.
They didn't interact for five long years after Iyanna was born. However, Mayweather was always there for his daughter. On the other side, Brim was in another relationship, which got ended after Mayweather contacted her. Then, the couple entered into a serious discussion about their child. Mayweather expressed his apologies for his shortcomings, and ever since, the couple has been co-parenting their daughter and were in a friendly relationship with each other.
The relationship between Brim and Mayweather wasn't that smooth. According to the report of Review-Journal, the former boxer has had two separate rough incidents with Brim. The first incident took place in February 2001 when Mayweather knocked Brim on her jaw with the car door and punched her on the face and body. The second incident occurred after five months when Mayweather struck Brim in her neck.
Consequently, in 2002, he pleaded guilty for both the crimes and was charged with a $3000 fine, 48 hours of community welfare service, and a half-year suspended prison sentence.
Mayweather's history of violence
Mayweather had a history of violently abusing few more women apart from Brim, and it had caused him frequent trouble with the law. In 2005, the then boxer faced a trial for allegedly punching and kicking his ex-partner, Late Josie Harris, and dragging her out of the car, grabbing her hair. In 2003, the Las Vegas Sun reported Mayweather's conviction of two battery counts from a brawl with two female friends of Harris in a nightclub. For this, he had to face a suspended sentence of one year in jail and was ordered to undergo counseling.
In 2012, he served two months of jail term after he violently attacked Harris in front of their three kids. According to Harris, she was asleep at that time when Mayweather allegedly clasped her hair and forcibly dragged her around. He then repeatedly punched her in the head. In 2014, Harris told USA Today that she underwent physical abuse from Mayweather six different times.
Mayweather's relationship timeline
Mayweather dated Late. Josie Harris. The couple commenced their relationship in 1995 and ended it in 2005. She filed charges against him in 2005 and 2010. She was found dead in her car on March 11, 2020.
He also entered into a relationship with Brim, which ended before their child was born.
Mayweather remained in a relationship with actress Shantel Jackson and the duo got engaged in September 2010. They started hanging out with each other from 2006 until they parted ways in 2014.
In October 2019, Instagram personality Gallienne Nabila was seen with Mayweather wearing a diamond ring on her finger which implied that they were engaged.
Mayweather is currently engaged with Anna Monroe. She is employed as the head stripper at the Las Vegas club, Girl Collection. The club is owned by Mayweather himself.
Fact-checking and Ethical Concerns
We assure our audience that we will remove any contents that are not accurate or according to formal reports and queries if they are justified. We commit to cover sensible issues responsibly through the principles of neutrality.
To report about any issues in our articles, please feel free to Contact Us. Our dedicated Editorial team verifies each of the articles published on the Biographyhost.