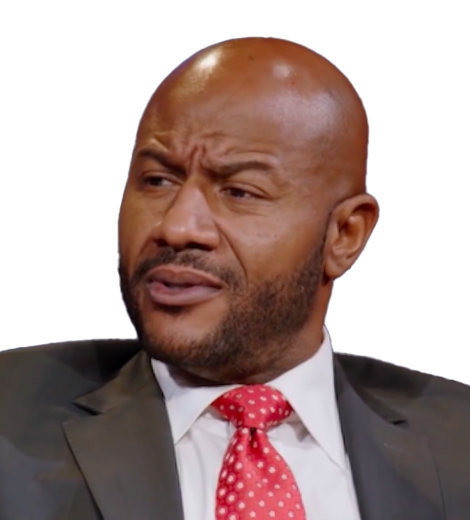 Quick Wiki
Full Name

Marsau Scott

Occupation

TV personality, Entrepreneur, Restaurateur

Nationality

American

Birth Date

Oct 17, 1979

Age

43 Years, 11 Months
'Love & Marriage: Huntsville', Scholt Industries
Marsau Scott | Biography 2021
One of the cast members of Love & Marriage: Huntsville
Marsau Scott became a prominent TV figure after he was selected as one of the cast members on OWN's reality series 'Love & Marriage: Huntsville'. He is also a restaurateur and owns Blaque Cigar Lounge in Huntsville.
---
Marsau Scott is an American entrepreneur and a TV personality best known for Love & Marriage: Huntsville.
Who is Marsau Scott?
Apart from being the president of a general contracting company, Scholt Industries, Scott is also a restaurateur and owns Blaque Cigar Lounge in Huntsville, Alabama. In 2019, Scott appeared in a TV series Love & Marriage: Huntsville with his wife.
Early Life and Education
Scott was born on 17th October. In 2004 he earned his Bachelor's degree in International Business from Alabama Agricultural and Mechanical University. In 2015 he went to the University of Alabama, Huntsville, and studied MBA.
Career
Along with his brother Maurice, Scott has worked on different real estate projects. However, later his brother shifted his focus more on the law. That makes him all alone to work on real estate projects. Scott became a prominent TV figure after he was selected as one of the cast members on OWN's reality series Love & Marriage: Huntsville.
Scholt Industries
Scott is the president of Scholt Industries, a general contracting company that specializes in design-build, commercial build outs, commercial strip malls, hotel builds and federal contracting. Besides that, the company also carries out multi-family dwellings and renovations. Scholt Industries, Inc competitively bid projects to provide a full spectrum of services to manage the construction process.
The company is established in 5 different locations ranging from Huntsville, AL to Houston, TX. 
Blaque Cigar Lounge
On 26th February 2020 Scott inaugurated Blaque Cigar Lounge.
Along with his wife, Scott celebrated the lounge's grand opening with a ribbon cutting ceremony that took place at their Uptown plaza, Huntsville, US. Huntsville City Council member Devyn Keith marked his presence along with other dignitaries, community leaders, local business owners, and Scott's family and friends.
Blaque's ribbon cutting ceremony came across at the close of Black History month. However, the grand opening ceremony at Blaque Cigar Lounge was more than just the official inauguration of the business venture. It was also a celebration of growth on the Northside of Huntsville.
"While some may see this as a risky endeavor, we see it as a very certain endeavor. We know what's going to happen in Northwest Huntsville and what we didn't know is that we would be part of the day that changes it," expressed Scott to News 19. Scott really wanted to provide exclusive places to the people of the north side of Huntsville that serve, treat, and respect them well.
The Scott couple said that this is just the start, and they are developing the total strip of buildings joined to Blaque and naming it Uptown. The couple has also planned to encompass a brunch spot and small business workspace catering to a working mother.
'Love & Marriage: Huntsville'
Love & Marriage: Huntsville is a TV series that revolves around the lives of three successful African-American couples who come along to reinvigorate the flourishing city of Huntsville, Alabama, through their unified real estate venture named The Comeback Group. The couples are old friends and socialites with vital perspectives and personalities, each dealing with love and marriage as they aspire to make their project a success.
Firstly, aired on 12th January 2019, Love & Marriage: Huntsville has already completed Season 2 and is coming back with the next season on 17th July 2020. Produced by Kingdom Reign Entertainment for ITV America, Carlos King, Andrew Hoagland, and Gil Lopez are executive producers of the show.  
The first season of Love & Marriage: Huntsville didn't go very smoothly for Scott as Martell Holt, his castmate from the show, accused him of cheating on LaTisha with multiple other women. This incident almost made Scott quit the show.
According to LaTisha Scott, wife of Scott, the love that Love & Marriage portrays differs from the frequent suspects of reality TV shows that overflows with dysfunction, gratuitous violence, and toxicity. LaTisha said although she and her husband disagree on the show, they don't cuss each other and pull each other's hair.
LaTisha dealt with an unpleasant experience when she was embarrassed by an anonymous social media critic. "I was not prepared for this. People can be so vicious. I watch TV, but not one time have I ever gone to someone's page (and say) 'I like I don't like your hair' or 'girl, you need to get your hands together,' and 'you need to do this.' So I was not prepared for that. I did not expect it. It was a shocker to me," LaTisha expressed to the Atlanta Voice.  
During the series, LaTisha and her husband Scott hosted the Scott clan at their home for dinner to enjoy some family time together and celebrate LaTisha's sister-in-law, Kimmi Scott's birthday. Shortly, LaTisha's mother showed up in the room and questioned Kimmi if she truly supports Scott or if she was down with the Holts as Melody and Martell Holts had arguments and disagreements with LaTisha in the first season. Wanda's act seemed like she was a backbone for her daughter LaTisha. Many viewers of the show commented that LaTisha should stand up to her mother and stop her from interfering in her relationships. A viewer tweeted, "Ms. Wanda needs to mind her own business. She's doing way too much in the name of Tisha. Tisha needs to learn to fight her own battles. #LAMH".
Personal Life
Scott tied the knot with LaTisha Scott, an MBA graduate, and has 3 kids together. The couple gave birth to their first child, MJ Scott, on 23rd January 2007.
Scott is active on the photo-sharing site, Instagram. He has over 28.9k followers there. He likes to upload pictures of his personal and professional life.
Fact-checking and Ethical Concerns
We assure our audience that we will remove any contents that are not accurate or according to formal reports and queries if they are justified. We commit to cover sensible issues responsibly through the principles of neutrality.
To report about any issues in our articles, please feel free to Contact Us. Our dedicated Editorial team verifies each of the articles published on the Biographyhost.