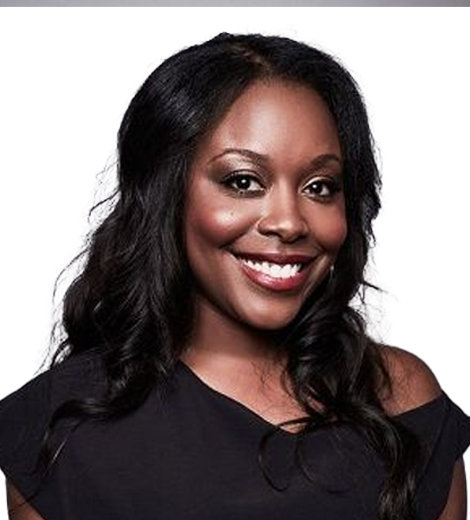 Quick Wiki
Full Name

Lyric Lewis

Occupation

Actress, Writer, Producer

Nationality

American

Birthplace

Louisiana, USA

Birth Date

May 14, 1985

Age

38 Years, 4 Months
Cast of 'A.P. Bio'
Lyric Lewis | Biography 2021
Lyric Lewis got her breakthrough role in the NBC sitcom comedy series 'A.P. Bio.' She starred alongside Glenn Howerton and Patton Oswalt, as a saucy history professor, Stef Duncan. The first two seasons premiered on NBC in early 2018 and 2019. The third season was premiered on Peacock in September 2020. The fourth season was renewed in December 2020.
---
Lyric Lewis is an American actress and writer, best known for her roles in A.P. Bio,  and Waffles + Mochi.
Who Is Lyric Lewis?
Lyric Lewis became a well-known personality for her role as Stef Duncan, a saucy history teacher on NBC's hit sitcom A.P. Bio. She is a regular cast of the comedy series since its beginning in 2018.
During her freshman year, she was exposed to an improvisation skit by a substitute teacher. Lewis, who exudes a quirky demeanor, was drawn to humor and excelled in it. Since then, her journey in comedy began, and Lewis continues to travel in her passion with her enthralling performances.
Her handful of television and movie credits include Drunk History (2018), Baskets (2018), Brooklyn Nine-Nine (2015), Gay Skit Happens (2016), and many more.
Lewis has been in a long-term relationship with her partner, Ben Lepley. The couple was blessed with a baby girl, Stevie Jade, on 9 March 2020.
Early Life and Education 
Lyric Lewis was born on 14 May 1985 in New Orleans, Louisiana. She spent her childhood in New Orleans before relocating to Saint Paul.
Lewis had a gift for humor from a young age. She was known as "Motormouth" as a kid for her habit of reciting mundane facts with strange inflections, solely for laughter. "I always felt like that's what I wanted to do, was be a bit goofy while acting at the same time," Lewis said in a 2018 interview with Entertainment Weekly.
When Lewis expressed her wish to go to theater school, her mother said, "If you're going to go to school for theater, you're going to go to the best." She also enrolled Lewis in summer camps and accompanied her to musical performances. 
She was a member of her high school's traveling theater company that toured around the area performing at other schools. One such tour was to a theatre school at Syracuse University, with which Lewis was impressed and got her enrolled there. She became a classically trained theater major and graduated in 2007. 
At the theater school, Lewis was studying the methods of Stanislavski and Meisner while acting Shakespeare. However, everything changed for Lewis one day when she had a replacement instructor. The substitute teacher came into class and delivered a lesson on clown acting, a form of improvisation that dated back to the 19th century. Lewis, at that moment, realized that comedy was a natural fit for her and started making it her career.  
"I think that even as a kid I always got cast as the comedic relief, the funny one because that was my personality," the actress said. "Even material I auditioned with, I'd pick a funny monologue. That was always my go-to, my wheelhouse," she added.
After graduation, Lewis joined Los Angeles' renowned sketch comedy ensemble called The Groundlings as one of the few African-American members. Lewis took six years to complete her studies at the school, starting from her first improvisation session through the sketch comedy writing program. After that, she was offered a seat in their famed Sunday Company and spent a year and a half with them. She is now a member of their Main Company.
Early Career 
Lewis started working as a store manager at Kenneth Cole in Santa Monica to help pay the expenses. Then, while performing with The Groundlings, she started going on auditions and became a part of the CBS Sketch Comedy Diversity Showcase.
In 2016, Lewis secured a slot in Just For Laughs, the world's largest comedy festival, which takes place every July in Montreal. She performed for the category of 'New Faces: Characters.'
Lewis reunited with the CBS casting director who had picked her for Just For Laughs to audition for the long-running comedy sketch show reboot of MadTV. The MadTV reboot was, however, canceled after the first season.
She was then invited to audition for the pilot episode of A.P. Bio. "As soon as I got the sides in my email, right away I was like, 'This is my job and we need to figure out how I'm getting this job because this is my job,'" she said.
Breakthrough Role - 'A.P. Bio'
Lewis finally landed the job she truly deserved, as A.P. Bio was a perfect fit for her. She starred alongside Glenn Howerton and Patton Oswalt in the NBC sitcom as saucy history professor Stef Duncan.
The plot revolves around Howerton's character Jack Griffin, a disgraced Harvard philosophy professor who returns to his hometown Toledo, Ohio, and begins teaching A.P. Biology. 
Rather than teaching the subject, he uses his class to take vengeance on a Harvard opponent and recaptures his job. The first two seasons premiered on NBC in early 2018 and 2019. The third season was premiered on Peacock in September 2020. The fourth season was renewed in December 2020. 
Other Appearances 
Lewis's segment on Drunk History was ranked second among the best segments in its history by Vulture. Lewis had made guest and regular appearances on FX shows such as Baskets. Lewis had also featured in movies like Girlfriend's Day, Take One, and series, including Royalties, Waffles + Mochi, Anchors Away, and many more. She was the host of the Netflix reality cooking show, American Barbecue Showdown.
Other Works 
Lewis also showed her other face in her career as a writer. She contributed as a writer in some of the projects she had worked on, including a few episodes of Waffles + Mochi and short films Take One and Billz. 
Lewis had also produced two short movies - Take One and Rock.
Personal Life
The actress has been in a relationship with her long-term boyfriend, Ben Lepley. The couple has been together for nearly two decades since they started dating from their teenage days. 
They welcomed their daughter, Stevie Jade, on 9 March 2020. After a few days of her birth, Lewis shared their first photo as parents on Instagram on 15 March 2020. The monochrome photograph showed the new mom holding her daughter in her arms as Lepley smiled across at Stevie.
She captioned the picture, "Just thinking about how you were due today Stevie, but decided to come on Monday and now 9 March is my favorite day EVER!!! Your daddy and I have talked about youuuuuuuuu since we were 17...and now, the purest love. My little Pisces baby."
Fact-checking and Ethical Concerns
We assure our audience that we will remove any contents that are not accurate or according to formal reports and queries if they are justified. We commit to cover sensible issues responsibly through the principles of neutrality.
To report about any issues in our articles, please feel free to Contact Us. Our dedicated Editorial team verifies each of the articles published on the Biographyhost.