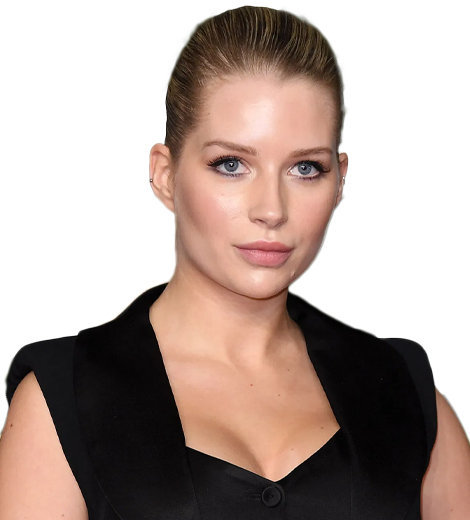 Quick Wiki
Full Name

Charlotte Moss

Nickname

Lottie

Occupation

Professional Model, Content Creator

Nationality

British

Birthplace

London, England, United Kingdom

Birth Date

Jan 09, 1998

Age

25 Years, 5 Months

Sexual Orientation

Pansexual
Pride Month Special: Professional Model & Sister Of Supermodel Kate Moss
Lottie Moss | Biography 2021
A Proud Pansexual
Lottie opened up about her sexual orientation when one of her fans asked her if she prefers to be in a relationship with a girl. She responded to the question via video, in which she said, "I'm pansexual so I don't really mind any gender. It kinda changes every day as well. It depends on who I meet."
---
British fashion model Lottie Moss rose to fame after she was being featured in an issue of Teen Vogue in 2014. She is also known as the half-sister of supermodel Kate Moss. 
Who is Lottie Moss?
Lottie Moss began her modeling career, following the career path of her 24 years older half-sister and supermodel Kate Moss. Lottie was discovered at age 13 by the founder of Storm Management, Sarah Doukas, who famously launched Kate's modeling career when she was 14 years old. 
Lottie would later begin her professional modeling career in 2014, at age 16. She made her modeling debut in the February 2014 'Girls Rule the World' issue of Dazed & Confused magazine. 
She came to prominence after she was featured in the April 2014 issue of Teen Vogue magazine. She later scored many magazine covers, including L'Officiel and Vogue Paris. She also walked in runways of various fashion shows such as Paris Fashion Week, Chanel's 13th Metiers D'Art show, and Topshop Unique Runway. In 2020, she revealed that she is pansexual during an Instagram Q&A session.
In 2021, she joined the list of famous celebrities (such as Bella Thorne, Tyga, and Cardi B) who have accepted collaboration with X-rated subscription site, OnlyFans, which allows creators to make money selling exclusive content and products. Her Only fans account has a one-time fee VIP membership of $20 that gives the user better access to "explicit content" and "custom content request. unlimited free chat, exclusive vip post and ppv messages , exclusive ppv lives and pantie purchases." 
To the Francis Boulle and Jamie Lang's Private Parts podcast, Lottie shared that the platform allowed her to come out of the shadow of her sister's popularity. "It's hard when your sister is Kate Moss and being compared to her...I had a great time modeling, but everything was handed to me; I never felt like I worked for anything. I wanted something of my own. So now I take naked pictures," she shared.
She also added that she found comfortable sharing pictures on the platform compared to the modeling world where "creepy" older men took pictures of younger girls. "OnlyFans is my friends taking pics of me, and I feel comfortable," she added.
For her, the process of sharing pictures online on Onlyfan is based on mutual agreement. "We have all seen nipple." She said. "It's just taking pics you'd send to a boyfriend. It doesn't hurt anyone — it's all consensual. This is the way the world is going." She also added that she wanted to have control over her sexuality online and earn money simultaneously, similar to her friend Tana Mongeau, who made $3 million in a month.
Pride Month Special

During a candid Instagram Q&A session on 16 November 2020, Lottie revealed her sexual orientation as a pansexual, a person who gets attracted to anyone regardless of biological sex or gender identity.

She opened up about her sexual orientation when one of her fans asked her if she prefers to be in a relationship with a girl. She responded to the question via video, in which she said, "I'm pansexual so I don't really mind any gender. It kinda changes every day as well. It depends on who I meet."

She had previously shared in an interview with You magazine in September 2019 that her mother was liberal about sexuality. She explained, "My mum was also big on teaching me about respect, and about racism and gay rights. When it came to my sexuality, she said, 'I don't care who you bring home at the end of the day. Whatever makes you happy, you do it, and whoever you want to be with, that's fine with me' – and it's so nice to have that."

OnlyFans

To the Private Parts podcast in June2021, Lottie also admitted to being a "very sexual person" when revealing that she joined OnlyFans after she got "drunk and shot" clothless with a fellow model, who already had been involved with the platform. She described the shot as "liberated." 

She later revealed about the most strange request she got relating to foot fetishes—it was to wear a "life jacket while fully clothed."

On Dating Men

In the same podcast, Lottie also disclosed she was attracted to leaner, "unwell looking men who were gross and didn't wash. She then elaborated that she sought "validation from men" who didn't treat her well because she was used to the compliments. "I tend to go for deep and disturbed musicians that I think I can fix," she added.

And when she was asked about the celebs she had dated. She answered she had dated rapper Machine Gun Kelly before his relationship with Megan Fox. Her another claim was that English footbaler Dele Alli had slid into her Instagram for three times. 
Growing Up with a Famous Model
Charlotte Moss was born on 9 January 1998 in London, England, United Kingdom. Born to Peter Edward Moss and a model Inger Solnordal, she grew up in Hayward Heath, West Sussex, with her parents and siblings. She has an older half-sister named Kate Moss and a half-brother named Nick, who are the offspring of her father Peter and his first wife, Linda. 
When Lottie was a child, her sister Kate used to appear in magazines frequently.
Having had closely witnessed her sister's popularity, Lottie used to think that being featured in magazines was normal. She explained, "When I was little I really thought that everyone had a sister in a magazine. My mum used to buy them and go, 'Oh, look! It's Kate!' And I'd be, like, 'OK?' I know what she looks like – you don't have to show me a picture!' Then other people would say, 'What, that's your sister in the magazine?' And I'd say, 'Yes, which page is your sister on?' I never look at her and think, that's Kate Moss."
However, she eventually realized the glam hidden behind the modeling career after seeing the paparazzi clicking her sister's picture. She described, "Something was up when we'd go to my niece's birthday parties and 30 paparazzi would be gathered outside the restaurant. I have never seen anything like it, all those cameras flashing – it could have given someone an epilepsy attack. They used to push me out of the way to get to Kate. Even the children – they would shove everyone to get to her. It was insane."
On Parents Who Were "Stricter"
As a teenager, Lottie took to smoking and getting tattoos. However, she shares that her parents' love led her to become a better person. "My mum would say, 'Go on, then, but don't come crying to me when there's no money left in your account because you've spent it all on cigarettes.' That tough love worked on me. I had friends whose parents were stricter and said no to everything, and they ended up being the worst kids." 
Modeling Career
Even though Lottie began her professional modeling career at age 16, she was involved in modeling since her early teenage years. She initially did modeling work for her parents' vintage clothing store called Toll House in West Sussex. At age 13, Lottie was discovered by the founder of Storm Management, Sarah Doukas, at Kate's 2011 wedding. At the time, Doukas was already known for scouting Lottie's sister Kate at an airport and launching her career at age 14. 
After being discovered, Lottie took part in a test shoot organized by her parents and Sarah Doukas.
Modeling After Forfeiting Higher Education
After completing the General Certificate of Secondary Education (GCSE), Lottie decided not to go to university since she did not like to study any degree courses. According to a Dailymail source, her mother, Inger, wanted Lottie to continue her education, whereas her sister Kate wanted her to quit education after she completed her GCSE.
In the end, Lottie decided to quit her academic journey following the footsteps of her older sister. Kate herself had left school at the young age.
The Decision
Yet, the idea to discontinue her education was a tough decision for her that need a consultation with her close ones. Lottie said to Vogue UK, "Not going to university was a very big decision for me. And one that I had to consider carefully, and with my parents. All my friends pretty much went to university, and this made my decision harder. In the end I had to acknowledge the fact that this wasn't the right thing for me."
As such, upon the completion of her GCSE exams, 18-year-old Lottie moved to New York in 2016 to kick off her professional modeling career, following the footsteps of her famous supermodel sister Kate.
Storm Models
Lottie signed with Storm Models in January 2014. She would leave the agency in 2016.
She quickly made her magazine debut when she was featured in the February' Girls Rule the World' issue of Dazed & Confused, published in January 2014. 
Career Post Teen Vogue Feature
Lottie then attended London Fashion Week with her sister in February. Shortly after that, her first official magazine shoot was published in the April issue of Teen Vogue. 
Lottie regards that she did her first proper photoshoot with Teen Vogue. "Teen Vogue is my first proper job!" Lottie told Teen Vogue in 2014. She also credited her elder sister Kate for her move into the modeling world. She says, "Well, it kind of runs in the family. Kate was a massive part of why I started."
The same year, she modeled for Calvin Klein Jeans and luxury e-commerce site MyTheresa's The Re-Issue Project, which was a campaign to celebrate the CK brand's iconic past with modernized versions of classical items.
In 2015, she made her catwalk debut at Paris Fashion Week and appeared in the Sonia Rykiel Autumn/winter 2015 show. The following year, Lottie was featured in a cover of the March 2016 issue of L'Officiel magazine. She then landed a photoshoot with Lucky Blue Smith for Vogue Paris's magazine cover of the May 2016 issue. 
The Society Management
Around the same time, Lottie attended Cannes flaunting an elegant red Dior gown and Chopard jewels. Shortly after that, she signed with the modeling agency called The Society Management. She also became the Bulgari Accessories Ambassador in 2016. That year, she collaborated with famous models and actresses like Cami Marron and Stella Maxwell for the Topshop Denim spring 2017 holiday campaign.
In 2017, she walked the runway in Paris for Chanel's 13th Metiers D'Art show. That year, she also attended the Victoria's Secret Fashion Show and walked in the Topshop Unique Runway. In addition, she also starred in Chanel Eyewear's campaign for the Spring-Summer 2017 eyewear collection.
Did You Know?
According to a Dailymail report on 20 May 2021, Lottie may have been banned from the U.S. at the time. The magazine also reported that Moss temporarily returned to United Kingdon in April. The article then forwarded speculation on her visa status.
"A friend tells me Lottie is hoping to go back to the US in August. I wonder if there was a problem with her perhaps using a tourist visa when she went to Los Angeles to shoot a variety of risque photos for the Dreams website?" Mail writer Charlotte Griffiths wrote.
Before the Mail story went live, Lottie had previously requested US President Joe Biden to grant her entry into the country. "Missing my LA family a lot – pls let me back in POTUS," Lottie wrote on social media.