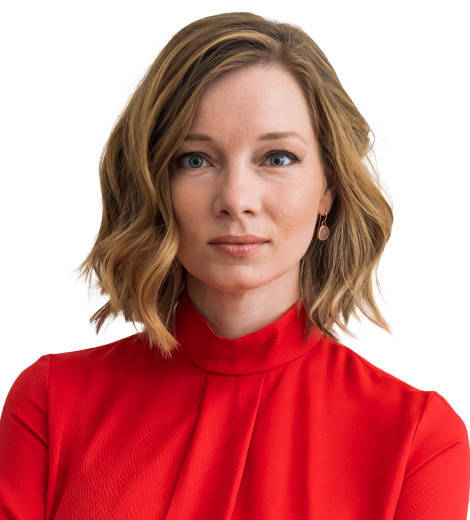 Quick Wiki
Full Name

Kristen Soltis Anderson

Occupation

Republican Pollster, Republican Strategist

Nationality

American

Birthplace

Orland, Forida

Birth Date

1984-2-22

Did You Know?

In 2002, Anderson was appointed to the Florida Commemorative Quarter Committee by Governor of Florida Jeb Bush.
Republican Pollster
Kristen Soltis Anderson | Biography 2021
Kristen Soltis Anderson is a partner and co-founder of the polling and analytics firm Echelon Insights. In 2015, she became an author publishing a book entitled 'The Selfie Vote: Where Millennials Are Leading America (And How Republicans Can Keep Up).' 
---
Kristen Soltis Anderson is a Republican pollster, columnist, author, and co-founder of the polling firm Echelon Insights. 
Who is Kristen Soltis Anderson?
 Kristen Soltis Anderson is a partner and co-founder of the polling and analytics firm Echelon Insights. In 2015, she became an author publishing a book entitled 'The Selfie Vote: Where Millennials Are Leading America (And How Republicans Can Keep Up).' 
She is a co-host of the weekly podcast The Pollsters. She is also the host of SiriusXM Radio's The Trendline with Kristen Soltis Anderson and a regular columnist for The Washington Examiner, where she writes a bi-weekly column about political issues. Her work has also appeared on The Daily Beast, The New York Times, The Washington Post, The Huffington Post, and more.
Early Life and Education
Kristen Soltis Anderson was born on 22 February 1984, in Orlando, Florida, as Kristen Lynne Soltis. 
During the 2000 election, she joined a debate team, and her concerns about political activities in her state made her realize that she wanted to pursue her career in politics. In 2002, Anderson was appointed to the Florida Commemorative Quarter Committee by Governor of Florida Jeb Bush.
"I grew up in Orlando, Florida, and I joined the debate team right around the time of the 2000 election. Our state was suddenly at the center of things. Election Day passed and we still didn't know who the president was. It was all so fascinating and convinced me that [politics] is what I wanted to do with my career," she said in an interview. 
"I went to Washington, DC, for the first time my senior year as part of Girls Nation, put on by the American Legion Auxiliary, which sends high school students to DC to form a pretend federal government. There was an energy about the city that made me feel like I just had to come back there. I dreamed of being like Sam Seaborn on The West Wing [the White House communications director]," she added.
Living in DC, she studied BA in Political Science at the University of Florida and graduated in 2005. During her college life, Andrson engaged in various activities and societies such as student Senate, Alpha Chi Omega, Florida Blue Key Speakers Bureau, Junior Panhellenic, and Honors Program. Later, she earned her master's degree in Government from The Johns Hopkins University in 2009. 
Early Career
After her sophomore year at the University of Florida, Anderson worked as an intern in the National Republican Congressional Committee. During her internship, she supported the finance department's campaign when she realized that she didn't like campaign fundraising but was content with spreadsheets. "Members of Congress themselves spend hours dialing lists of phone numbers begging people for money. It looked miserable. One thing I did take away was that I was pretty good with a spreadsheet," she said.
After the internship, she started working as an intern at a strategy and research firm called the Winston Group which specialized in polling. As an intern, she did a lot of data work, updated spreadsheets, and learned how polling works. In May 2005, she was hired as a Project Director at the firm, and she started assisting in the development, design, and execution of opinion projects for corporate and political clients. 
By March 2007, she started working as Director of Policy Research for the Winston Group. In 2008, she discovered that Barack Obama's candidacy influenced many young people to engage in politics, which led her to think about the future of conservatism. When she didn't find anyone supplying the research, she decided to do it by herself. So, she wrote her graduate thesis on why young voters had abandoned the Republican Party. She researched the topic for a year, and it became her cause. After graduating with her master's in 2009, she began building a more public profile around the issue. She also published pieces of her thesis as articles on Pollster.com and The Next Right, a blog that aimed to find young, right-of-center voices. 
In 2010, Democratic political strategist and commentator James Carville got a hold of some of her articles, which he shared on CNN. Then Anderson started getting calls from journalists, and she began appearing on television and radio such as MSNBC, Fox Business, CNN International, BBC Radio, and PBS to discuss political trends.
Further Projects
In 2012, Anderson was appointed as the Vice President of The Winston Group. As she frequently appeared in television shows, her works also started to get noticed. She received $1 million from a super PAC to research the young voters. The super PAC initiative helped promote her as a media pundit, and appearing on television became her regular affair. She would go on to appear as a guest on major national and international television shows such as CNN's State of the Union, Fox News' The O'Reilly Factor, and HBO's Real Time with Bill Maher.
During the 2012 election cycle, Anderson served as the communications advisor to Crossroads Generation—a super PAC focussed on attracting millennial voters to the Republican Party. But at the end of the 2012 election cycle, Republican presidential candidate Mitt Romney lost the young vote by 23 points. "I could point to all the things I had been warning about. The party didn't reach out to young voters," Anderson said, explaining why Republicans lost. 
Echelon Insights
In 2014, in a quest to utilize digital data for effective communication, Anderson co-founded Echelon Insights with Pete Snyder. Echelon Insights is an opinion research and analytics firm through which Andrson advises corporate and government leaders on polling and messaging strategy.
Book 
While Anderson was working with the College Republicans to put out a 90-page guidebook for the party on how to win back young voters, it got a lot of coverage. At the time, she went back on Real Time With Bill Maher. 
This time, a literary agent noticed her and recommended her for writing a book. As a result, she turned all of her research on young voters into a book called 'The Selfie Vote: Where Millennials Are Leading America (And How Republicans Can Keep Up).' The book was later published by HarperCollins Broadside imprint in 2015.
Podcast and Radio
Anderson, along with Margie Omero, co-hosts The Pollsters, a weekly podcast about the world of polling and public opinion research. The duo had started the podcast in 2015. Since then, they have produced thousands of episodes.
Previously, she co-hosted The Week in Blog for Bloggingheads.tv and 'Wilshire and Washington' for Variety.
In 2018, she became the host of The Trendline with Kristen Soltis Anderson on SiriusXM Radio's POTUS. Channel (124). She featured politicians, national columnists, famous authors, and academics on the program, discussing diverse critical issues.
Honors and Achievements
In 2013, Anderson was listed on TIME magazine's '30 under 30 Changing the World.' She was also listed in National Journal magazine's '25 Most Influential Women in Washington Under 35.' Marie Claire magazine also named Anderson as one of the 'New Guard' of the 50 most connected rising female leaders. Anderson also was involved as a Resident Fellow at Harvard's Institute of Politics in 2014.
Personal Life
Anderson married Chris Anderson on April 28, 2012. She currently lives in Washington with his husband.
Fact-checking and Ethical Concerns
We assure our audience that we will remove any contents that are not accurate or according to formal reports and queries if they are justified. We commit to cover sensible issues responsibly through the principles of neutrality.
To report about any issues in our articles, please feel free to Contact Us. Our dedicated Editorial team verifies each of the articles published on the Biographyhost.