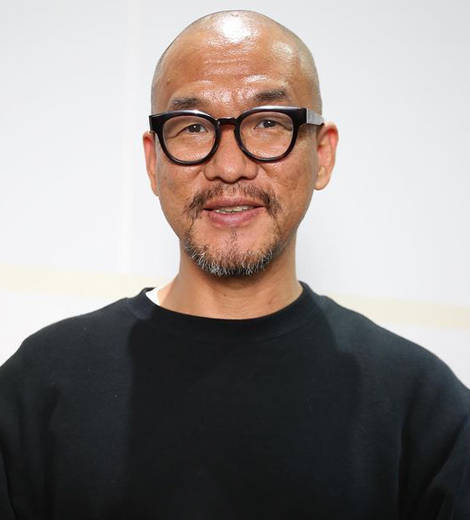 Quick Wiki
Full Name

Kim Jung Gi

Occupation

Comic and Animation Artist

Nationality

South Korea

Birthplace

Goyang-Si, South Korea
Kim Jung Gi | Biography 2021
Kim Jung Gi is a Korean visual comic and animation artist. He earned international recognition when he went viral after drawing live in the Bucheon International Comics Festival in 2011.
---
Kim Jung Gi is a Korean visual comic and animation artist. He earned international recognition when he went viral after drawing live in the Bucheon International Comics Festival in 2011.
Who is Kim Jung Gi?
Kim Jung Gi is a visual artist known for his ability to work without rough sketches or a photographic reference. He can visualize the drawing clearly before making a single mark on the paper.
Kim's passion for working in comics began at an early age. He attained his formal education in fine arts to pursue his career in the field of art. He had also published his sketchbooks as well as illustrated books for other authors. His major comics in collaboration with other authors include 'Tiger the Long Tail', 'Spy Games', and 'McCurry, NYC, 9/11'.
In 2015, he also attempted for the Guinness World Records for 'Longest drawing by an individual for the Fisheye Art" illustration category.
Early life and education
Kim Jung Gi was born in 1975, in Goyang-si, South Korea. He became passionate about comics at age six after he received a sketchbook as a gift. 
"The sketchbook contained an image of a fish with scuba gear and floating in air. I thought that image was cool and wanted to draw images like that," says Kim, while talking about how he got into the art.
Further explaining how doodling entertained him during his childhood, he recalls, "When I wanted something, I just had to draw it. If I wanted shoes, I drew them and presented it to myself. It made me feel like I was really wearing them. I expanded this to my dad's dress shoes. When you draw a bunch of bicycles, drawing a motorcycle is a piece of cake. This method of having one thing leading to something bigger extended the spectrum of my art world."
Kim used to draw a character and make a story around him or her. With this hobby, Kim could pick up ideas automatically, which would run into his mind as soon as he picked up a pen.
"I've always drawn from memory; whether it was something I heard from people around me, or the animals I've seen from TV, or the scenes I saw from a movie. My drawings were always based on the things I saw or the things I heard, and it was only later that I found out that my method was different from other artists. Looking back, all the things I did for fun was actually great training for me," says Kim, while talking about how he trained himself to memorize the picture before he could draw. He adds, "If there is something I want to draw, I must draw it no matter when or where I am kind of mindset."
At the age of 19, Kim attended a Fine Arts School and majored in Art and Design. He continued his studies at Dong-Eui University in Busan to attain more knowledge about fine arts. Following his studies, he served in the South Korean army as a part of the Special Forces Unit for two years. This experience allowed him to visualize various vehicles and weapons and draw them, taking reference from his memory.
Early career
Though Kim worked on multiple comic books, he debuted as a comic book artist only in 2002-2003 with the title 'Funny Funny', published by the Japanese comic magazine 'Young Jump'. The Japanese cartoon style dominated the market at that time, and many publishers recommended Kim to change his style to Japanese style. But he didn't, as his well-wishers encouraged him to continue his style. By then, he had also received some online fan followers. 
"When I debuted as a comic book artist, many publishers recommended that I change my style to Japanese style. But many friends and colleagues who knew me told me not to change my style and encouraged me to continue to work on the style which I was good at. I was able to gain some fandom online, and thanks to their support, I was able to continue this path," says Kim.
Then, he wrote several short stories and held exhibitions for his work. It led him to teach Manhwa (Korean comics) at various private schools and universities. 
Rise to Fame
In 2011, Kim participated in the Bucheon International Comic Festival and gained global fame. At the festival, he drew live for the first time and recorded and posted on YouTube by the Founder of the creative studio Superani, Hyun Jin Kim, went viral. The newfound popularity led Kim to invitations to join major comic events around the world. His career went international after joining a major comic event in France in 2012. He then displayed his work in many countries, galleries, and museums in France, Paris, the US, Japan, and Malaysia. He held a feature exhibition in Cheongwadae - the official residence of the Republic of Korea's president.
In 2018, he was approached by Korean Hip-Hop artist Drunken Tiger to create the album cover image. Kim had denied offers from other musicians earlier, but he couldn't deny when Tiger offered him for collaboration. He said, "I've been denying offers from other musicians, but I honestly couldn't if it was from Drunken Tiger." However, it took him a couple of days to take the offer since he was surprised as well as excited.
He added, "I only wish Tiger JK and his fans like my artwork. I draw objets of past, present, and future with an intention to draw the Korean hip-hop scene. I still can't believe that my drawing is used in Tiger JK's album."
Sketchbooks
In a span of 12 years, between 2007 and 2018, Kim released six sketchbooks containing about 4,500 pages of drawings. The sketchbooks were Kim's collection of artwork from his 20s and he experienced changes in the use of medium and techniques throughout time. In an interview with Visual Atelier 8 in September 2018, Kim said, "Sketch Collection is a collection of work in a chronological order, ever since my 20's till now. I see myself the changes in my work. In terms of medium, I've been doing a lot more work on big paper with the brush pen. And in terms of technique, my lines became cleaner, and I think my level of detail has increased."
As per Kim, he created his artworks from his learnings and experiences. He elaborated, "I draw what I have studied, observed, experienced and had an interest as subject matter throughout all my work, so I would say they are somewhat continuous."
2007 Sketchbook
Kim published his first sketchbook in 2007. This A5-sized sketchbook contained 1,000 pages of artworks that he produced between 1994 and 2007. It included his drawings, doodles, researches, comic panels, portraits, caricatures, live figure drawing, animal drawing, and other many extraordinary sketches.
2011 Sketchbook
Kim's second sketchbook was composed of 683 pages and it was bigger and heavier than his first sketchbook collection. It came in A4 size and 3kg weight. It featured his drawings, sketches, comics pages, character designs, animal drawings, and illustrations.
2013 Sketchbook
Kim's 2013 Sketch Collection included 536 pages and featured artworks that he created in 2012 and 2013. Like his previous sketchbooks, his third sketchbook contained his spectacular sketches, character art, comics pages, and many more. The sketchbook featured Kim's many concept art and point-of-view sketches.
'Omphalos'
In his 2015 sketchbook called 'Omphalos,' Kim compiled his masterful drawings which included his new drawings and also featured his best erotic drawings as bonus material. Composed of 336 pages, this fourth sketchbook also contained comics pages, illustrations, and doodles. In an interview with Impakter in February 2016, Kim had said 'Omphalos' as his favorite work.
2016 Sketch Collection
The 2016 Sketch Collection compiled live drawings of Kim which he drew from various events and festivals in different countries such as France, Germany, the United States, Malaysia, Japan, and China. This sketchbook also contained line art, character art, point-of-view sketches, and commissioned artwork. It was composed of 448 pages.
2018 Sketch Collection
Composed of 314 pages, Kim's sixth sketchbook collection compiled his artwork which he drew after the publication of his previous sketch collection. This sketchbook contained more elaborative drawings and more finished artworks in comparison to his initial few sketchbooks. It featured his both private and commercial artworks, including his travel drawings, educational materials that he used for lectures, doodles, and many more.
Collaboration
From 2007 to 2009, Kim illustrated the six volumes of comics called 'Tiger the Long Tail' (aka TLT), which Seung-Jin Park penned. TLT is a story of the tiger Taeho who wakes up every morning from a recurring nightmare. He illustrated two novels written by the French author Bernard Werber - 'Paradise' in 2010 and 'Third Humanity' in 2013.
Kim collaborated with the famous French comic writer Jean-David Morvan for two works. One, for the comic book 'Spy Games', which was published in 2014 by Glénat Editions. Another for 'McCurry, NYC, 9/11', published in 2016 by Dupuis Editions for the French version and by Caurette Editions for the English version. 'McCurry, NYC, 9/11' is the story of the world's famous photographer and journalist Steve McCurry, who witnessed the unforgettable scenes of 9/11 unfold before him and the stories behind the photographer's life-changing journeys to Afghanistan, India, Tibet, and Kuwait.
According to Kim, he uses different materials for comic books depending on whether he colors them himself or not. He explained, "I've used brush pens, markers and watercolors mainly because I've only colored Spy Games myself. I've only done clean line-works on the other two ('TLT-Tiger the Long Tail' and 'McCurry, NYC, 9/11')."
In 2017, he united his astonishing talent with the legendary Japanese artist Katsuya Terada and published a spectacular sketchbook of various drawings, showing off their mutual giant talents.
He also worked with various video game companies. He had also collaborated on numerous comics in the USA and Europe as a cover artist.
Guinness World Records
In June 2015, Kim attempted the Guinness World Records for the 'Longest drawing by an individual for the Fisheye Art" illustration category. He worked for four days and about 20 hours to create an 8m long piece that depicts Penang's attractions, 'The Heritage Asylum.'
Kim Jung Gi Inspiration
Kim has taken drawing inspiration from many artists and their works, including Akira Toriyama's 'Dr. Slump.' Acknowledging his inspirations, he mentioned, "There are many artists that I draw inspiration from. Such artists include, Akira Toriyama, Katsuhiro Ootomo, Murata Yusuke, Mitsuru Adachi, Taiyou Matsumoto, Norman Rockwell, James Harren, Jean-Paul Leon, and Moebius. Some of the works that inspires me are Dr. Slump, Akira, Shinai Samurai, and Touch."
Ani Chang
He established Ani Chang - Academy of Fine Arts, an institute that teaches comic drawing and animations, to transfer his knowledge to the following generation. Explaining why he established the school and what it does with Impakter in February 2016, Kim said, "I wanted to share my knowledge with the next generation of artists. Our academy is a college prep institute for comics and animation majors. We teach high school students (and younger!) to focus on the very basic foundation courses to help them prepare for the fine arts schools."
According to Kim, he encourages his students not to rush but to prepare to be skillful, which he also did when he was a student. He elucidated, "I had a motto when I was a student: 'If I had eight hours to chop down a tree, I'd spend six hours sharpening my axe.' I tell my students that they should not rush and should prepare. What should they prepare for? The foundational skills." He further believed that traditional skills are better than advanced digital technology. He said, "With the advancement in technology, many of us can now cover our weaknesses using digital tools. But that's like building a sand castle. You might reach a certain height, but you will not be able to go beyond that. I wish for the students to build up on their traditional skills and reserve on using digital tools the younger they are."
Lately, he stopped teaching because of his tight schedules. But he gives lectures when he gets the chance. Kazone Art, an art academy founded by entertainment industry veterans in 2011, has offered Kim's online lessons, which include 'How to Draw Figures in Perspective' and 'The Character Design Process.'
Superani Studio
In 2001, Kim and Hyunjin Kim co-created Superani, a creative studio that features international outstanding writers, concept artists, cartoonists, and illustrators who contribute live drawing shows, book publishing, and lectures.