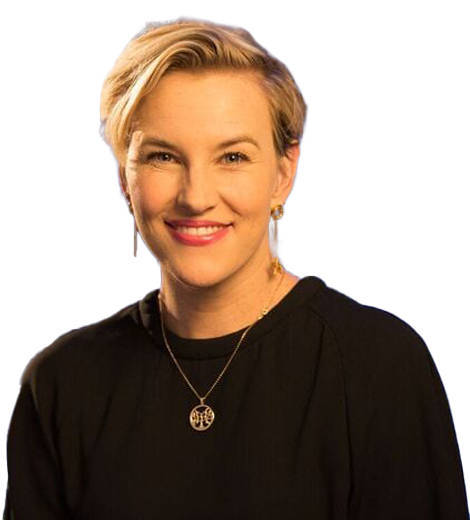 Quick Wiki
Full Name

Kate Mulvany

Occupation

Playwright, Screenwriter, Actress

Nationality

Australia

Birthplace

Western Australia, Australia

Birth Date

February 24, 1977
Kate Mulvany | Biography 2021
Kate Mulvany is a widely acclaimed Australian actress and writer best known for her character in the thriller series Hunters. She is also an award-winning playwright and screenwriter.
---
Kate Mulvany is a widely acclaimed Australian actress and writer best known for her character in the 2020 Amazon Prime conspiracy thriller series Hunters. She is also an award-winning playwright and screenwriter.
Who is Kate Mulvany?
Kate Mulvany is a stage actor, playwright, screenwriter, librettist, and dramaturg. She survived cancer in her childhood. Mulvany discovered her love for performance during the years in the hospital. 
She is known for her roles in films like The Great Gatsby (2013), The Little Death (2014), and The Merger (2018), and TV series such as Fighting Season (2018) and Hunters (2020).
She is an acclaimed screenwriter for her works, including The Seed (2006) and The Harp in the South (2018).
Early Life and Education
Kate Mulvany was born on February 24, 1977, in Geraldton, Western Australia, Australia. Her father, Danny, was a Vietnam War veteran, and her mother, Glenys, a schoolteacher. She was just three years old when she was diagnosed with Wilms' tumor, renal cancer. Mulvany inherited it from her father's exposure to a powerful chemical defoliant called Agent Orange while serving as a conscripted soldier in the Vietnam War. She was largely confined to a hospital bed for the next seven years. Mulvany survived but underwent crippling chemotherapy and radiotherapy that irreparably damaged her several organs and vertebrae and removed several of her ribs. Despite life-threatening struggles, she discovered her astonishing mimicry talent and her love for performance during her years in hospital.
"If I mimicked the Muppets or Frank Spencer … or Lizzie from Prisoner … I could do them," she recalled and shared, "It would make the nurses laugh, it would make the kids laugh and it would make my parents laugh."
"I went, 'Oh, there's something in this performance,'" she added.
To improvise her talent, Mulvany graduated with a double major in theatre arts and creative writing in 1997 from Curtin University, Perth. During her college years, she wrote scripts under the guidance of an acclaimed writer Emeritus Professor Elizabeth Jolley and trudged up the hill to stage her plays in Hayman Theatre. It was there, her career began and snowballed.
"They would give me an $80 budget," she recalled. "I'd audition actors and direct them. I then put on a couple of those plays at The Blue Room Theatre in Northbridge and after I graduated I took those same plays to Sydney," she added.
In 2017, she received an Honorary Doctor of Letters from Curtin University for her contribution to the arts in Australia.
Acting 
Mulvany moved to Sydney at 21 and rapidly secured stage and screen roles that led her into an impressive writing career.
She played her first on-screen role as Hayley McMasters in an episode of Blood, Sweat & Tears of the TV series All Saints in 2000. She starred as Cecilia in the 2010 romantic comedy-drama Griff the Invisible. After playing small parts in several movies and TV series, Mulvany received her brief but famous movie role as Mrs. McKee in the 2013 romantic drama movie The Great Gatsby. 
In 2014, she played in Bell Shakespeare's Tartuffe, a modern Australian twisted version from its original version. Later she starred in the 2014 romantic comedy-drama The Little Death and the 2018 comedy-drama The Merger, for which she was nominated in the Australian Academy of Cinema and Television Arts Awards (AACTA).
On television, she portrayed the role of Ronnie in the 2016 political thriller series Secret City. In 2018, she starred as Captain Kim Nordenfelt in the mystery drama series Fighting Season. The following year, she was cast as Frankie in the Lambs of God, an adaptation from Marele Day's 1997 novel.
Furthermore, Mulvany performed roles as Antigone, Lady Macbeth, Cassius in Julius Caesar, and Dorine in Tartuffe. In 2017, she made her breakthrough performance as Richard in Bell Shakespeare's Richard III, reverting her natural, crooked posture to play the cruel king. 
Then she landed the role in the 2019 tragi-comic play Every Brilliant Thing at Belvoir. She gained international recognition when she portrayed the widely acclaimed role of Sister Harriet in the 2020 Amazon Prime series Hunters. 
Screenwriting
Being a Vietnam War veteran daughter and survived through life-threatening childhood cancer, Mulvany was always furious about the numerous senseless deaths and Agent Orange's transfer from generation to generation. Pouring her rage, she wrote autobiographical The Seed in 2006. It was based on the effects of Agent Orange and the war her family experienced. It was initially written as a novel, but it was staged at Belvoir Street Theatre in 2008.
In 2015, Mulvany reinterpreted Kit Williams' famous children's book Masquerade. It was co-produced by the Griffin Theatre Company and the State Theatre Company of South Australia. The play was later performed at the Sydney Opera House for Sydney Festival. Her other plays and musicals include The Danger Age, Blood and Bone, The Web, Somewhere co-written with Tim Minchin, and Medea (2012) co-written with Anne Louise Sarks.
The Rasputin Affair, a play penned by Mulvany, was produced by the Ensemble Theatre in 2017. The same year, she wrote Jasper Jones for Melbourne Theatre Company.
Mulvany wrote over 30 plays and her adaptation of Ruth Park's novel The Harp in the South in 2018 for the Sydney Theatre Company received wide acclaim. She wrote her original play, The Mares for the Tasmanian Theatre Company. 
Her acclaimed play adaptation of Friedrich Schiller's Mary Stuart was premiered for the Sydney Theatre Company at the Roslyn Packer Theatre.
As a screenwriter, Mulvany also wrote for the animated television series Beat Bugs in 2018, and she penned two episodes of the Lingo Pictures's television series Upright.
In 2021, her stage adaptation of Ruth Park's Playing Beatie Bow was premiered at the Sydney Theatre Company.
Awards
Among the several awards, Mulvany was a recipient of the 'Philip Parsons Young Playwright Award' for The Seed at Belvoir Street Theatre in 2004. In 2017, she received 'Sidney Myer Performing Arts Award.'
For her breakthrough role in Richard III, Mulvany won the 2017 'Helpmann Award' for Best Female Actor in a Leading Role. The following year, she received the 'Melbourne Green Room Award' for Best Performance by a Female Actor in a Leading Role.
In 2019, she won the 'Helpmann Award' for her performance in the one-woman show Every Brilliant Thing. Her original play The Mares won the 2020 'Tasmanian Theatre Award' for Outstanding New Writing. 
In 2020, she won $30,000 worth 'Mona Brand Award' for Woman stage and Screen Writers.
Personal Life
Before marrying actor Hamish Michael, Mulvany was a partner to her fellow actor Mark Priestley until his death in August 2008. Priestley suffered from depression for a long time and took his life in 2008. 
"Losing Mark was something I won't ever get over," she said. "They take a piece of you with them and I'm kind of glad he has because I want him to have a piece of me wherever he goes. But at the same time, you have to reform yourself and you have to start walking in the world a different way because there is a piece of you missing," she added.
After the suicide of Priestley, she met Michael. She found a trusted and loving partner in Michael, and they eventually wedded on July 7, 2015, in New York.
Fact-checking and Ethical Concerns
We assure our audience that we will remove any contents that are not accurate or according to formal reports and queries if they are justified. We commit to cover sensible issues responsibly through the principles of neutrality.
To report about any issues in our articles, please feel free to Contact Us. Our dedicated Editorial team verifies each of the articles published on the Biographyhost.